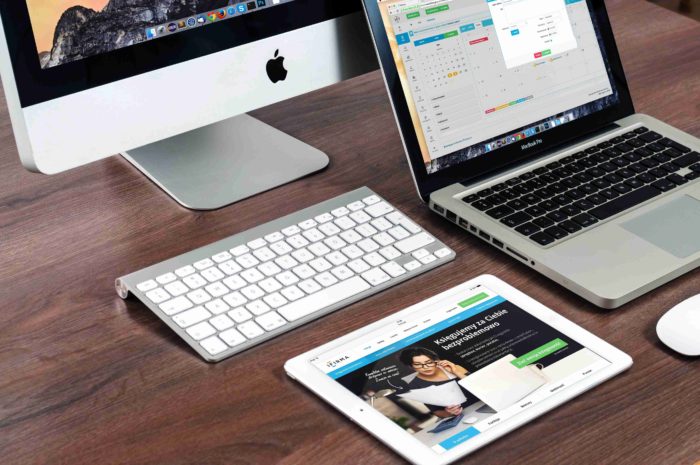 Brand reputation, especially online reputation, is critical to the success of many businesses. However, poor management can lead to the collapse of a company's prestige, especially online. In modern-day businesses, you must ensure that your company has a foolproof strategy for managing and maintaining its online reputation.
Today, social media is home to your business's customers, clients, and potential clients, critiques, observers, etc. Therefore, your business needs to maintain an excellent presence and impression online. Positive reviews and comments from the online community are vital factors that strengthen your business's reputation. Meanwhile, if you leave a negative review unaddressed online, it can drag down your brand's reputation quickly.
Businesses today, including small or startup companies, can easily use social media as a fighting-front to establish and manage their brand effectively. Also, it can be used to monitor and maintain their reputation over the long run. 
The internet and social media offer smaller businesses an advantage over larger companies. How? With a small business, you have fewer fronts on which to battle over online reputation. If you commit to an effective social media management strategy, this can be used exclusively to your advantage for a stronger, more effective brand image/reputation.
To help your business's online reputation excel in modern-day, here are some brilliant social media ideas that will benefit your brand tremendously.
Brilliant Social Media Ideas to Improve Your Company's Online Reputation
Focus on Niche-Relevant Content
When developing social media content for your various channels, don't rely too heavily on making sales. The truth is, customers do not just want to be sold to on social media. Rather, focus on content that will benefit your audience and reward them for their time.
Let your brand become a perpetual source of relevant and valuable content for your audience daily. You can engage in sharing insightful, helpful, inspiring, or entertaining social media content that is important to your brand. 
Also, remember that social media is primarily for interaction, so you should try to keep your channels as interactive as possible. Respond quickly to mentions, comments, and relevant questions. Strategic moves like this will keep your audience hooked and excited to keep coming back. Customers are excited when they know that the brand is also listening to them. Basically, encourage participation.
You can integrate the support of top rated translation services like The Word Point to develop and translate your social media content to broader audiences quickly.
Listen Socially and Review Analytics
Social listening is the process of analyzing, tracking, responding to any conversation that has to do with your industry or brand online. A lot of businesses and corporate entities are struggling for attention online. It is vital to "listen socially" if you want to strengthen your online reputation. This way, you can gauge the public's view on your brand, its products, and services.
To achieve this, you will need to incorporate the assistance of some practical analytical tools. These devices will help you review and monitor any mentions of your brand online, including remarks unrelated to your posts. 
Useful analytics like this can help you improve your overall marketing strategy, products, and services, or any other areas your brand needs improvement.
Some effective social media listening tools include TweetReach, HootSuite, Buzzsumo, Google Alerts, etc.
Respond
It makes no difference what kind of business you run; people are likely talking about you online. The mistake most companies make is to ignore negative brand-targeted reviews/posts and leave them unaddressed. Deleting or ignoring bad comments will only help to fuel up a bad reputation for your brand. Instead, you can turn this to your advantage.
Instead of ignoring, respond. The good news is social media is interactive. Do not downplay the relevance of wrong information about your business online. Note that the internet and social media is where the modern audience gets news and updates about your brand.
No matter how good you're doing currently, bad reviews often signify that something is wrong. However, you can turn this into something positive. The first step is by finding out the main root of the problem. Find out why that customer is distressed and respond kindly through the same channel that they queried your brand. 
Sometimes, a customer's genuine intent for querying your business is for the benefit of your brand. If you do nothing, the customer is likely to come back to update other customers on how you handled the problem, and that's bad for your brand.
Pay Attention to your Brand's and Product's Third Party Reviews
Most third party reviews are paid for, even though they sugarcoat them as genuine and objective efforts. Bad mentions result in more people reading negative reviews of your business or services.
Additionally, you must watch out for the online reputation of your staff because they are extensions of your brand. Your customer/ guest services should be impeccable and without reproach.
Ultimately, you should invest in regular high-quality SEO, optimized online content for your blog, website, and social channels. These web-media-contents should characteristically dominate the front page results of search engines and that of third-party.
Conclusion
While social media looks simplistic and almost irrelevant at first, it actually plays a vital role in your company's online reputation. Success with social media involves staying proactive and being ten steps ahead. Also, while you dedicate a decent amount of resources to providing valuable content for your audience, you must be on the watch for reputation-spoilers. Another way to improve your social reputation is to look out for your employees, as they are ambassadors of your brand. Check notifications related to all your social networks daily. Identify and reply to relevant mentions kindly and sincerely. Importantly also, you must keep your channels as interactive as possible to ensure that customers are engaged and remain hooked.