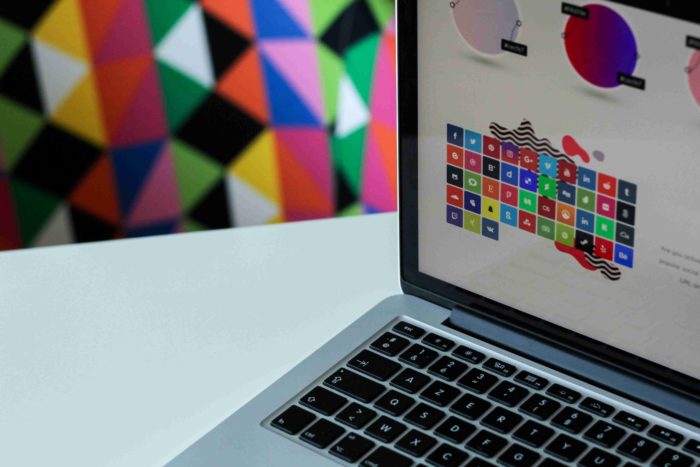 Whether you operate as a cloud-based service business or a retail company with an online presence, investing time and resources into social media advertising is always a good choice. Due to the increasing popularity and availability of social media platforms and messaging apps on the go, 2020 is poised to be a turning point in the social media advertising market. 
According to Social Media Today, social referral traffic has grown by 110% on average in the past two years, while Small Biz Genius reported that 84% of people expect brands to create and publish content on social media as a means of piquing their interests into making a purchase. 
Creating a brand new concept for your social media advertising campaign in 2020 is a must. You need to differentiate your business from the competition and attract relevant leads to your storefront. With that said, let's take a look at several ways in which you can redefine your social media advertising concept going forward.
Main Advantages of Social Media Advertising
While you may already have a social media strategy in place, it's worth pointing out what makes social media such a lucrative marketing playground before we dive any further. Josh Williams, Head of Content Management at Be Graded spoke on the matter recently: "Both local and international businesses have a lot to gain from positioning their brand on social media. Social media pages under your name make it easier for clients and customers to discover your retail stores, local representatives, company portfolio and other elements relevant to their conversion into leads and brand advocates." 
Creating a social media presence, even if it is passive and semi-autonomous, will still help your business with being discovered via SEO, SERP and internal search, as well as make your pages and content shareable in private social circles and groups. Besides that, social media advertising can bring about several important advantages to your company going forward, including but not limited to:
Cost-effective marketing and brand awareness

Higher customer loyalty and word of mouth

Increased B2B networking opportunities

Higher website traffic, conversion and revenue rates
Social Media Advertising Concepts to Explore in 2020
Follower Engagement & Live Interactions
The decade in front of us is bound to bring changes and affect the ways brands interact with their followers. More specifically, social media platforms will continue to evolve their engagement and live broadcast mechanisms to allow for greater interactivity between users across the globe. 
As such, a big part of your social media advertising concept going forward should involve growth in follower engagement, user interaction and discussion via public posts and comment feed. In addition, live chats, Q&A sessions and interviews with industry experts and B2B partners can all find their way into your social media content plan in 2020. This will not only help grow your presence on the market but also instill newfound confidence and trust in your brand from anyone who comes across your events on social media going forward.
Mixing up Content Types
Given that mobile social media use has grown considerably over the past years, narrowing your content plan down to written words is a waste of potential. Videos, audio interviews or podcasts, as well as interactive visual materials should all be created and published on your social media pages. 
Platforms such as Top Essay Writing and Evernote can be utilized to write and edit very effective content for your updates, announcements and short posts in addition to longer pieces or articles you want to publish. Variations in your content plan will allow users from different backgrounds and interests to find something useful enough on your pages for them to follow interact and share your content with their social circles.
Native Chatbot Integration
Depending on the scale and industry in which you operate, you might not be able to act as a social media manager for your pages 24/7. With that in mind, you can opt to integrate chatbots into your social media advertising concept as your brand persona and customer support representative in one. 
Chatbots allow for greater flexibility in terms of localized user interaction, timely responses to queries and feedback, as well as around-the-clock coverage of your pages and gathering of relevant data along the way. In order to get started with your chatbot, you can opt for tools such as Classy Essay and Hemingway which will help you write succinct and legible content for a variety of situations including FAQ and personalized on-brand dialogue.
Time-Limited Exclusive Events
Lastly, the best way to increase your social media pages' traffic and interactivity is to introduce timed events as a new concept in your marketing strategy in 2020. Timed events which revolve around exclusive interviews, first looks at new products as well as quizzes and giveaways will assuredly hype up your audience. 
This, in turn, will result in a spike in interactivity with your pages since people will instinctively check your feeds for announcements, new content and hints about upcoming events. While time-limited content may not seem like a good investment at first, we need to look no further than Starbucks's marketing strategy to find out exactly what exclusive offers can do for your bottom line and buzz surrounding your brand in 2020 and beyond.
In Summary
The term "new year, new me" may be exaggerated when it comes to personal resolutions – however, in terms of social media advertising and the introduction of new concepts to your marketing strategy, it can indeed be applied. 
Ask your audience about their expectations, concerns and feedback in regards to your brand before committing to any one strategy. Try out different strategies and approaches to content creation and publishing before settling for a marketing concept for 2020. Once the two factors align, producing content and interacting with your followers will become both a more enjoyable and more lucrative experience.
Bio: Angela Baker is a self-driven specialist who is currently working as a freelance writer at writing services such as Studyker and is trying to improve her and her blogging career. She is always seeking to discover new ways for personal and professional growth and is convinced that it's always important to broaden horizons. That's why Angela develops and improves her skills throughout the writing process to help to inspire people. Also, she writes for LiveInspiredMagazine, rounding out her professional writing career.