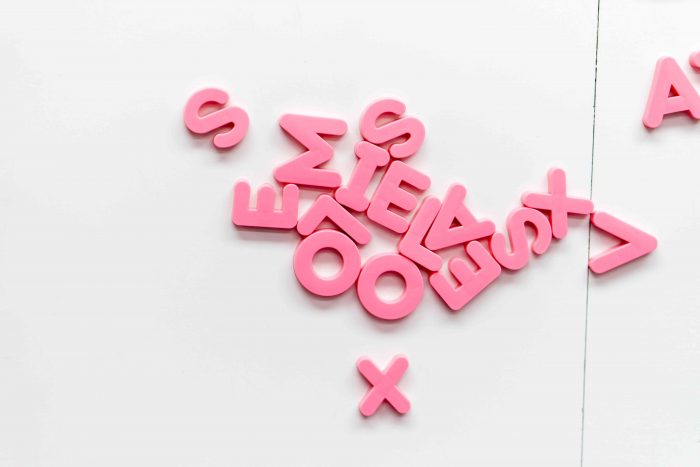 If your work is keyword-based, then you should be aware of the SEO tool, Google Trends. Most SEO experts don't use Google Trends to its full potential and end up missing out on some amazing benefits that this tool brings to its customers.
In our article today, we have discussed how you can maximize the benefits of this tool and use it to its full potential. Dive in to learn all about Google Trends and more!
What is Google Trends?
In a nutshell, Google Trends is a tool that helps you research your keywords and optimize them for SEO. You can search the most trending words on Google through the tool and incorporate them into your content to help it rank higher. The tool not only shows trending keywords, but it also shows image search, trending news search, and YouTube search as well.
Keywords are terms that people type on their search bars when they are seeking products and services. Since keywords come directly from people. They are extremely useful for finding out trending topics and other details that help to improve ranking.
When anyone searches for a keyword or phrase on Google, they get a list of related websites or relevant articles. For example, if you want to purchase coaxial cables, you may search for vendors on Google. Once you press enter, Google is going to show you millions of results, but only a few are going to be on the first page.
These top results are handpicked by Google for several reasons, most notably their usability for the reader. Every business wants to appear in the top results because let's face it, nobody cares about the results past the 2nd page. However, you cannot appear on your user's search result unless you know the keyword they will search for and incorporate it into your content. This is where Google Trends comes in.
How Does Google Trends Help To Improve Your Site's SEO?
The past few years have seen an increase in the usage of this amazing tool as an aid to optimize SEO. However, before you use any tool to improve your ranking, one should learn the basics of SEO and how Google's algorithms work. We already mentioned that keywords are an important aspect of content creation, and Google Trends makes it easier than ever to search for the most trending keywords.
Google Trends will tell you what your users are searching on Google. For example, it will tell you that COVID-19 is trending nowadays. This tells you that your users are interested in reading about the Coronavirus. With this information in hand, you can modify your content strategy to appeal to your target audience. Staying in touch with the changing trends is extremely important for Digital Marketers and SEO experts alike to make their marketing efforts pay off.
Here, we have discussed a few ways through which marketers can use this tool for their ad campaigns.
1. Paid Campaigns
Google Trends helps you access a large repository of data that you can use to strategize and plan your campaigns. Moreover, this tool will also help you separate trending words that are either irrelevant or have a negative connotation. By separating these terms from your campaigns, you can ensure that your campaign is focused and fulfills its purpose.
2. Content Creation and Marketing
Google Trends helps you gather the information that is generated by user queries. Creating content that is in high demand can help increase the traffic to your website. This is especially important for those businesses whose sales are based on seasonal trends. The trends generated can be used in two ways:
You may create content that aligns with sales peaks. If you are a brand that sells air fresheners, your product will be sold mostly in summer. Google Trends can help you validate these facts, and you can work around your campaigns and budget accordingly.
Secondly, you can prepare your webpages before the "peak season" hits your website. Preparing them means optimizing them and making them SEO friendly. You could prepare your campaign in a way that you get an ample amount of time to build links, update Meta descriptions, etc. to attract traffic to your website.
3. Creating Advertisements
Being aware of the trending topics and incorporating them into your advertisements can improve your ad campaigns and increase user engagement and reach. What's better than reaching out to a wider audience and being able to increase your brand presence? Yes, Google Trends can help you achieve that, and even more!
4. Plan Your Content Calendar
An important aspect of social media campaigns is planning your content calendar. Google Trends can be used to help you schedule your posts and select your topics. Here is how to do it: Let's suppose that you run an E-Magazine, and you post about the Oscars quite often. Since the Oscars take place in March every year, it would make more sense to post the content related to Oscars during that time since people would be most interested then. This is the power of planning out your content calendars in advance!
5. Dig Deeper into "Related Queries"
Most marketers using Google Trends ignore the related queries section entirely. If utilized in the right way, this section can reveal the biggest secrets that can help you overtake your competitors. Firstly it helps you learn more keywords which you might have been ignoring previously. Secondly, it can help you understand the purchase journey that the customer is making. You will eventually be able to plan better campaigns!
Conclusion
Google is one of the most popular search engines that is used all over the world. It is not surprising that more than 90 percent of the total search engine market share is owned by Google. This makes the tools launched by Google handy as they show results that are aligned with their search engine.
Identifying keywords through Google Trends helps to increase website traffic and improves SEO, which later helps to rank the sites higher on Google search engine results page (SERP). Learning how to use this tool in the right way can bring unimaginable benefits for your business!