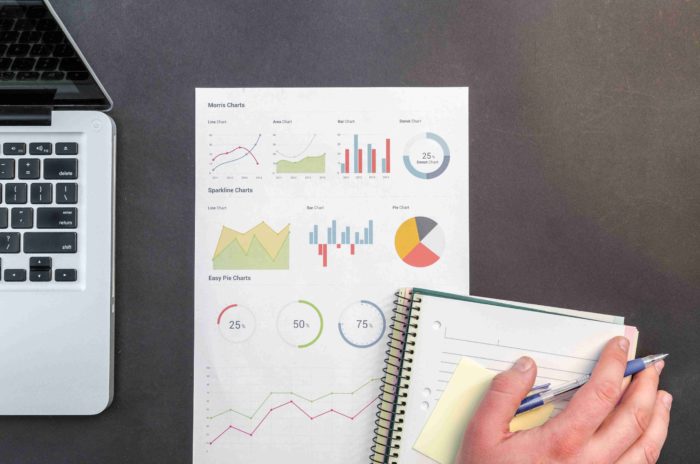 Marketing campaigns are designed to help businesses promote certain company objectives. This could be either the introduction of a new product into the market or getting feedback from customers.
Marketing campaigns leverage eCommerce trends, emails, and pay-per-click advertising, among others, to reach a large audience online and get new customers.  Businesses need to be strategic in planning their marketing campaigns so that they can be very effective.
They also need to exercise patience as they learn the ropes of running a successful campaign. Successful campaigns are engaging and shareable both on online and offline communication platforms.
Building Your Marketing Campaign
Careful planning is vital in making your marketing campaign successful. You should have a strategy to make your products and services attractive to the intended audience. The following are some of the steps you can take if you want to build a successful marketing campaign.
Outline Your Campaign's Goals
Marketing campaigns are run because businesses intend to achieve particular objectives. The objectives should be specific, measurable, and realistic if you want to get the best results. For instance, a business may want to increase the sales of their products by 40-percent in three months or gain 20 new customers in two months.
If you're finding it challenging to come up with a list of objectives to use in your marketing campaign, then college paper can assist you with that. Besides, you can use an essay service to write a complete marketing strategy for your business.  
Measuring Your Campaign's Success
Every business will have to identify specific parameters that they'll use to determine whether their campaign is succeeding or not. This will allow one to decide whether it's worth continuing with the campaign. If a company is looking to increase its revenue, leads and sales are great metrics to use.
Determine the Campaign's Budget
Your choice of marketing strategy and goals will be dependent on how much money you're willing to spend on the marketing campaign. Your budget can also determine the type of content you'll create.
It's more expensive to run an ad during prime-time TV such as during the Superbowl than it is to run an ad during regular programming. Social media ads are also cheaper than broadcast ads.
Determine the Target Audience
Selecting the target audience can significantly determine the success of your campaign. No business wants to spend lots of money building a campaign that won't get any positive response from intended customers.
Knowing whether you're looking for new clients or looking for feedback from existing ones will help you package your message effectively.
Reaching Your Target Audience
The choice of the communication channel used to reach your target audience will depend on your campaign's budget. Moreover, the audience you target will determine the platform you use.
Knowing where your audience hangs out, whether online or offline will allow you to reach them through the right communication channel.
Create a Schedule and Action Plan
Formulate a detailed plan that'll outline when and how you'll achieve your campaign's goals. This will allow you to assess how your campaign is doing over a specific time. If you're a shoe manufacturer, you could test the comfort of your running shoes by sponsoring local athletes in an upcoming marathon.
Executing the Campaign
When everything else is in place, you can now create content that will be used in your ads. You can select a well-known personality to become the face of your campaign both online and offline, depending on your budget.
Execute your campaign as you check your schedule to confirm that every milestone is achieved.
Monitoring Your Marketing Campaign
Monitoring allows you to keep track of everything that works or doesn't work in your campaign. It'll make it easier to improve the campaign's effectiveness by re-strategizing and re-allocating your budget to plans that work.
The following tools will help you keep track of online conversations about your product and allow you to continue building awareness around your product.
Web Analytics
Web analytics makes it easier for businesses to collect the data of people visiting their websites. Data collected include the length of time spent on a particular page and the visitor's origin. For instance, such data can be used to determine whether your campaign is achieving its objectives.
Google Analytics is the most straightforward tracking tool used by websites to give a comprehensive account of the traffic received. It achieves this by compiling data from the website users and other sources. Beginners and pros will find it easier to use.
Conversion Tracking
Most search engines and social media platforms feature tools for conversion tracking. Sites such as Facebook Ads or Instagram use this tool to show you whether your marketing campaign is working.
This tool will help you keep track of new users, app downloads, and new sales. You can easily manage your campaign budget with this tool.
Customer Relationship Management (CRM) Tracking
If the goal of your company's marketing campaign is to increase the number of sales, then a CRM platform is essential. It makes it easier for businesses to keep track of and manage prospective sales.
Companies can see how their campaign is doing by filtering their customers based on the marketing campaign ID or referral programs. Potential and existing customers can have a more customized profile with their details using this platform.
Conclusion
Marketing campaigns take advantage of the latest trends in eCommerce to achieve their goals of attracting new customers or increasing sales. A successful campaign is planned based on specific goals targeting an audience. Using the latest tracking tools make it easier for businesses to monitor how effective their marketing campaign is.
Author Bio:
Michael Gorman is a high skilled freelance writer and proofreader from the UK who is a part of the team of essay writers at an essay writing service agency that offers premium assignment help to its students. Being interested in everyday development, he writes various blog posts and discovers new aspects of human existing every day. Feel free to contact him via Facebook or check his Twitter.