Web Design Created to Grow Your Business
Your website design is your first impression. You only have a few seconds to communicate your value to a potential customer before they click "back" and move on to your competitor's site.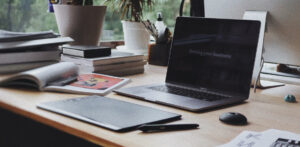 What do you want to say to your customers? Web design is vital to your business development and stability. Give your company a clear, powerful stage.
There are website builders available, but they can't deliver the high-quality results your business needs.
The Design Challenge
We will design your site with your business objective in mind. Are you looking to "WOW" users with a stunning design or want a structured strategy for conversion optimization? Our web developers build with your unique business needs in mind.
Beanstalk Web Solutions is your comprehensive solution for web design. If you are looking to fine-tune some outdated pages or need our complete web design services, Beanstalk Web Solutions will bring your creative vision to life to attract more web traffic and customers.
Web Development
Unlike other web design companies, we walk with you through every step of the way. Beanstalk Web Solutions invites every client to visit our office, meet the team, and ask as many questions as possible. Our web designers develop sites in popular CMS's like WordPress, Joomla and Drupal.
Need a more unique website built for your organization? No worries, all of our web developers are computer science college graduates so we can "hard-code" a one-of-a-kind site. While these websites can be more resource intensive, the payout is substantial.