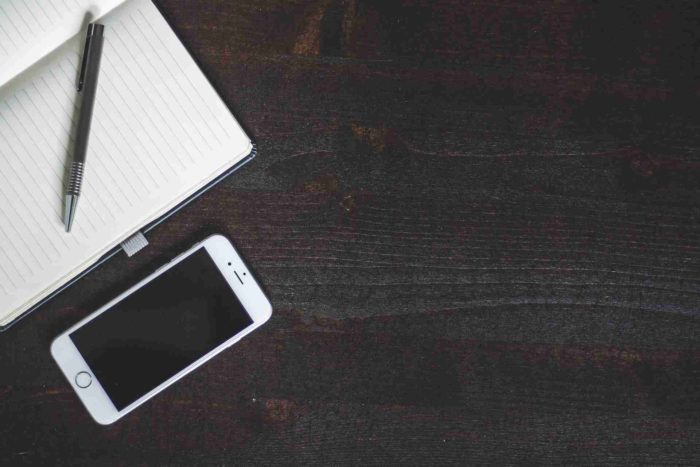 High-quality mobile app development that can turn the potential losses into profits. According to entrepreneur.com, Google Play Store has 3.5 million apps in the store. Many businesses have an app now.
With such high competition, how you are going to earn money from your app? It's a thought every entrepreneur has.
Since the mobile app development process is quite costly, and according to Cubix, a simple app may cost you $50,000. Therefore, it is quite crucial to contemplate the ways through which you can make money from apps.
Below are some essential tips through which you can make the most of your mobile app, and generate substantial revenue for your business.
Sell your App
If you want to earn money, then you can sell your app directly to the users. A lot of apps are available for free at the Play Store and App Store. However, some apps available for $0.99 or more.
People will only be willing to pay for your app if it brings them a good value. Therefore, you have to use quality app development with stunning features. Usually, dating apps receive maximum downloads and earn well.
Attach Premium Upgrades
Another way to make money from your app is by attaching premium upgrades to your app. This means that you can offer the app download for free, but charge a fee for unlocking special app features. It is one of the best strategies to generate money, and businesses can charge a fee for core tools they are offering.
Add In-App Purchases
The in-app purchase model is similar to premium upgrades. It enables users to pay for unlocking higher game levels. Users are also allowed to buy different game boosters through which companies can earn money.
Put Ad on your App
If you are not willing to sell anything directly to your app's users, then app advertisement is a good option. In this approach, users are allowed to place ads on the app, and you get paid for the clicks and impressions from the ad.
The strategy works for almost every type of app, but it is most suitable for apps that are free to use.
Sponsorship
Sponsorship is a great monetization model that enables developers to contact sponsors and match their app with the sponsor's brand. There are two ways to use sponsorships to make money. One is to share profits with your sponsor, the other is to receive a monthly sponsorship fee. Keep in mind that your app needs to be extraordinary to get a sponsor. If your app is not engaging enough, then you are not going to find a good sponsor.
Data Selling
Mobile applications collect core user information, including the details of the social profiles. All the data is quite crucial and can be used for several researchers to perform diversified tasks. In this way, mobile app developers can utilize customer data by selling it to organizations or researches. The user information typically includes email address, name, social media accounts, and contact number.
Sell through your App
If your app development is not suitable for any of the given monetization models, then you can make money through selling products via a mobile app. For example, if you are running an e-commerce site, then launching an app can improve your sales drastically. More and more people will explore your app and make quick sales. It can ultimately boost your overall revenue. Moreover, launching an app will help customers to quickly buy products. Your customers will remember you, and it will increase your brand loyalty among users.
Referral Marketing
Referral marketing is quite similar to an advertisement. In referral marketing, you can place related information in the app about any of the referral company, and in return, you will get a reward. Keep in mind that your reward will be based on the CPA model. CPA stands for cost-per-action which means that the more your referral company will receive install or clicks, the more reward you will earn.
You can utilize the referral marketing model in various ways, for example, you can link in-app advertisement, promote any other app or you can also market any product or service via in-app store advertisement.
Subscription module
The subscription module is one of the leading money-making modules. In this module, you can offer a subscription plan for your service and users will buy your monthly, yearly or weekly subscription and you will get paid for it. You have to align all the upgraded material to provide quality content to the users; otherwise, there are fewer chances that users will buy your subscription plans.
Email Marketing
Email marketing is also an effective way to create a buzz about your app. The strategy not only helps in collecting core customer data but also helps the developer to create a relevant buzz about the app. Due to the hype created through email marketing, more and more people start downloading the app that ultimately contributes to profit generation.
App owners can ask for email addresses in several ways. One way is to send a pop-up message and ask for the email address and offer something in return like a bonus or app coin. Also, another way to gather email addresses is to use Facebook SDK, where a user will sign up, and you can collect email data.
Summary
Mobile app development is quite a lucrative way of performing business. Companies invest in development, and in return, they earn well. If you also want to make well with your app, then you have to research your market first. Identify the running trends, keep an eye on your competitors, and attach the most relevant revenue module to make money. Keep in mind that each module works differently with apps therefore, don't overlook your app type. Do analyze your app type, market, target audience, and competitors, then select your revenue module accordingly.
Author Bio:
Olivia Marie is a Digital Content Producer at Cubix; A software development agency, headquartered in Florida, U.S. She is a passionate writer with expertise in digital marketing, Blockchain, AI, and more.