Pair beautiful, lead-converting websites with metrics-based digital marketing. And beat the competition while you're at it.
<>
Harris House is a top-tier treatment center that helps their clients reach lasting sobriety. Among other solutions, we successfully overhauled their Google Ads account by optimizing their keywords for conversion.
web design & development
SEO
Google Ads
<>
The Program Sustainability Assessment Tool was developed by the Center for Public Health Systems Science at Washington University Brown School. It informs public health programs' success and longevity with the help of our hard-coded software that integrates with their CMS.
web design
web development
automated pdf generation
<>
RevX tracks soybean and corn yields on farms using BASF fungicides. An interactive map we built with live data visualizations increases the adoption rate across use cases.
web development
interactive map
data visualization
A St. Louis-based Web Design & Digital Marketing Agency
Our historic Old Webster office is brimming with creativity, enthusiasm, and skill. We've got a small but mighty team of experts ready to flex their problem-solving capabilities to meet the unique needs of your project.
more about us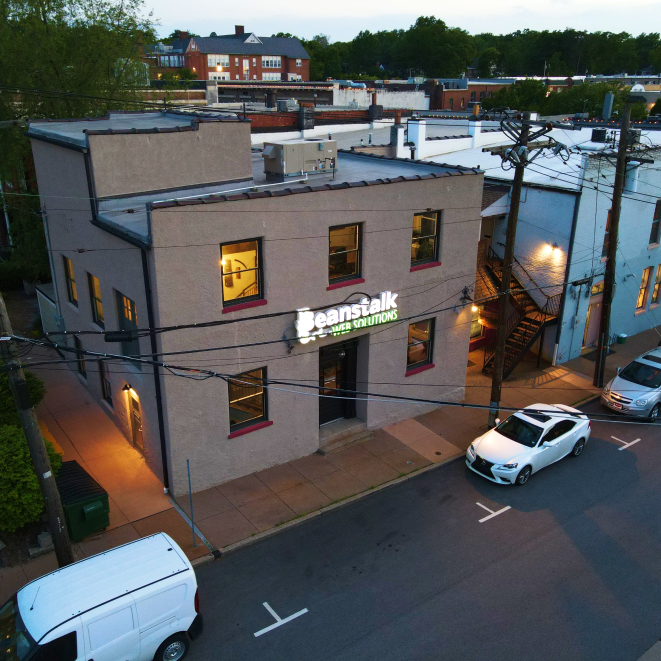 Rick Rockwell
Webster University
The folks at Beanstalk were essential to our website redesign project... That redesign project recently won a national award from PR Daily, naming our website the best non-profit website of 2021. We couldn't have completed the project or won that award without the work of the Beanstalk team.

Kara Credle
WholisticMatters by Standard Process
I've worked with Beanstalk for digital marketing and website development for the past two years, and our experience has been nothing but stellar. Braxton, Alex, and Suzie are great collaborators and we enjoy working with them every month.

We are happy clients of the Beanstalk team over at csg. They manage our site and help us with paid advertisements, SEO, and overall web presence. They have risen to every task and ask, and do it with passion, enthusiasm, and class.

Tina Maguire
Mastor Telecom Networks
We have been so pleased with our partnership with Beanstalk... Through it all, the team at Beanstalk has been amazing... This rebranding effort was so overdue for us and I know it's going to pay huge dividends! I can't thank the Beanstalk team enough for their hard work and dedication to the project!