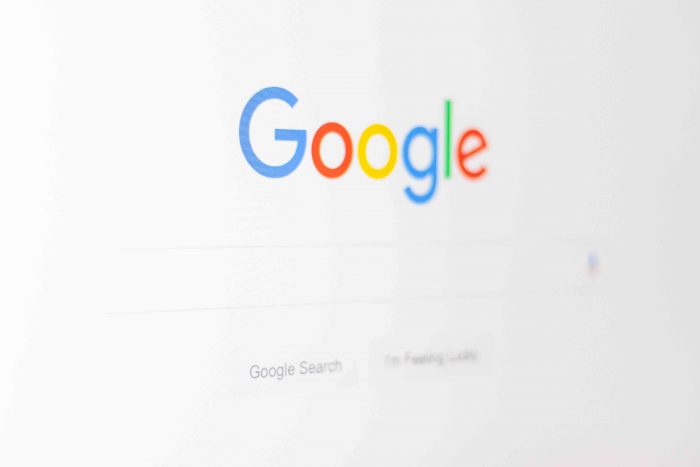 What Is Rank Tracking and Why Do You Need It?
Nowadays, SEO is one of the most popular digital marketing methods. The principal role of SEO is to improve the ranks that a website has in Search Engine Result Pages (SERPs). Rank tracking is the general term used for the methods that can accomplish that. For example, you can do it manually, or you can use a Google Rank Checker tool.
If you want to check your rankings manually, then you need to be prepared for a lot more work and results with lower quality. The most basic manual method is to search the keywords included in your SEO strategy and find their ranks. But there are some issues with this method. The main one is the inability to check all the keywords for which your website ranks.
Imagine that your strategy includes ten keywords. The content used will also help your website rank for other keywords as well. But because you are not aware of this fact and you do not know which keywords are these, you will not be able to obtain any information about them. Two negative results may happen from this. The first one is the possibility to rank for keywords that will drop your overall ranks. The second one is missing several keywords with high potential.
So, instead of spending a lot of time on subpar results, it will be more beneficial for your business to use Google rank checker tools. By doing that, you will be able to obtain the most optimal keywords and phrases for your SEO plan, find out the most relevant results of your past strategies, and it can help you create a better strategy for the future.
Did You Choose the Most Optimal Keywords and Phrases?
What are the most optimal keywords? Well, it is a difficult question. Most amateurs go for the keywords that are the most searched. The problem is that by selecting these keywords, you will have to fight with many competitors. The results that you will obtain while fighting so many competitors will not be worthy of the resources invested.
It will be better to find balanced keywords. Those that have an optimal balance between the resources you will invest, and the results that you will obtain. But to be able to check all the information about a specific keyword or phrase, you will need to use a rank checker tool. While using it, you will have a chance to find that kind of keywords. And the best part is that your website is already ranking for some of them.
Remember that a google check ranker tool will show you all the keywords for which your website ranks as well as the monthly traffic that they generate. You can also look for separate keywords and check the traffic that they produce as well as the possible competitors that fight for them. If you have the necessary knowledge, then you can select the best keywords for your business yourself.
Without enough SEO knowledge, you may make the wrong decisions. So, if you are not an SEO expert, then you should use the services offered by an SEO agency. The agency's experts will also be able to ensure a clear judgment of the results produced by your current SEO strategy and improve it accordingly.
How Good Is Your SEO Strategy Performing?
You need to know that SEO is a long-term solution. Do not expect positive results to appear overnight. It takes time for any strategy to produce results. So, if you use a rank checker tool too fast, you may not be able to see any improvements. After implementing an SEO strategy, or modifying one, you should wait a few weeks before seeing some results. Moreover, the better the ranks, the harder the climb will become.
Many website owners do not understand this fact, and they expect fast results. Because of this, they misjudge the results shown by the ranking tools. Many times, their wrong perception will push them to give up very effective strategies before they can prove their worth. If you do not want to experience the same situation, then let professionals take care of these tasks.
By using google rank checker tools, an SEO agency can help your SEO strategies in 3 distinct ways:
Check the performance of the past and current SEO strategies
Without this process, all your SEO efforts will be blind. And you will not know what the results produced by your SEO strategies are. So, how can you decide if it needs any modifications? Or if you should change the SEO strategy completely? You won't be able to do that, and your website's ranks will drop.
Optimize your current SEO strategies
As mentioned above, if you are not an SEO expert, then you will not be able to improve your SEO strategies. Or, the improvements will be mediocre or even harmful. On the other hand, an agency can optimize your SEO strategies in the best way possible. And you will be able to expect the best results possible.
Create new SEO strategies
If your current ones are useless, or they produce negative results, then you need to replace them altogether. You will need new SEO strategies. To make sure that you obtain the best ones, then you need to let an SEO agency create them for you.
What Differences Are Between Google Rank Checker Tools?
There are many Google rank checker tools that you can find on the internet. All of them are different from each other. Some functions are the same, but there are also different functions, and the amount of information provided also differs. There are three main differences between the checker tools:
Some tools are more specialized. They have only a few purposes. Most of the time, they focus on one or two areas, ignoring everything else. Doing this is not necessarily wrong. Depending on your needs, you may want to use one of these tools.
You can find rank checker tools that cost you a few hundred dollars every year and those that are free. The differences between a free service and a paid one can be very vast. Make sure that you know what you need before paying for any tool. You want to focus on your needs, not to buy the most expensive one in the hope of getting everything you need from it.
The information provided by rank checker tools can vary greatly. You can find tools that will provide general information about many different areas, and tools that concentrate on fewer areas but offer in-depth data. The diversity and the depth of the data provided by these tools can vary from the free ones to the paid ones.
Three Google Rank Checker Tools That You May Need!
All rank checker tools can show you the rank of your website for different keywords. But depending on the rest of your needs, there are three tools that you should consider to use:
If you want to make a comparison between your website and your competitors, this is the tool that you need. You will also be able to do thorough research for relevant keywords or phrases. You can do this from significant search engines like Google, Bing, or Yahoo!. But this tool is one of the more costly ones. Apart from a 7-days trial, you will have to pay 99.95$/month.
This tool offers suggestions that will help you improve your ranks and the results obtained from search engines, adding a touch of convenience. It can also do a thorough keyword analysis and gather data from all search engines. After a whopping 30 days trial, you can use this tool for 99$/month.
If you want to focus on Off-page SEO, then this tool is the one you need. It can show you all the backlink history of your website. It can also estimate the traffic that you can expect for every keyword. Also, if you are a local business, then this tool can show your rank based on the country. But it can only be used for Google. The trial is 7-days, like most other tools, and the price is 99$/month.
Why Do You Need to Use Google Rank Checker Tools Services?
Google rank checker tools can make your life easier. But if your SEO knowledge is low, then you won't be able to understand the results and what benefits you can obtain from them. For example, if you have a competitor analysis, then how will you use that information, and what results can you get from it depends on your SEO knowledge.
By using the services of an SEO agency, you can ensure the best use of the information acquired from these tools. The price itself can be very advantageous. Most SEO packages contain this type of service as a bonus. Even if you only want this service, it may be more cost-effective to use an SEO agency.