The European Union (EU) GDPR law of (General Data Protection Regulation) takes effect on 25 May 2018 and will affect businesses of all sectors. And, there is no doubt that GDPR will mean changes for your e-commerce business. As we all know that e-commerce runs on data and it is the most vital part of any business. Any company who runs an online business will process huge amounts of personal data and that is why it is important to know what to do before the regulation's compliance deadline. Therefore, it becomes necessary to make changes to your procedures, policies and the way you handle your customers' data.
The European Union (EU) passed the general protection regulation law (GDPR) compliance rule that heavily inspects and potentially punishes websites for the ways they accumulate the data of European citizens. This General Data Protection Regulation compliance law is effective starting May 25 and applies to every website that gathers the information of individuals from the European Union countries.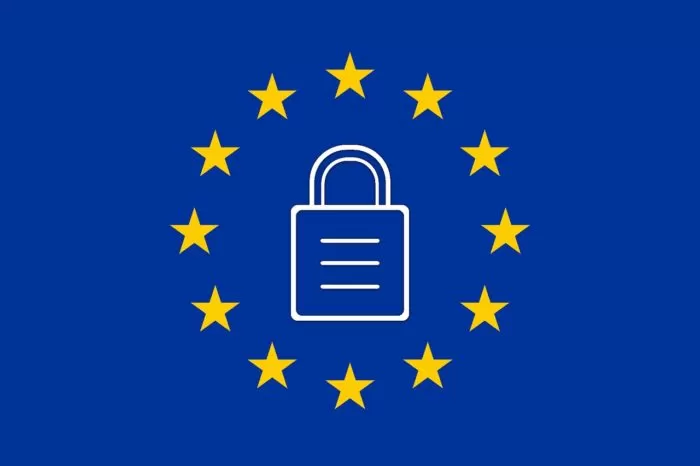 Your e-Commerce Website Could Be Heavily Fined For Not Following This Law
GDPR can get costly if you fail to imply this for your e-commerce business website. According to the law, it is clear that the companies that are not obeying these regulations could be forced to pay more than 4% of their global turnover or 20M Euros for the most serious contraventions. Nobody, of course, wants to be included in that projection, but it will be necessary if businesses do not take serious steps to prepare. Thus, processing the personal information of European customers without their agreement could seriously harm your e-commerce business.
You Will Need Clear Consent for Marketing
For the success of your e-commerce business, email marketing is an effective way. And, GDPR simply means you will have to be very clear in the way to obtain consent from the customers. Requests must be permitted with a clear message from the data subject and they will explain what information will be gathered and why it is needed.
To Meet New Rules, Your Marketing Consent Needs To Be:
Unbundled so that consent is separate from terms & conditions.
Granular, if the data is to be used for multiple marketing activities, then consent must be permitted for each of them separately.
Opt-in pre-ticked boxes or other pre-selected options are invalid.
The request must state all organizations and third-parties that will be relying on consent.
Documented: records must be kept to demonstrate when, how and what the individual consented to.
Right Time to Shape Your Data Protection
To better protect your data from having their data misused, various measures should be put into place.
Data Protection Officer: If your company deals with sensitive data and handles a large volume of data then there is definitely a requirement of a data protection officer who is an expert in data protection rules and regulations.
Sensitive Data: It will be a necessity to protect such data that is related to health, religion, and political with additional safeguards.
Data Breaches: You will need to inform affected customers within 72 hrs of a serious data breach.
Transfer Data Outside of the European Union: Additional arrangements must be made when transferring data outside of the EU.
Merchant Responsibilities
In order to comply with these GDPR regulations, sellers must ensure that they are following the new directives and processing their data in an appropriate manner. There must be a clear process that will ensure the customer data is secured. Any place where data is collected must provide a way for customers to opt in, and any third-parties that will have access to the data being collected must be listed. With GDPR, cookies are also considered as personal data. Hence, it is necessary to obtain permissions from the customer to use them during a data transaction.
Online payments
New GDPR laws will mean all e-commerce businesses who are dealing with customer's personal information will need to remove this after a certain period of time. It includes all details such as credit/debit cards also. Therefore, it is clear that business owners stick to a particular length when we are talking about GDPR rules for e-commerce businesses.
Separate Checkbox
To signify compliance with GDPR regulations, e-commerce stores should review their current practices regarding personal data processing. New GDPR compliance gives more control to customers of online e-commerce shops. This requires the e-shopping process to use checkboxes with a set of separate consents for different aspects of usage of data such as:
Processing of orders
Marketing purposes
Transfer to other companies
The consent must be clearly mentioned in a statement. Because of hiding consent in the GDPR law, each statement is easily accessible & visible to the customers.
Deletion, Correction, or Restriction of Data
One of the important areas of the GDPR for e-commerce concerns user requests to have their personal data corrected, deleted or restricted. That is why, if a European Union subscriber or shopper whose personal data you have asks you to modify or delete, you have to perform that within the specific time. Therefore, if a user asks you to modify or delete their personal data then it is better to do it as soon as possible.
Final verdict
The rising awareness among consumers about the dangers of having so much unsecured data transaction around the world is likely to derive them to implement data privacy & protection regulations such as GDPR compliance. GDPR will mean big changes to the way your e-commerce business handles the personal data of their customers. Implementing and following these types of laws also helps to protect you from the exposure to liability in the event of a data breach that can be devastating financially and in terms of the reputation of your business.
Author Bio:
Tom Hardy has hands-on experience as a digital marketing consultant. He currently works at Sparx IT Solutions: GDPR Compliance Solution Provider and offers exceptional website auditing services to prepare a business for GDPR readiness. Also, he writes informative blogs to let users know how much it is important to comply with GDPR for websites to get better data security.