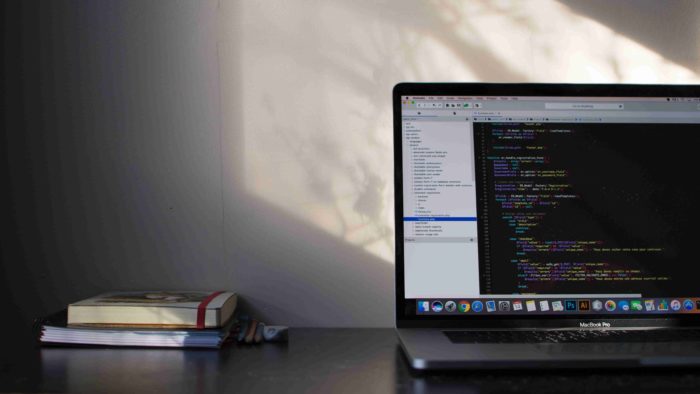 At some point in starting and upgrading your business, you will be tempted to get free or cheap web hosting.
Some people prefer to get free web hosting because it allows them to save a lot of money. On the other hand, getting cheap web hosting can lead your business down the drain quicker than you would have otherwise thought. 
Keep in mind that the right web host plays a vital role in the overall growth of your company. It also helps your business achieve incredible results.
Here are eight benefits of professional web hosting for your business:
Site performance improvement
To succeed online, the performance of your site matters. In fact, you only have a few seconds to capture your audience's attention before they hit the back button and leave your site. 
So, if your site takes forever to load, then chances are, visitors are not likely going to stick around. 
Your site performance significantly affects your rankings on search as well. When your site has a slow loading speed, it will measure poorly against other user metrics. This can negatively affect your search engine rankings. 
When you pick a high-quality web host, your site's loading speed will not be an issue. Keep in mind that you could still have a high performing host, and yet your site could still be poorly optimized. But once you fix the loading times of your site, then your site should load incredibly well. 
Reliable technical support
When you are just starting out, technical support might not be your priority. But the thing is, it is an important aspect of your site that you should not ignore. 
Even little, technical details can cause your site to shut down, because of a lack of customer support to help you fix the problem. You might also lose site traffic, which can result in a loss in revenue.
Sometimes, the best way to know which web host has the best customer support is by searching and comparing online reviews.
With professional web hosting, you will have round the clock technical support from experts who will resolve issues should they arise, and help you get maximum uptime. 
Better website security
When you utilize professional web hosting services, you will get a much stronger security preference through more advanced tools. You are also sure that they employ system engineers who will deal with your security concerns. 
Some of the most vital security features used by professional web services are are security audits, virus scanning, OS updates, and spam filtering. They can also help resolve security-related loopholes and helps prevent your server from getting external attacks. 
High website uptime
When finding the right web hosting company, you have probably come across the word "uptime."
Uptimes are important. Your site's uptime is how often will your site go online. Most hosts out there will specify in the contract the percentage in which your site will go online. 
There are reputable web companies out there that offer uptimes of 99.5 percent and above. That small percentage that your sites go offline is mainly due to updates, maintenance, and repairs. 
SEO-related opportunities
Free web hosting services will not afford you many SEO-related opportunities, making it quite challenging to rank the top results of search engines.
On the other hand, when you get professional web hosting services, you essentially have complete control over your SEO practices. You can craft content based on your choice, and then optimize it to ensure that it will rank for your target and relevant keywords. 
Domain-associated email address
If you want your site to look professional, then you need a branded email address that utilizes your domain name. When connecting with clients and prospects via email, the last thing that you want to use is your regular email.
A quality web host provider will give you the power to create your domain-specific email address. There will be hosts that will limit you to one, while others let you create an unlimited number of email addresses. Some hosts also have built-in email management tools as well.
By doing so, you will look more professional whenever you are connecting with other people, such as possible collaboration partners or potential clients.
As a result, it is easier for you to send, check, and receive your emails. It is also much easier to set up email forwarders, helping you manage your emails from your preferred email provider. 
Data recovery
Data recovery is one of the greatest benefits of hiring a professional web host service. It is crucial for you to always keep your data secure, with constant, up-to-date backups. 
Remember that losing your data would mean that you could also potentially lose your reputation. Working with a professional web hosting company ensures that all your data will be properly backed-up. It is easier to retrieve it whenever you need them. 
Minimized operating costs
A web hosting service might come off as a bit expensive at first. When you think about it over time, it is a far more efficient and affordable option for your site.
When you pick a free web hosting service, you need to hire a professional to manage it, from a web designer to a full-time admin. The expenses of hiring in-house employees every year can be costly, and even more than the cost of paying for a hosting service. 
For your business, time and money are essential. When hiring a professional web hosting service, you will have the opportunity to save time and money. You will be hiring experts that are responsible for managing your servers. That way, it is easier to concentrate on your business growth.
Final Words
These are the top benefits of having a professionally built site.
By now, you might have fully understood the importance of hiring a professional web hosting provider for your business. 
So, when searching for a professional web hosting provider, it is best to analyze the web hosting provider that you choose with these points we have provided above. 
That way, you know that you will not be compromising your site's performance which directly relates to your business' growth.
Beanstalk offers free web hosting to non-profits in the Greater St. Louis area.
Matt is the co-founder of WebsiteHostingRating.com, a reliable website where you can 
see hosting reviews
. He is a web developer with in-depth skills in SEO and affiliate marketing. When not at work, he enjoys spending time with his family and taking his pug for a walk.