In 2016, we saw some incredible leaps and bounds in marketing. But time stops for no one. As the year draws to a close, we're already thinking about the next big marketing trends for 2017 so we can stay ahead of the curve.
Here are the top marketing trends to watch for next year:
Native Advertising
Why native advertising? This form of marketing will continue to grow as consumers become more selective about what advertising appeals to them. Marketing isn't a rare practice anymore. Every mom and pop shop to big corporations invest in advertising now. With so much noise and media out there, customers are asking "What makes you special?"
Sending a general, blanket message out to the public is not enough to grab people's attention. Native advertising targets an extremely specific market to make sure your message resonates with their sensibilities.
Let's say you own a bicycle shop and are trying to grow your sales. As a business owner, you should have clear insight into your ideal potential customer like their age, gender, education, and even household income.
With these focus points you can tailor your advertising to engage potential new customers that are already inclined to be a brand follower.
Videos and Visual Storytelling
In case you haven't heard, video marketing is huge. Videos are a marketing powerhouse because we're visual creatures. While content marketing is still important, there is a lot of it out there. Consumers are overwhelmed with information. An eye catching, well-crafted video will make new customers pause and watch.
There are other benefits to marketing videos as well. Social media titans like Facebook are adding video integration as a central part of user experience. On Twitter, videos and pictures get the most retweets. Users are more likely to share videos compared to other forms of content. Videos can also be used for any type of business or organization to share all kinds of content from products, to company news, or your mission.
Another exciting development in video is live streaming. Earlier this year, Facebook Live made its debut giving individuals and companies alike the potential to broadcast their message globally with just a Facebook account and a phone. Some ideas for your live stream are to give viewers a "behind the scenes" look into your operation or showcase a company event to give viewers a more personal look into your business.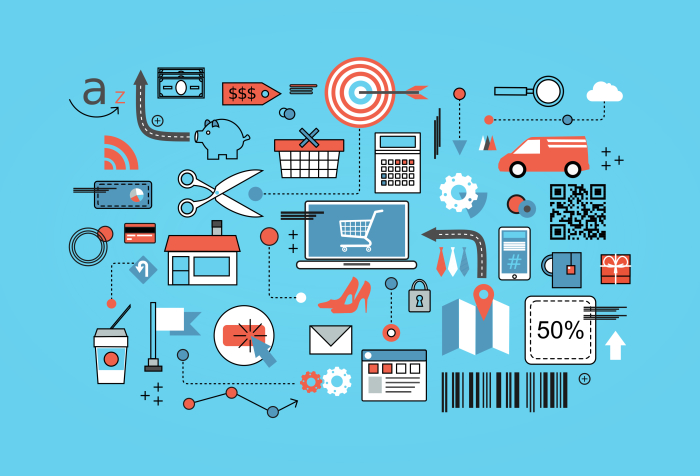 Interactive Content
Along the same theme of video marketing, interactive content will capture even more minds in 2017. Instead of passively skimming or watching, interactive content requires the user's input in order to receive highly personalized results as a reward. You have probably already used interactive content while on your favorite websites, but here are some popular examples:
Assessments or Quizzes – Buzzfeed dominates the interactive quiz game, with innovative quizzes like this "What City Should You Actually Live in?" test.
Calculators – There are several calculators out there that provide all kinds of information, from silly to useful like this retirement savings finder.
Polls and Surveys – Surveying your audience has two benefits. One, it gives you special insight into what your audience wants, and your company can use this information to better serve your customers. Secondly, you can make your audience feel special by asking their opinion on topics that matter.
Do you see a reoccurring theme in all of these trends? Personalization is at the heart of future marketing. Marketing only works if the message is engaging. If the message is too broad and general, it will fall on deaf ears. But with the right message and channels, your marketing efforts will thrive in 2017.