full-service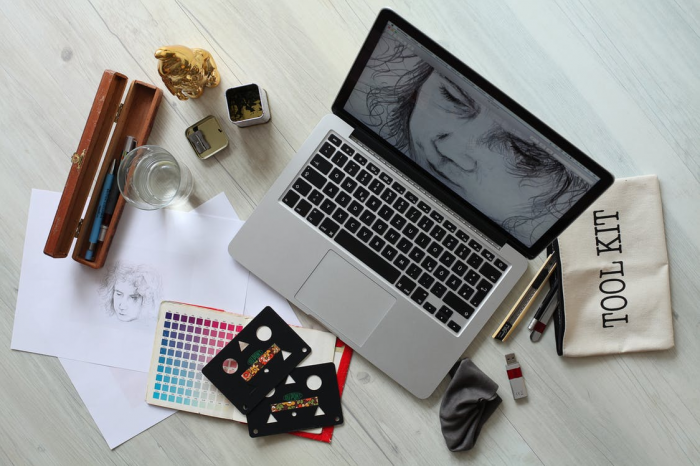 St. Louis is filled with talented web design and development agencies. Most businesses however don't know what to look for when shopping for a great web service. Each top company all offers something a little different to the industry. And each of them have mastered and continue to improve their unique way of doing business and standing out in a city that has high competition in the web industry. Find out what the top web design companies in St. Louis have to offer and how they affect businesses and organizations in St. Louis and beyond.
Atomic Dust
Atomic Dust is a highly skilled digital marketing and branding agency located on Locust Street in Midtown St. Louis. They are one of the highest rated web design companies in St. Louis for many reasons, and at the heart of it is their unique company process which is a strategy based upon intensive research and the understanding of client markets.
Within branding research and marketing, Atomic Dust shows strong industry expertise in specialized categories that include competitors, challenges, and emerging consumer needs. The company is also an industry expert in both B2B and B2C marketing. Their strong expertise in these fields is majorly a product of their employees' credibility and strong passion for their work. As a team Atomic Dust has earned seventeen years worth of awards and recognition from credible organizations including Fast Company, Communication Arts, The Dieline and many more.
And on top of their unique process, specialization, expertise and credibility is their excellent web design. Atomic Dust creates websites that showcase outstanding visual flare with a modern aesthetic. The features of the firm's sites include responsive design on every device, showing results and proving to help businesses grow. Their content is scannable and focused on visitors, not the business. They use white space cleverly to help visitors focus on the important parts of every page and all of their sites offer easy navigation.
Atomic Dust has an expansive portfolio featuring many top notch businesses in St. Louis and beyond. Some of their local clients include COCA, Anew, Saint Louis Zoo, Saint Louis Children's Hospital, Pastaria and Niche Cafe as well as Reebok and Gateway BMW. By visiting atomicdust.com and their clients' sites, you can see that originality is key. They use all original photos and designs on all of their sites and their contemporary design is the new look that most business are looking for. It is evident that the team at Atomic Dust has everything almost down to a science, hints the name… Atomic Dust.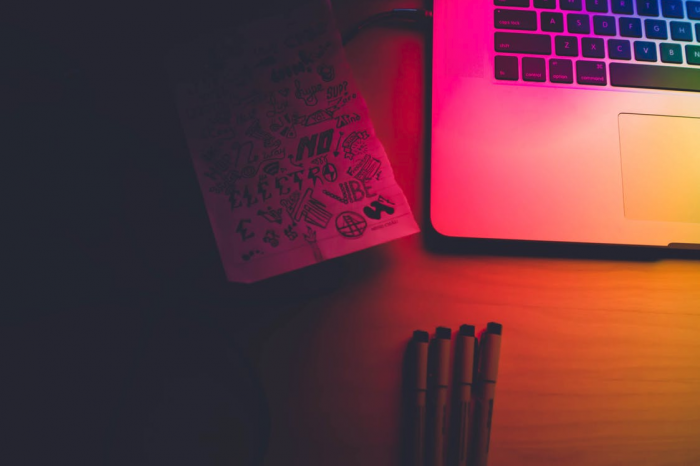 Integrity
Integrity is another of the leading St. Louis based web design companies located on Delmar Boulevard in University City. Integrity is known for building sites that drive real results for businesses. The brand is trusted by many global brands including Maritz, Panera Bread, Washington University in St. Louis, and more. Thanks to Integrity these businesses are launching new products on modernized applications as well as increasing revenues and reducing costs.
Integrity follows a six step process with every project that has led to their increasing success: 1) Discovery 2) Feature Definition 3) Information Design 4) Visual Design 5) Development 6) Deployment. Integrity's six step process is transparent and collaborative and it is what sets them apart from many other web design companies in St. Louis. The team keeps the client involved in the processes every step of the way from discovery to development, so they are always up to date on the status of the project and so there are no surprises upon completion.
Integrity offers an extensive list of web related services that take care of all clients' web related needs. From consulting and  web design and app development to traffic generation, data analytics, branding and much more, Integrity focuses on the details involved in every service. They know exactly how to develop an online business presence and make it into a highly profitable source of income.
Integrity operates as a Holacracy, which is a style of management that completely eliminates the need for a manager. In this case every individual is his/her own manager and they report to each other. This management style has proven to be highly effective and very successful for the company, and Integrity's project portfolio is proof of that. The firm has produced excellent work for local and non local businesses alike. The firm's work includes projects for IMO's pizza, Coors Light, Commerce Bank, The U.S. Army, Tim Horton's Bakery, The Loop and countless others.
Their strategically built websites and apps are designed for the visitor. Each site is original and focused on easy navigation and controllability. With clear page layouts, visitors can easily find what they're looking for. And great onsite search engines help to quickly and successfully answer visitor questions. Overall, Integrity is a well polished brand with a foundation built upon consistent collaboration within the firm and with clients.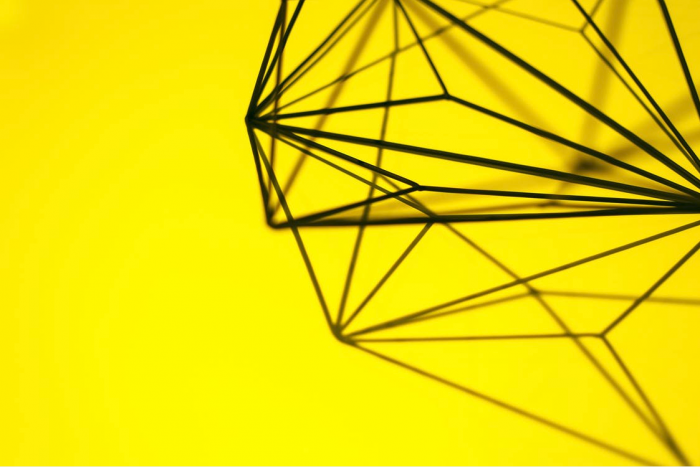 Matchbox Design Group
Matchbox Design Group started off as a St. Louis web design agency, and after ten years of operation, has transformed into a full-service marketing agency. The firm's BIG list of services is one of their strongest suits. Matchbox now offers services in branding, content strategy, design, print marketing, SEO & SEM, software and app development, UI & UX and website development. Matchbox Design Group is still operating in St. Louis, with an office located in Downtown St. Louis on Washington Avenue.
Matchbox is focused on using a smart approach and big ideas to create experiences and drive results for businesses. Their process involves elements of discovery, design, development and delivery, and they are passionate about building strong long term relationships with their clients. Because of their extensive services, Matchbox is an all-solutions partner to their clients who have in turn become loyal lifelong customers. Some of these loyal customers include Quincy University, Washington University in St. Louis, SSM Health and St. Louis Community Credit Union. Matchbox has also created lasting partnerships with national and global brands like Duke Manufacturing and Energizer.
The agency culture at Matchbox is top notch. And continuing to build upon their strong elements of culture is something the firm is very passionate about. Culture is developed by people and their backgrounds. Matchbox is made of nine highly credible and extremely talented employees. Each teammate's individual personality brings a unique flair to the company. These personalities combined create a culture that is unstoppable and a firm that clients truly enjoy working with.
Matchbox Design Group is an all-solutions firm, meaning they offer all the web design services and marketing related services that today's business need. This makes it simple for businesses because they can stick with one company to cover all their web related needs instead of going through multiple companies to cover all the bases. At matchbox you can do it all in one place, which is a huge benefit to their clients and one of the top reasons for receiving huge awards and recognitions from Clutch.co, Expertise and St. Louis Small Business Monthly.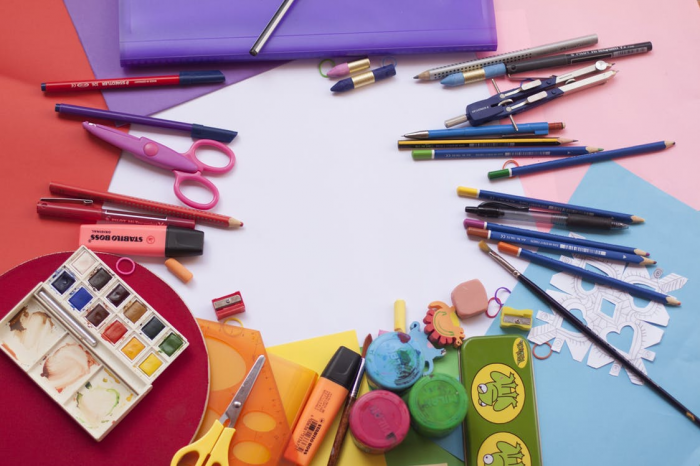 TOKY
TOKY is a professional branding organization with offices in St. Louis and Denver and a staff presence in Boston. The St. Louis office is also located on Locust Street in Midtown, neighboring Atomic Dust. The company possesses an empathetic community-based mission to solve problems for organizations that improve our world. With such a compassionate global mindset, TOKY grabs the attention of potential clients by selling themselves right off the bat.
Like Atomic Dust, TOKY's business strategy is founded upon the belief that extensive research and a deep understanding of client markets and relative audiences leads to the best possible results. TOKY's expertise is in branding. They have become branding experts in just about every client market imaginable and unimaginable. Some of their specialized markets include architecture, art and culture, education, food and dining, healthcare, premium products and professional services.
TOKY has an extensive portfolio that includes a wide variety of work for a large range of clients. TOKY has completed projects for local parks and restaurants including Tower Grove Park, Forest Park and Laumeier Sculpture Park and local restaurants that include Vicia, Bailey's Range, Shift Test Kitchen and Small Batch. TOKY has also completed work for health and business institutions, as well as community museums, groups and events like Contemporary Art Museum St. Louis, Catholic Health Assembly, Ferguson Voices and St. Louis Fashion Week.
Like Matchbox Design Group, TOKY prides itself on a company culture full of passionate people with unique personalities and years of industry expertise.  TOKY is an extremely credible company that has received many awards and recognitions on local and national levels from highly credible organizations including, Communication Arts, The Webby Awards, AIGA, Drupal and many many more.
TOKY's eclectic modern aesthetic as well as their outstanding web design and credibility are the points of interest that really sell them. A great look and being able to prove that it works in business is important. Eclecticism in web design, branding and media is a modern technique that is taking over the industry and TOKY already has a head start.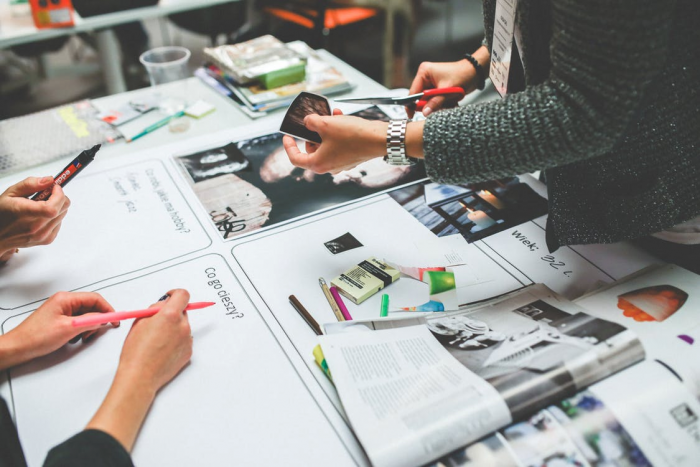 Qualities of Greatness…
Each of these web design companies performs the same work in different ways using different techniques that work uniquely for their company alone. Whether you are a business looking for services or an industry member learning about what the St. Louis area has to offer, there are a lot of important company qualities to look out for when searching for a great web design company in St. Louis and every quality is important.
Excellent web design is one of the top must-have qualities. Sites must be responsive, speedy and legible with content that is focused on site visitors not on the business itself. Content must be easy on the eyes in that it is scannable with good use of white space to help the visitor focus on what's important on each page. Great online search engines will answer visitors' questions and left aligned logos make for easy and controllable navigation. A great web design includes all original content with no generic stock photos. Web design however is not the only factor that makes a web design company great. Great web design companies sell themselves wisely, show you results and practice what they preach. Employees have specialized skill sets that include but are not limited to customer orientation, effective communication and project management.
An extensive list of additional industry related services is a huge bonus quality. Web and mobile app development, consulting services, internet marketing services, as well as web hosting and maintenance services are all necessary for web design companies to offer so businesses don't have to use multiple companies for web services. A great web design company utilizes a unique planning and development process, is up to date with the latest new technologies and trends in the industry and is made up of a unique company culture of credible employees with previous experience in the field. Overall employees are creative, collaborative team players with a strong business sense and passion for what they do.
A credible web design company is one that keeps an updated and expansive portfolio, has been awarded and recognized for their work from well known notable organizations, keeps an updated blog and/or newsletter and has a successful track record and continuous company growth. Atomic Dust, Integrity, Matchbox Design Group and TOKY are just a small few of the great web design firms operation in the St. Louis Metropolitan Area. St. Louis is an innovative community bustling with technology, talent, culture and professionalism. Web design and marketing is booming in St. Louis and growing rapidly. Keep researching and don't miss a beat of what this amazing city has to offer.
32 Things You're Doing Wrong With Your Website Design | Neil Patel
What Makes a Good Web Design Company | Nova Solutions
20 Qualities of Top Website Designers | UpCity
Top 10 Ratings List: The Best Web Design Company in the World | WebpageFX
4 Trends in Website Design That Small Businesses Need to Know | Inc.
10 Top Principles of Effective Web Design | Shortie Designs
8 Things That Grab and Hold Website Visitor's Attention | Conversion XL
What the Highest Converting Websites do Differently | Kissmetrics
Following a Web Design Process | Smashing Magazine
26 Best St. Louis Web Designers | Expertise