Open up the Google Play Store or App Store and BOOOOM…you are bombarded with a variety of Apps on display!!! One says you can get a lot of features, one ensures you with smooth performance, one offers you with great user experience and all such factors are enough to trap you in the web of confusion. Have you ever wondered why certain apps receive a lot of attention, while others just disappear like a vapor? You may or may not have hit the nail, but the correct answer is "Mobile App Engagement".
As per the stats provided by business2community.com, there are over 2 million apps on the Apple App Store and about 2.2 million apps on Google Play Store, and the number is expected to increase in the future. It is also predicted that by the year 2017, there will be a $76.52 billion increase in the Global Mobile App Revenue.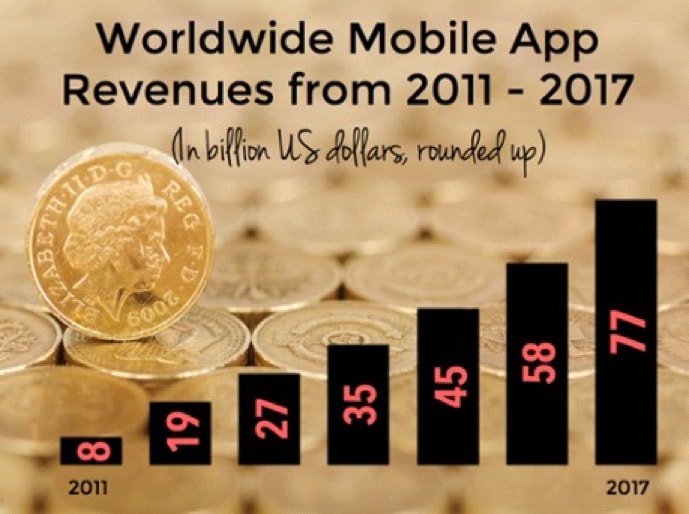 So, in case you have forgotten to pay the required attention to app engagement before, here's your time. After all, it's better late than never!
What Is Mobile App Engagement?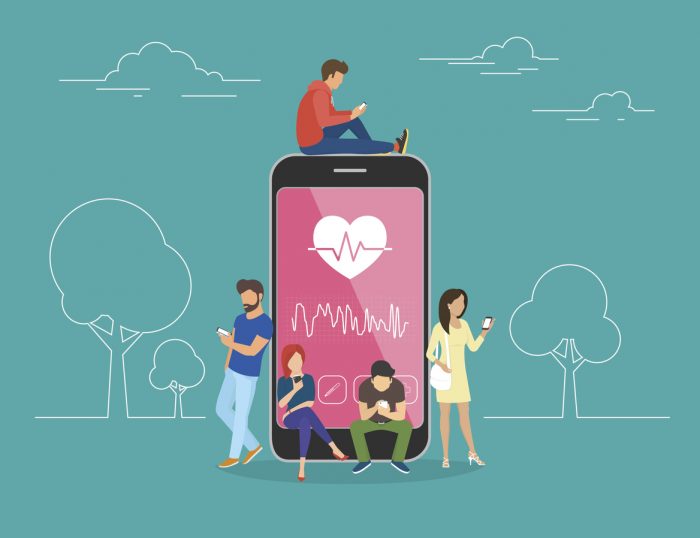 Developing a mobile app does not solve everything, but it also requires some further measures to retain your consumers. This process is known as Mobile App Engagement!
The Mobile App Engagement process goes through four stages:
The first step of Attraction deals with developing the customer's interest in your application.
The second step, Engagement, involves keeping your consumers engaged in the use of your application.
It is actually the success of Engagement that further leads to the successful completion of Monetization.
After the completion of all the above-mentioned steps, Retention steps in. Customers are quite definite to return to your app's usage even after the 3 months of its session.
After this, your wandering mind now must be thinking about the list of benefits that can be attained from this process.
Well, patience my friend!!! I was actually getting to that…
Viral Effects of Mobile App Engagement
Imagine you have designed a powerful mobile application and you are unable to retain consumers just after a month of its launch. God forbid, if this situation happens to you, then you could potentially lose the opportunity of free marketing of your app in the form of 'word-of-mouth'.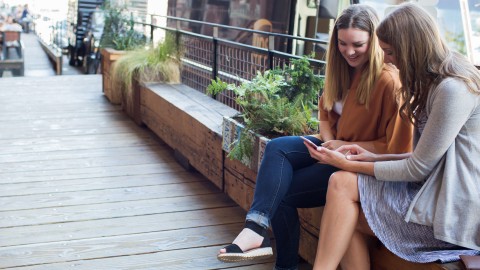 An app needs to create such a viral effect among consumers that is much more efficient and powerful than the use of any other PR or marketing tools. Many of you must have tried doing so and few may have been able to taste success, but what about the others? If you are among the latter one, then do not worry!
Here's how you can encourage your folks (Users) to keep coming back to you…
Add Personalization Touch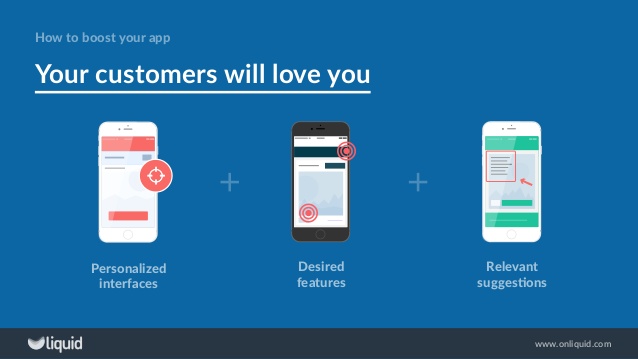 Give the user what he/she actually wants! Personalizing the app as per user requirements and demands can be done here.
You can conduct a survey before launching your app for getting a broad idea of how successful it will be. One can also drive his/her efforts towards enabling options like live chat, feedbacks, complaints or suggestions for communicating directly with their consumers and users.
Notify with Push Notifications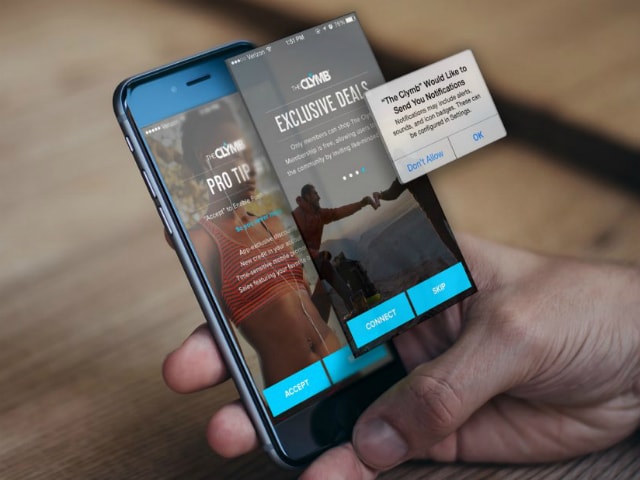 As per info.localytics.com, users who have opted for receiving push notifications exhibit 88% higher app engagement than those who haven't. This proves that providing push notifications on a regular basis helps in keeping the user engaged and notified of your app updates.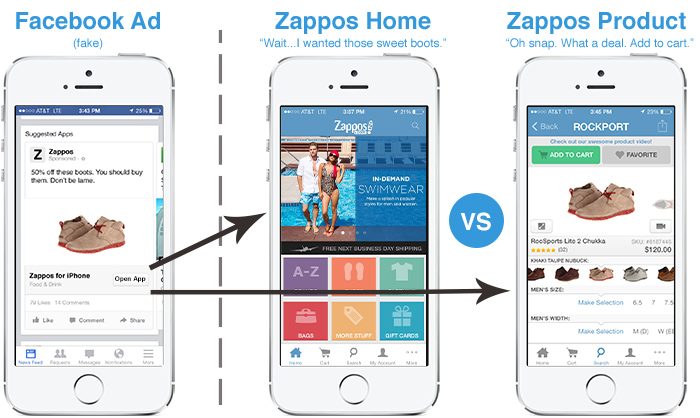 Installation of deep links reduces friction and helps in increasing user engagement. Yes, they really do! Deep linking has the power of improving retention and encouraging a better user experience. It not only helps in improving the user experience, but it also helps in saving valuable time for the user, who then do not have to waste his/her time in navigating through the whole screen or content.
Use Social Sharing Option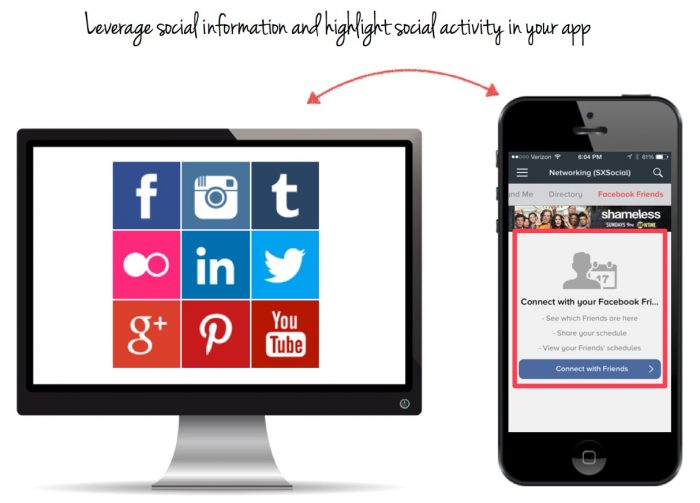 Usage of social media platform can eventually help in converting your visitors to brand ambassadors. This can further help in gaining a large audience. Simply let your users share their app activity on Facebook, Twitter and G+ and the app could go viral on its own!
Welcome New Users with Easy & Simple Process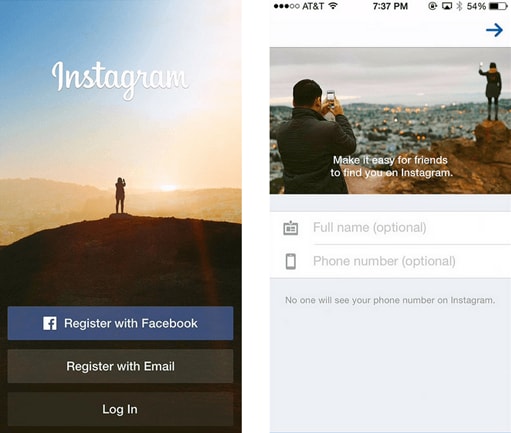 Logins and record creation are a precarious issue representing a critical loss of first-time clients. After all, it is correct to state that 'the first impression is the last impression'. Making your first impression a simple one can make the installation of your app on the first go a success, without any complications.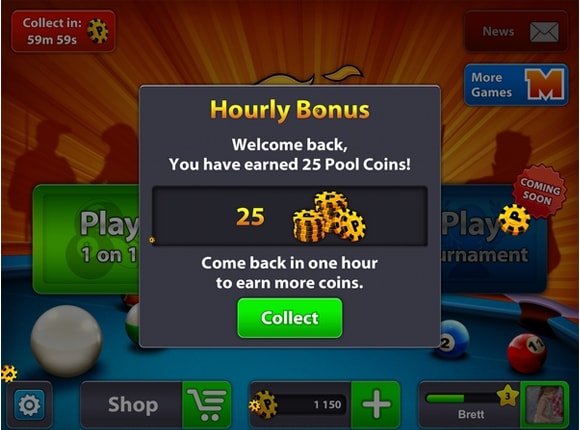 Free things are something which the consumer can never say no to, so why not hit a six on this opportunity! More than half of users download the app just to receive discounts or sometimes that may be special sale discounts.
Coupons, specialized content access, mobile-specific rewards, special promotions and other offers can make your app go in a long run.
It's Time to do the Bottoms Up!
There is no specific formula for operating an app's branding, but that doesn't mean it's impossible! The above-mentioned options are among those which have been followed by many people and most of them have proven their worth time and time again.
You can definitely come up with lot more options, but the follow-up or consideration of the above-listed points can surely mark your app's success in some way or another. After all, good things take time and require the input of hard efforts.
Author Bio
Working as our backbone and pillar of Loginworks.com, Mr. Dheeraj Juneja has been sharing all his versatile technical experience and leadership skills since the beginning. Contributing towards the success of the organization in many ways has been his only agenda throughout.