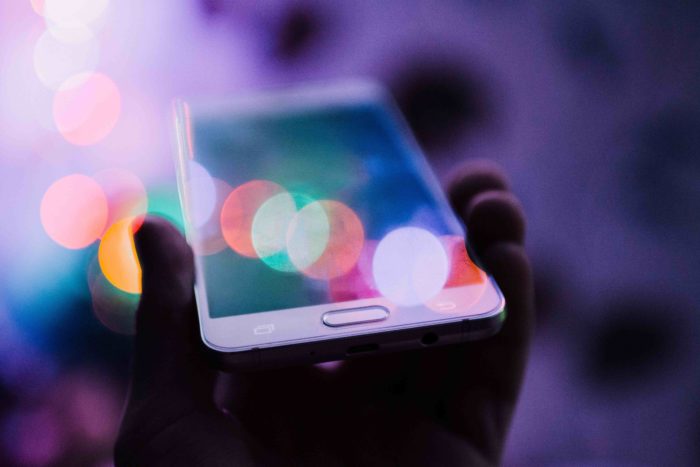 Instagram has around 800 million users who are active monthly. This is why Instagram is considered to be a powerful social networking site for building a brand image and marketing different products. Bloggers, as well as corporate businesses, are making use of Instagram plugins for marketing and growing their business with the help of this amazing video and photo-sharing platform. They are constantly working on different tricks, which can help them to build a huge following.
The hard part is trying to convert your Instagram followers into website visitors and vice versa. This does not mean that you should only add a follow button on the website. Instead, you have to show your Instagram content on your website to the website visitors, so that they can eventually turn into your followers. This helps in grabbing the attention of the visitors as they can see a lot of visual content. You can use an Instagram plugin on your site, which will enable the visitors to see the latest posts from Instagram on your website itself.
Why you should promote Instagram through the WordPress website
Apart from increasing the number of followers that you have, an Instagram plugin can play an important role in promoting the brand, the products, and the business in different effective ways. Most of the content that you have posted on Instagram resembles real-life photos, which you can showcase through an Instagram plugin on your WordPress website. All the real-life photos allow you to connect with both your present as well as target customers in a convenient manner. It is crucial that businesses connect with their customers on a personal level so that these customers remain associated with them for a long time. Moreover, it helps in building a loyal customer base, which, in turn, will bring more customers to the brand.
When you use your Instagram feed for showcasing photos, you are actually involving your customers to promote the brand without actually paying any money. Additionally, it is the best way of telling stories, as well as revealing what is going on behind the scenes other than serious business. The only thing that you are required to do is look for an Instagram plugin that is compatible with WordPress, which allows you to integrate the Instagram account with the website. You need to know that no special themes are available that will promote Instagram, but themes are available that are known to support Instagram. These themes come along with widgets and features that will help to promote the Instagram content.
Listed below are five important tips that you should take care of when you are hunting for the perfect Instagram WordPress theme.
Reposting to Instagram
It's advantageous if you are capable of republishing the blog posts automatically to your Instagram account without manually uploading pictures with the help of the Instagram application. A number of plugins like the Instagram Auto Poster will permit you to publish the blog posts to the Instagram account, provided you have scheduled it accordingly.
When you are looking for new themes, make sure that you check if the theme that you have selected includes these kinds of plugins or supports automatic posting.
A photo gallery that is beautiful and bold
If your Instagram account is the primary marketing channel that you use, it is obvious that you require an image gallery that is beautiful. For that, you will need big and bold images for showcasing the content from the Instagram profile on the WordPress site. Try to find a theme, which comes along with an amazing photo gallery and a neat layout.
Ensure that the theme that you have selected gives you enough options for showcasing the Instagram photos, like carousels and image sliders. You can use plugins like the Instagram Feed for adding images to the WordPress site.
Looking for Instagram widgets
There is no need of buying plugins to add the Instagram feed to the WordPress website, provided you have found out the perfect theme. Certain WordPress themes already have integrations with various Instagram widgets, which allow you to add the Instagram feed to the footer area of your website or the sidebar.
One such theme is Highfill, which can support both the footer as well as the sidebar widgets. Keep in mind that all the themes do not have the widgets in their design. Check if the theme that you have selected has Instagram widgets before you make your purchase. If you are looking for professional assistance, you can visit https://gramblast.com.
Minimalist layout for highlighting photography
Along with the Instagram visits and integrations, it is crucial that you ensure that the WordPress theme that you have selected has a minimal and neat layout, which focuses on the photos. You can try the Daze theme, as it comes with Instagram widgets along with a minimalist layout, which is extremely beautiful. Minimalist layouts help in highlighting the content on your website along with the photos.
Using WordPress plugins
If you are not interested in spending a lot of money on purchasing a new theme, there is no need to worry. You can integrate Instagram with your WordPress site with the theme that you already have. The only thing that you require is a WordPress plugin. Plugins like Instagram Journal will enable you to integrate the Instagram account easily with the WordPress website, thereby permitting you to showcase the Instagram photos, hashtag feeds, account feed, and much more in different ways that include sliders, galleries, collage, carousels, and more. This is one of the most cost-efficient and easy ways of getting the WordPress theme that you already have to show your Instagram feed.
Conclusion
There are a number of ways by which you can make use of Instagram for promoting the business that you have just started. With WordPress, it is even easier. You only have to change the theme that you are using or make use of a plugin.