Most businesses fall into either of these categories. (1) They know the advantages of having a website and yet they do not have time to create one. (2) They already have a site, but do not know how to operate it to get the maximum benefits. If you fall in either of the two categories, then having a WordPress platform is the only answer to your problem. In this post, we will be exploring some of the advantages of choosing WordPress for your business website.
WordPress is easy to access and manage
WordPress is not only easy to manage, but setup and updates are also a breeze. Additionally, there is no need to know about the technical parts of the internet or HTML codes to access and use WordPress. All you need is an internet connection along with a browser to frame your site.
If you are reading this article it means that you have an interest in knowing more about WordPress. For starters, you can just go to WordPress.com and then signup to make an account. It will not cost you a single penny. You essentially can get started with your online site in less than 2 minutes. However, if you want you can pay a nominal amount to host your domain name.
WordPress.com can be said as the best starting point for all businesses. When you are ready to customize your site, then you can head over to the starter site for web hosting.
WordPress is perfect for blogging
WordPress is not only the perfect platform for your site, but also for blogging as well. There is no doubt that WordPress initially started as a blogging site, but that was ages ago. Then, over time it evolved into the web content management system it is today. And as of today, it is known for being a full-featured CMS platform. You can use this platform to manage not only your blog but also your entire site. In fact, if you only want to manage your blog, you can do that too!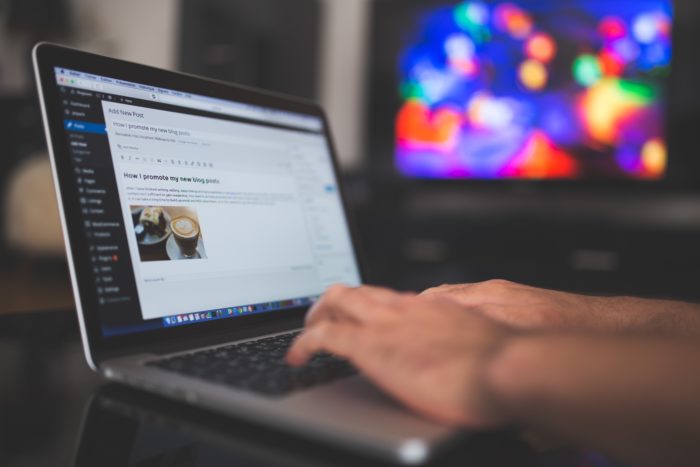 WordPress is an open-source platform
WordPress is known for being an open-source platform, with no commercial limitations or restrictions. Unlike other website building platforms, there is no charge for using the free WordPress platform. Thus, you can use the software anywhere and any way you want to. As compared to commercial alternatives, WordPress costs quite less and offers a lot of benefits as well.
WordPress works on mobile devices
WordPress also runs perfectly well on mobile devices. If you constantly assume that your customers always visit your website from a laptop or desktop, then you are wrong. Today, pretty much everyone has a smartphone in their hands, which they use to browse various websites. If you look at the visiting statistics of your site, you will be amazed to see the number of users who visit your site using mobile versions of a website as compared to users who prefer to visit through desktop versions. The usage of mobile website versions is just exploding, and if your site is not compatible with a tablet or smartphone, then you could lose a good amount of traffic per month. No one wants to browse a site on a mobile device that fails to run smoothly and this will cause viewers to move on to their next best options.
If you have a debt consolidation service, then obviously you need to ensure that you go for an online promotion service as well. For this, having your company website is essential. Again, for a debt consolidation website, you should have a responsive mobile website as well. Just having a regular site will fail to grab the required visitors.  As we have already mentioned above, today many users prefer devices other than small laptops and desktop computers to visit websites. So, making your debt consolidation website accessible on a mobile phone will help you to get the desired traffic.
Refined and improved WordPress version
WordPress has now taken over the market for more than ten years and with every passing day it has been refined, enhanced and tested to keep the position it has today. In fact, during the overall process of updating, it has naturally evolved into a world-class web publishing system. With the use of this platform, you can get complete control of your site. And as a successful business owner, this can be one of the ultimate reasons for using WordPress.
WordPress has a user-friendly interface
WordPress is quite popular today, and with the ease of use and user-friendly interface, it has become the choice for professionals as well. With its quality themes as well as the plugins offered, WordPress has become the most interesting and useful web publishing system in the world. As the statistics show, WordPress powered sites account for around 27 percent of the overall internet users.
WordPress has free plugins
WordPress plugins can add highly sophisticated features to your site without the need of hiring a coder. Even if you need some additional functionality to your website, there is a plugin for that too. This platform is designed for extension and this is what programmers across the globe prefer to do. The core system gets additional functionality with these astonishing WordPress plugins. So, it does not matter at all whether you need a full-featured e-commerce system or a plain simple contact form, you can find the desired plugin for all your business requirements.
Business purpose site
If you are planning to develop a debt consolidation business website, then you can go for the professional WordPress theme that can provide you with a classy website which can attract visitors at a glance. You can check out debt consolidation reviews of various competitor sites to have a clear understanding of the theme and plugin you should opt for.
We have discussed only a few of the benefits of the WordPress platform, but there are many more advantages. So, if you have not started using this platform yet, then try it today and reap the benefits!
Author Bio: Kelly Wilson is an experienced and skilled Business Consultant and Financial advisor in the USA.  She helps clients both personal and professional in long-term wealth building plans. During her spare time, she loves to write on Business, Finance, Marketing, and Social Media. She loves to share her knowledge and expert tips with her readers.