Beanstalk Web Solutions a Webster Groves based web design and internet marketing company announced the launch of a new, redesigned version of its website, https://beanstalkwebsolutions.com.
Key features of the site include a cleaner and more attractive design, a more engaging user experience, and the ability to view sample WordPress themes directly through the website.
"We are excited to be able to offer the ability to view sample WordPress themes through our website. This feature allows users to get an idea of what their site could look like before we even start working on it." said Casey Messmer, Internet Marketing Manager. "As a company that designs websites, we want to offer as many paths to the client as possible."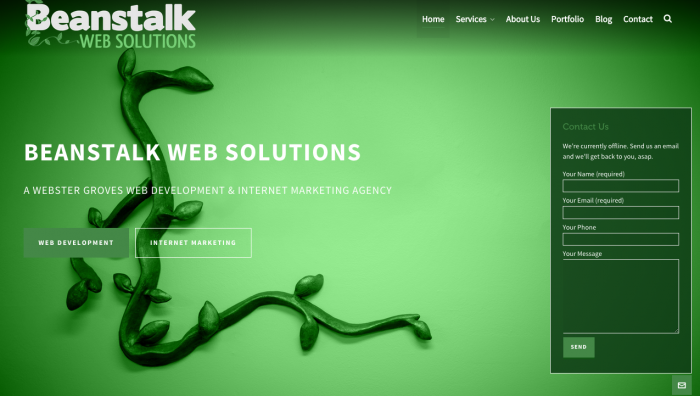 The site's refreshed and simplified look, combined with enhanced content, improved search functionality, and optimization for mobile devices allows users to better interact with Beanstalk Web Solutions.
This includes the ability to contact Beanstalk Web Solutions directly through their contact feature on their website homepage. Changes to the Beanstalk Web Solutions appearance and design will be apparent upon visiting for anyone familiar with the website. The company has significantly modernized this user portal to accommodate a growing customer-base, expanding as the company continues to branch out into new areas.