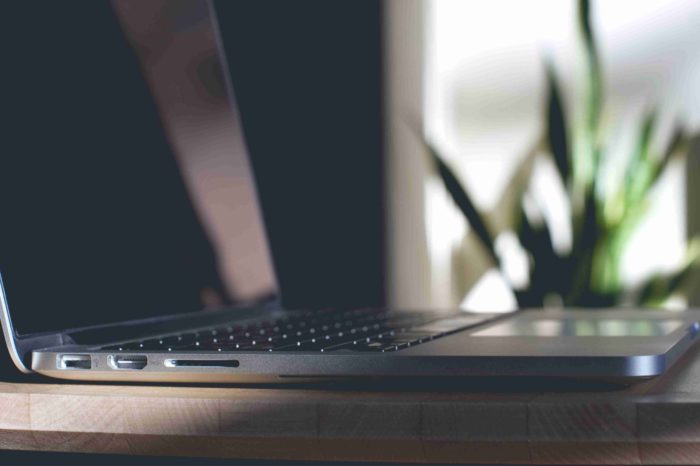 Regardless of your business' scale or industry, marketing automation can be highly beneficial. According to Small Biz Genius, 65% of businesses indicate that generating traffic and leads is their biggest challenge, with 53% of marketers stating that half or more of their budget goes toward lead generation. This inevitably leads to higher costs for both marketing and sales teams regardless of how well they perform. 
A similar study done by Finances Online shows that 71% of customers expect businesses to reach out to them early in the purchase consideration phase, with 57% of them choosing brands based on Customer Experience (CX) features provided alongside the product or service they bought regardless. Both outreach and nurturing ensure that your business is profitable and self-sustaining in the long run. Marketing and sales automation activities can turn things around for your brand and boost your ROI increases going forward.
Higher Quality Content Creation Output
Whether you operate as a cloud-based service business or an e-commerce platform, the content you produce and showcase with your brand's name on it will speak volumes of your business' etiquette. Automating your marketing outreach and sales departments will ensure that your content creators have more time on their hands. 
This will allow them to create the content of higher quality based on more detailed research, audience targeting, SEO and other factors that will add up to your content's performance once it's published. Tools such as Trust My Paper and Evernote can also be utilized to ensure that your content is well-formatted and free of proofreading and/or grammar errors. Higher quality content marketing posts will be shared more, have lasting value and ensure that you convert more viewers into quality leads as a result of more time and resources allocated to the content creation phase.
Reduced Cost Per Lead
Marketing automation reduces your Cost Per Lead (CPL) and maximizes your revenue with all content you publish. According to Social Media Today, 47% of businesses stated that growth of sales revenue is the reason behind their increased focus on marketing automation, with 74% stating that the time they save by automating outreach processes is the largest benefit of automation. By introducing marketing automation into your business, you will effectively ensure that more viewers convert into customers going forward. 
Michael Brook, Head of Marketing Department at Studicus spoke on the matter recently: "Ideally, you want your marketing and sales departments to be sustainable and bring in more value than their initial cost. That way, your profit margin will increase with each quarter and you will be able to allocate newly-acquired resources into further refinement of marketing and sales, increased pays, PPC, etc. – therein is the true value of outreach automation."
Higher Quality Lead Nurturing
Lead nurturing ensures that your business is profitable in the long run. Once you have successfully converted leads into recurring customers,  make sure they stay loyal to your brand. This can be done in a variety of ways. Email marketing with special offers, dedicated 24/7 customer support, and incentives for repeat purchases are a few. 
Platforms such as Grab My Essay and Hemingway can be used to create email content, chatbot dialogue or even your FAQ page should you determine it necessary for your particular product portfolio. Both of these elements play into marketing and sales automation in their own right. Ensure they are automated and readily available for outreach to existing customers to nurture their loyalty toward your brand.
Marketing and Sales Collaboration
Lastly, marketing automation will effectively ensure that marketing and sales departments collaborate on common tasks and goals. Cross-department collaboration can be highly advantageous for a plethora of reasons. These include team morale, productivity, insight into future campaigns, better lead nurturing activities, etc. 
Customers will start to perceive your brand's image as a cohesive whole. This can lead to further ROI increase opportunities through the introduction of referral links, exclusive discounts and other conversion incentives in your digital marketing campaign, ideated by the sales department. Start thinking of these two elements as facets of the same coin. You will have a much easier time discovering new ways to utilize their potential in automated customer outreach.
The Essence of Profitability (Conclusion)
Marketing automation and sales activities will ensure that profits rise while costs go down over time. This is especially true for businesses with an international audience. For these businesses, manual servicing and outreach would require extraordinary feats of organization and availability around the clock. 
Now we have a clearer idea of why marketing automation is key for ROI and continuous business growth. It's time for you to find creative and brand-related ways to utilize its functionality. Don't simply rely on scheduled emails or social media posts and call it a day – find ways to intrigue your followers and existing leads with unique content ideas and they will very likely return the favor and purchase your products and services.
Bio: Angela Baker is a self-driven specialist who is currently working as a freelance writer at writing services such as Pick the Writer and is trying to improve herself and her blogging career. She is always seeking to discover new ways for personal and professional growth. That's why Angela develops and improves her skills throughout the writing process to help to inspire people. Also, she writes for LiveInspiredMagazine, rounding out her professional writing career.