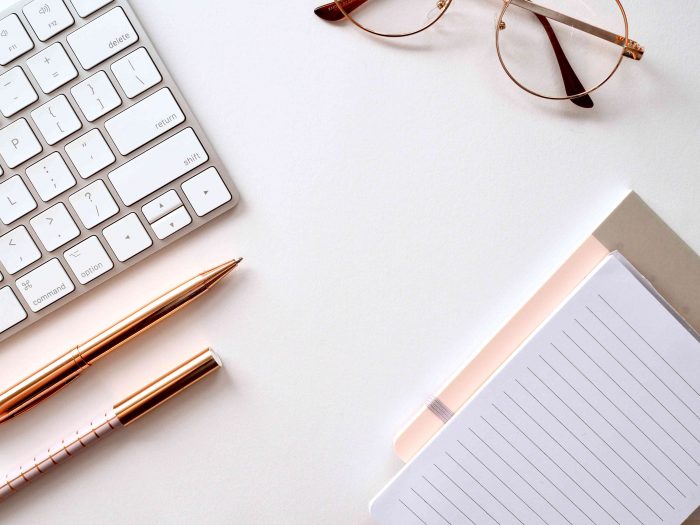 Workflow automation is one of the most detailed processes of technology. A healthy business relies on a significant number of tasks, such as the execution of files, charts, data lists. Under the automatic procedure of workflow, a definite link exists between humans and machines. That path enables the successful completion of projects and tasks. It facilitates the achievement of undertakings and assignments on time and with full provision. 
Importance of Workflow Automation 
Workflow management adds in more grace and organization to a particular task. If any job undergoes the process of completion in a perfect way, then there will be more chances of its success.  It is why the precision and accuracy of a specific job is essential. It becomes even more critical at the enterprise level. Automation in workflow ensures a high level of skill in a particular segment of missions or big projects. It is because, under this process, a specific task passes through various levels of data checks and technical corrections. At each level, its perfection increases to a certain extent. In the end, the users will receive an ideal and flawless copy of a project. 
The following is a list of significant benefits that can be received with automation software:
Error-Free, High-Quality Work
Humans can perform great work. But they are not machines, and during the execution of tasks, they can and will commit mistakes.  Management of finances, accountancy, HR related work, sales arena, and digital marketing are crucial areas that are prone to errors. 
Mistakes are impending even if the employee is smart and qualified.  Certain tasks are quite tricky and complicated, and that is why blunders are unavoidable. Now, what is the solution? How to get rid of these specific errors? Well, the answer to all these queries is the installment of automation tools and software. They will guarantee perfectly executed work for a variety of tasks. 
Automatic devices also play a prudent role in managing customers and clients. They streamline communication with customers. When there occurs smooth contact with users, then the company receives a high number of satisfied customers.  Happy consumers stick with the services for longer terms. Manage your customers and collaborate with clients in an adequate style. It will bolster the business and grow in the best manner.  
Increases the Credibility of Your Business
Manual tasks are not useful to a certain extent. They might comprise a good number of errors and other negligence. These factors boost the vitality of workflow to higher strides. If you want your business to stand out in the market arena, then consider the criteria of workflow mechanization.  
Make sure that you incorporate the most excellent prospects of workflow automation. It will help you to yield the most promising results. These automatic gimmicks will make your projects pass through numerous computerized checks. It will enhance your content quality.  There is a specific set of inspections and appraisals. At every stage, your work will introduce new modifications and updates. At the end of the process, you will receive an excellent copy of the work. 
These parameters and perfect practices will add more accountability to your business portfolio. Your brand will gain more recognition as the most credible one. It will also help you to shatter the chronicles of competition. Be the best one in the entire market just by using the process of workflow management. 
When you represent your business in the market with no errors and high reasoning, then your credibility will increase.  Magnify your presence in the market avenues and reciprocate the revenues with the amalgamation of automation with your prototype.  Business is a big world of risks and mind games, but you can achieve recognition in it with smart tricks.  Automation procedures will present you with a wealth of credibility and loads of benefits. 
Reduces Investments and Time Involved
Workflow automation solutions hold the massive power to cut the finances and costs which relate to the business procedures. Workflow strategies handle repetitive tasks. Now the handling of repetitive tasks makes the work quite sorted for the employees. Workers don't need to put in extra effort and time to complete repetitive projects. This factor saves time as well as human efforts.  Incorporate automation procedures in business management and cut costs of expensive editors too. Automation software curtails the costly expenses of various software and tools. They are all-in-one and perform a significant number of tasks.  
Automation criteria help the employees in reducing the work time.  They don't need to get into the hustle of performing complicated tasks. All they need to do is focus on creating value in their actual work. It will increase the productivity of projects. Be it employees onboarding, preparing detailed reports, and managing finances and accounts, the automaton has the potential of easing out every aspect.  
The technical aspects have made the work of organizations more sophisticated and organized. Automation outcomes are a live example of the same. They associate us more with the theme of success by making our work executed and error-free.
The detailed analysis of marketing tools portrays the wealth which automation solutions acquire. 
In-depth Guide on How to Execute the Criteria of Workflow Automation
Below are the organized and straightforward steps which you need to follow.  These steps will guide you on how to formulate the best strategies for business workflow automation programs. 
The Steps
First of all, you have to analyze the requirements of your business. If you know the areas that require automation most, then all work will become more organized. Now the question arises: can you introspect your automation needs? Well, this is quite easy to do. You can resort to flowcharts.  The diagrammatic illustrations and flow charts will help you reckon the parts of your projects which need refinement. Thus, this is the first step that is required to accomplish while administrating automation.




The next step you have to do is to

analyze workflow

goals. Set a particular course of objectives that you wish to achieve with the assistance of automation hacks. It is one of the most important steps as it helps you in formulating a working yet solid strategy. State your plans and get the best automation management tools. Business is the game of policies and the right actions. When your developments and ideas are perfect, then you will get the best results.




Next, you must choose appropriate automation software as per your needs. There are certain things which you must keep in mind in mind while buying automation software. Consider your goals and on what projects you want to merge. When you get it by deeming all the essential aspects, then its overall importance will grow to tremendous paces.  




The last step includes assistance to employees about the norms of automation software. If the breadwinners of your business will know the complete usage of software, then they will be able to integrate them smartly. Thus, this step is essential. You must take it into consideration as well.  
Conclusion 
Various workflow solutions exist in the market for you to try. It is not a good idea to neglect the necessity of automation workflow in business projects. Remember that, if you want to excel in the rat race, then you must be accurate. Perfection is the key to excel in any task. If you know that your undertakings are flawless, then no one can stop you from achieving your goal. The marketplace is thriving with the modifications in technology and the emergence of each solution. If you want to seek a top position amidst fierce competition, then make sure you are performing to the best of your capacities. Success is only a step away from you. All you have to do is recognize opportunities and implement them in the right direction.  Integrate the criteria of workflow mechanization and attain perfect levels of proficiency. 
Learn about what is the workflow and how workflow automation can help in increasing work efficiency and business growth.