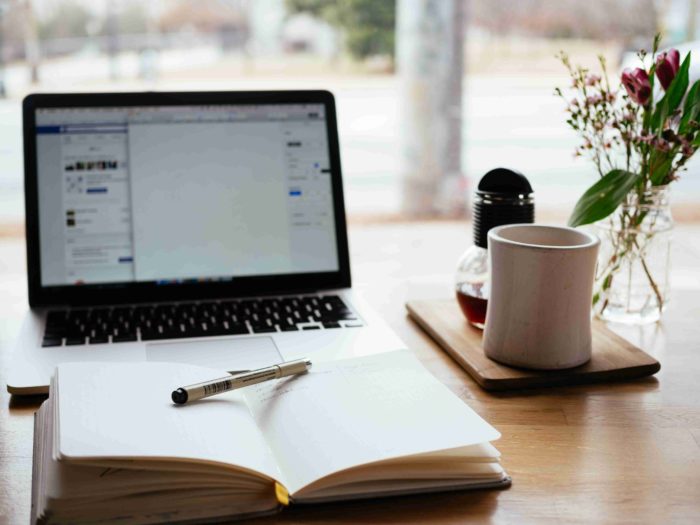 A strong online presence is a must, especially for small businesses. No matter your niche, you need a website, a social media account, and an online advertising budget to reach customers, drive sales, and raise brand awareness. But the one thing companies, big and small, tend to underestimate is user experience. 
Sure, perfection shouldn't stand in the way of getting things done. And yes, finding a team of designers and developers who can build a great website can be difficult. But when it comes to the bottom line, there are absolutely no excuses for a web page that doesn't serve its purpose in a way that's compelling to the user.
Whether you run an online shop, a consulting business, or an accommodation booking service, there is one rule you absolutely need to adhere to: you need to offer a simple and logical path for customers to follow from the moment they arrive at your homepage, to the moment their order is fulfilled.
What defines a good UX?
The ideal website, no matter its purpose, will be the one that requires absolutely no "getting used to" by the customer. This means that every single action you want the visitors to take needs to be intuitive. Not just that, but your website needs to be appealing, too. 
Searching for an article or product should be straightforward. Browsing categories or navigating to a section shouldn't require any extensive effort. And even though the three-click rule may be obsolete, it's still a good guiding principle to try and follow.
Furthermore, you'll want to focus on providing value to visitors. Whether this is through an informative blog section, entertaining images/videos, or well-written product descriptions, all of these types of content largely contribute to the overall effectiveness of your web presence.
Finally, you'll want to develop a website that is fast. This is especially important for attracting smartphone users. Keep in mind that 70% of web traffic comes from mobile devices, with increasing numbers of people doing their shopping online. Optimizing pages to be fast and responsive should be your first priority, and if there's only one thing you can do to improve UX, this is it.
Why UX is so important for small businesses
The thing about large companies and famous brands is that they have a strong (and loyal) following, even if their online presence isn't up to current standards. But small businesses need to stand out (and hustle) to survive. Unfortunately, this is becoming increasingly difficult and expensive to achieve.
Marketing alone is not enough to drive sales or store visits anymore. Long gone are the days when you could place a Facebook or Instagram ad, and simply wait for customers to start spending money on your website. 
With increasing numbers of businesses advertising online (and spending larger sums of money doing so), you need to make sure your click-through rates are actually justifying your advertising costs. Otherwise, you're pouring money down the drain.
Furthermore, those who are in the process of (or considering) expansion and product development may find that their website UX plays an important role in securing funding. Not only will potential backers be looking at your services and products, but even more, great user experience can significantly contribute to your eligibility for a traditional or alternative loan. After all, it is an excellent indicator of whether potential buyers will choose to spend money with you.
Defining your customers' needs
There are two simple ways to find out what areas of your website you should be improving.
The first is to put yourself in your customers' shoes and consider their expectations.

To do this, you'll need to find the answers to some crucial questions such as: 

What is the purpose of their visit

? Are they looking for information? Are they looking to purchase a product? 

How easy or difficult is it for them to find what they're after? 

If there is a checkout process, how many steps does it take? 

What advantages does your website offer over those of your competitors? 

What are its weak points?

If possible, consider conducting a survey among existing customers regarding their experience of your web pages. Even though certain actions/functions are logical to you, they may not always be the best possible solution. Work with a UX designer who can take existing problems and offer efficient solutions you can implement.

 Secondly, you will want to follow relevant trends.

For example, according to the

latest research by Google

, 75% of smartphone users expect immediate information when they perform a search. This makes it pretty clear that immediacy is what you should be aiming for.





Similarly, you can seek out advice by reputable resources regarding

best practices

for tools such as pop-ups and CTA buttons. Paying attention to both large and small things is sure to increase customer satisfaction. And that's how you will create a more loyal following who will return time and again, knowing that they'll be able to find without frustration whatever they're looking for on your site. 
Delivering what users want
Once you have a clear idea of what it is you're doing wrong, as well as knowing what you've been doing right all along, it's time to roll up your sleeves and get to work on creating the best possible web presentation of your business. 
Ditching practices that are spammy or simply obsolete will have a tremendous effect on your success.
But nonetheless, it's important to remember that the most successful web page is the one that's constantly improving. To achieve the best possible results, make sure you're keeping an eye on your analytics, bounce rates, and click-through rates, so that you always have a clear idea of what to do next. 
After all, you want your web presence to be a reflection of your business. Put in a continuous effort to ensure the message you send is that of being trustworthy, efficient, and in step with the times.