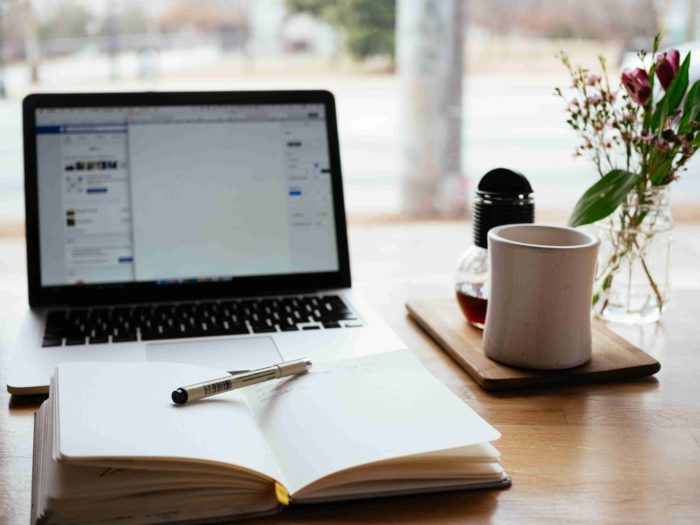 Before the rise of the internet, if you wanted to visit a dentist, you mostly considered recommendations from friends and family. Now, times have changed. In this digitally-fed world, if you want to visit a dentist, you will search for the ones near you and read through the comments posted by patients for first-hand customer experience. 
'Loved the doctor and the setting. Totally recommend' rated 5 stars 
'I have visited a lot of dentists, but, by far, this is the best one' rated 4 stars
'Horrible service. God, save the patients' rated 1 star 
With so many websites like Google My Business, Facebook, and Yelp available for reading customer reviews, brands and businesses are no longer referenced by just physical brick and mortar styles. They are an open book for every customer to read. 
With so much importance given to the online stratum of businesses, online brand management becomes a rather mandatory task. 
Online brand management refers to the controlling and influencing of an enterprise's reputation in media landscapes and online social networks. 
Why is online brand management important?
In this digital world, websites are no longer static brochures for enterprises. Establishing a reputed social media imprint is very crucial for businesses. Furthermore, companies nowadays, are allocating more resources to online reputation management, to maintain a healthy brand image. 
According to a survey, more than 54% of digital marketers believe ORM to be a very necessary tool for a company's success. But why?
Customers watch each other's back
Shopping used to be an intimate affair, where people were accompanied by friends who decided whether the dress is worth a buy or not. These friends offered an unbiased recommendation about dresses and their opinions mattered. 
The same happens in online shopping, the only difference, instead of physical friends, you have online reviews serving as your recommendations. 
Customers believe everything other customers say. That is why a customer review is a very powerful tool. Nothing posted about your brand online fades away, it stays on like a billboard spotlight and decides how well the customer pool reacts to it. 
Online reputation matters for targeting new customers
So, you are wearing this top and your friends find it cute. They ask you where you got it from, and then you start talking about this amazing shop with a spectacular collection. 
Well, online customer engagement is similar, with reviews and comments attracting other customers to initiate their first buy with a brand. A lot of customer pool depends on how well a brand's services are applauded on online platforms. 
Bad reviews are the stepping stones to improvements
Analyzing what customers are saying about your products can tell you everything about their expectations. It is normal to make mistakes, but if you can take up from those bad reviews and mold your products into something that grabs customers' attention and lets them post positive reviews about it, then that will define your success.
Catching the sight of investors
If you're a company that has plans to grow in the future and look out for investors, the first thing you need to start working on is your online presence in the market. No investor wants to gamble their money on a brand that has a negative brand perception. 
How can you manage your brand's online reputation?
Right from automated tools to tips and strategies, online reputation management is a no brainer, thanks to the resources available to study them. 
But how will you do it?
See what your customers are saying about your brand
With tools like Google Alerts, Buzzsumo, Reputology, Mention, YouScan, Similar Web, Buffer, and SentiOne, it is easy to manage and analyze your online reputation on various social channels. While answering a negative review posted by a customer, you must stay polite and answer every query professionally. Many experts advise businesses to talk with unsatisfied customers through private messaging, but taking it away from the public eye will only complicate the matter. Try to handle the situation publicly, so that other customers can see how well you respond to bad reviews and comments. 
Update the website with your contact information and social links
Just like you would've invested time in your physical store, a website also needs to be updated. Even more important, add all your social links on the website, so that people can use such mediums to pen down their review about your brand. Furthermore, add your physical address and the contact number to the website, so that people can locate your storefront. 
Negative comments are of pivotal importance
While positive comments can earn an amazing image for your brand, not everything posted about your brand is going to be all sugary and sweet. Some customers might not like your services at all, even advise other customers to never buy products from you. 
As a brand, it is not professional to remove such negative comments. If you do so, customers will suspect your brand with unauthentic products and deceitful professionalism. 
You can ask for consumers to post positive reviews in return for discounts, incentives, coupons, etc. 
Have an online community
Acquiring an online community helps you to maintain a positive and professional profile. In the long run, a community showcases your products and lets people see what revolution your brand has launched. 
Be transparent
This business commandment is not an easy thing for a brand to execute but is highly beneficial once embraced. As a brand, you should be open to criticism in the form of feedback, reviews, comments, etc.
In the end 
The digital platforms are an open communication channel for customers.
The road to customer engagement is easy. You sell your product to a consumer. Consumers recommend it to other consumers. Digital relationships flourish. Consumers are added to the existing pool. 
Harness the power of digital word of mouth, build connections, and foster a positive customer experience.