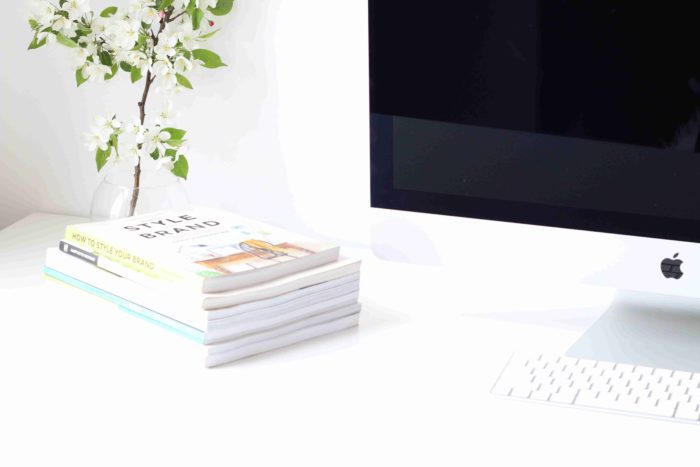 In today's world, launching a website is a must for every business. Statistics show that the thirty-percent of consumers will not take a business seriously if they do not have a modern website design.
However, there are requirements that every modern website needs to function. Some of these elements will increase revenue for your business because, according to research by Stanford, forty-six percent of consumers decided to trust and patronize a company based on the website design and layout.
When designing a website, there are so many choices to make. There are plenty of ways to modernize your site. Therefore, you must determine what's essential for your website, emphasizing design, functionality, and content.
So, to help you focus on what is vital, we have created simple checklist requirements for the modern website.
A Simple Checklist Requirements for Modern Website Design
Ensure Quality Content
As a rule, your website's content must be original, relevant, engaging, and error-free. But, this is a shortcoming of many marketers and business owners. They place too much emphasis on search engine optimization as opposed to quality content that users will find helpful.
The focus of your website's content should be about what makes the service or product your company/business offer valuable and helpful. Your content should be original and well thought out. 
However, if you think your business does not have the resources to optimize its website's content internally, you can easily outsource to professional writers and use reviews from Writing Judge, Pick The Writer, and so on to find excellent writers.
Make The Design Adaptive Across All Devices
Modern website design must be adaptive across all devices. This is because people have several devices for their various needs. Your website must be optimized for mobile phones, tablets, and PCs.
To ensure that your website is optimized correctly, you must test it on all the essential devices, especially mobile phones, because sixty-two percent of consumers have used their mobile phones to make a purchase in the last six months.
Make Website Secure
Keeping your website secure is very important. This is done by keeping your website up to date and implementing secure practices that safeguard your website. Such safe practices include:
Using an HTTPS encryption

Installing an SSL (Secure Sockets Layer) certificate 

Hiding your admin folders

Creating secure passwords 
Double-check Contact and Feedback Forms
Two very crucial things you should never skip on are the email and contact number. You should ensure to avoid any typographical errors. And always add your country code on the call number (e.g., +123-456-XXXX), because you may have international callers. Also, add "mailto" and "callto" tags, so that visitors can mail or call straight from your website.
If your business requires a feedback form, make it simple and easy. The less information there is, the better because loaded forms are tiring.
On the form, add some helpful tips under or inside each row. These tips specify what format to fill in the required information. Also, include a message that tells users what will happen after they fill and submit the form. And then, test-run the form to see whether it works fine.
Include Meta Tags On The Website
Meta tags are the title and description on a website. They help users know what your site is all about during search results. They also help increase page rank on Google.
Below, we will give a brief explanation of the significant Meta tags your website must-have.
Meta Title: is the unique page name or site name format, e.g., Health care – Wikipedia. It must contain keywords that are relevant to the website content. It's always best to use the website name (up to 70 symbols).

Meta Description: is a short overview that gives the user an insight into the website content. It is the short text that follows the title. The description must contain relevant keywords and a call-to-action. It must also have a character limit of 140 to 170 symbols.

H1: is the title tag used only once for every page. It represents the content heading and contains unique keywords relevant to the content.

H2: is a title tag too. But it's used to break and structure the content into subheadings. You can use this tag several times on a page.

Alt Tags: are the names you give images in the content. These tags are visible on google. It tells visitors the kind of images you have on your website. The alt tags also help make your media visible on Google images.
Note: Always double-check your tags before putting them on your website. This is because, once Google indexes incorrect Meta tags, it may take some time to re-index them.
Use Hamburger Menus
Most websites for businesses always have a long list of options for users. These options can take the web visitor straight to where they need to be. However, long option menus can take up so much screen space, making the page look cluttered. However, the Hamburger menu gives the page a different and clean look.
The Hamburger is the hidden menu we see on modern websites. It is called "Hamburger" because of its signature "three strokes." These strokes look like a neat stack of hamburgers. And you can find them even on Google Chrome.
Using the hamburger menu for your website removes distractions and amplifies user experience. This helps visitors get the information they need in time and take the desired action.
Add Social Media Buttons
Adding buttons of your social media pages to your website is a great idea. This is because it makes it easy for users to access more of your business and see how other consumers engage with your business. It is the fastest method of promoting your business handles without spending a dime.
Also, this gesture makes your website visitors trust you because you have a presence everywhere. 
Conclusion
With the above checklist, business owners and marketers can now launch their websites with ease. And when it's done right, the site will help improve the image of your business, causing its growth. The above checklist is not an exhaustive one. So feel free to add other website essentials specific to your niche market when considering modern website design.
Based in Chicago, Ava T. Jones is best known for her contributions to translation and writing. She is currently working as a contributor at PickTheWriter and as a freelance writer at WritingJudge. She entered the writing world to explore her passion for contrastive linguistics, adaptation, and lexicography. Ava also enjoys skiing, social media management, and vegan parties.