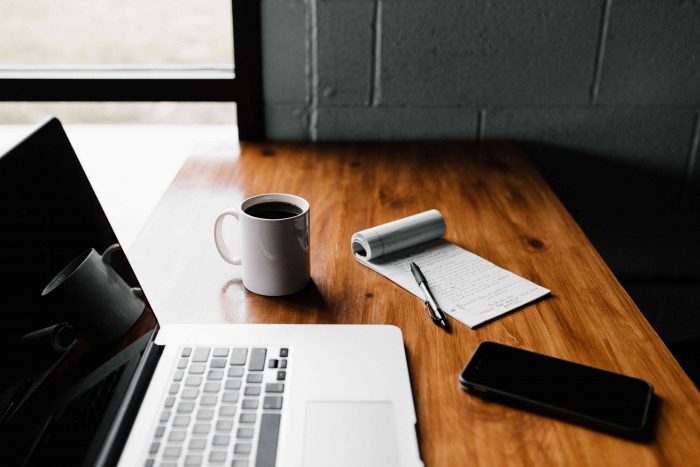 Making money isn't cheap. Any small business owner knows that staying afloat requires some marketing agency investments. You're probably already handling expenses like office rent, marketing materials, prototypes, or software licenses.
Spending money on marketing agency investments can help your business grow and prevent disaster down the line. Companies sometimes overlook these six marketing agency investments. Still, they're some of the most valuable expenses your organization can add to its budget:
1. Marketing Platforms and Software
The sum of marketing information your company collects — from web analytics to survey data — can be hard to manage manually. A digital marketing platform will help you organize and analyze all the customer data you gather. 
With the insights these platforms can uncover, you can seriously improve your marketing campaigns. Analysis and marketing automation can help you personalize promotional materials and improve ad targeting.
They can also help you nurture leads and stay on top of customers who are likely to convert.
2. Remote Collaboration Tech
Your employees aren't always going to be in the office. They may be working from home or out of state, meeting with clients. While you can communicate with methods like text messages and phone calls, they may not do the job. Communication records won't be readily available. It can also be hard to coordinate more than a couple of employees with these methods. This issue is especially true if a large portion of your team isn't in the office.
You may also struggle to get these workers the files and tools they need to stay productive. 
Remote collaboration tech can be a major boon for businesses with employees on the go. Messaging platforms allow team members to organize their communications in one, easy-to-access location. As they collaborate, they'll also naturally generate chat logs. You and your team can pass these on to supervisors or clients who need a quick update.
With cloud-based file sharing, you and your employees can access files and collaborate no matter where you are — so long as there's Wi-Fi. 
3. Computer Hardware
Every year, computer hardware gets a little more powerful. Most digital tools and platforms take advantage of this. Every so often, they'll upgrade their performance and become a bit more demanding. 
If you want to take full advantage of the latest software, you'll need to upgrade your computer hardware.
There are also some other benefits of upgrading. New solid-state drives (SSDs) are more reliable than traditional hard disk drives (HDDs) and are typically quicker to load files. Upgrading your drive can reduce the risk of losing locally stored data to hard drive failure. New SSDs may also help your computers boot a little faster in the morning.
If you've ever wanted to experiment with artificial intelligence (AI) or machine learning, you may need a significant upgrade to processing power. 
Because computer hardware is so interdependent, one upgrade may lead to another. For example, you might need to upgrade your power supply to handle a more powerful graphics processing unit (GPU) or central processing unit (CPU). Fortunately, just about any upgrade to your hardware will provide you with more options.
4. Cloud Computing Resources
Unsurprisingly, cloud computing offers some real benefits for tech-driven companies. Cloud storage can be great for distributed teams that need to share files.
Another major advantage is scalability. With the cloud, you'll have instant access to any resources you need. If you want to expand storage or run more software, you can allot extra storage or processing power with the click of a button. 
This can also help you cut back on costs. With cloud computing, you'll only pay for the resources you use.
5. Legal and Accounting Services
Legal services will help you manage contracts, licenses, and lawsuits. Often, they'll help you handle costs you may not have seen coming. For example, some states require licenses or permits if you want to put up signs. Running your business plan by your legal counsel will help you catch potential licensing or permit costs like these. With better information, your business can be ready to handle these expenses.
While you may be tempted to balance the books on your own, accountants are invaluable for small businesses. They'll help you identify areas where you can decrease operating costs and make more money. Your accountant will also be extremely valuable during tax season. During this time, they'll pick out applicable deductions and manage paperwork.
Unless you enjoy filing your business's taxes, an accountant is an excellent investment. They can reclaim a lot of your time, and probably some of your money, too.
6. Insurance
About 75% of businesses in the U.S. are under-insured by 40%. They don't necessarily have the insurance they need to cover damages in the event of a human or natural disaster.
Many small and medium businesses often skip out on some insurance policies. It can feel hard to justify a recurring expense with no guarantee of ROI, but the costs for skimping on coverage can be steep. Cyber attacks are becoming more common every year. If you live in a region prone to natural disasters — like anywhere near the coast — you may be at serious risk.
Work with your accounting and legal team to identify the types of insurance you need most. You may find the right plan is a lot cheaper than expected. You might also be able to take advantage of emerging forms of insurance. If you store a lot of customer data, for example, data breach or cybersecurity insurance could be helpful.
Marketing Agency Investments Can Save Money Later
These investments will cost you, but they can save your business some serious trouble. Insurance and legal advice won't pay off right away, but they can prevent some significant expenses.
You don't need to make all these investments at the same time. You can slowly fold these expenses into your business's budget. If you want to adopt a lot of new tech, phase it in. This will ensure that your team can adjust to new workflows. Some investments are also more pressing — you may want to find insurance and accounting, for example, sooner than others. Always gauge your investments in order of priority.
Lexie is a web designer and digital nomad. She loves hanging out at flea markets and taking her goldendoodle on hikes. Follow her on Twitter @lexieludesigner and check out her design blog, Design Roast.