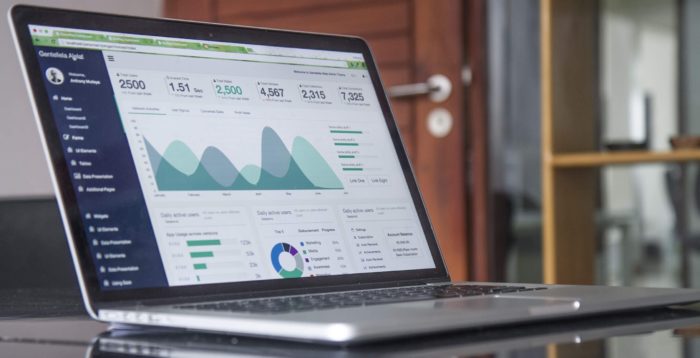 Should you use pay-per-click (PPC) or just content marketing to boost your high-quality content?
The question of which option to use has divided opinion among experts in both fields. While each of them has its pros and cons, they can certainly complement one another.
For example, content marketing is more of a long-term strategy, while PPC can be expensive but can generate results within the shortest timeframe.
If you've ever wanted to learn how these methods complement each other, you're in luck.
That's because this article will reveal to you 5 proven ways PPC and high-quality content can complement each other.
PPC is the fastest way to get traffic to your content
Without having a pre-established audience, it is nearly impossible to have lots of eyeballs on your content. This is particularly true when you consider the fact that up to 4 million blog posts are published on a daily basis.
However, by using PPC ads to drive traffic to your website's content, you can be sure of some exposure to your brand and perhaps, some revenue.
More importantly, you will be driving targeted traffic to your brand. You are accomplishing two goals with one action. PPC will drive visitors to your website, but it is the content that retains them on your website.
The two most effective ways to obtain useful insights from your audience and expose your brand to them at the same time is by using google ads and Facebook ads.
In addition, you can distinguish your brand from other advertisers through more detailed content.
The goal is to ensure that each time you appear in the search results, your brand's content will always appear on top.
PPC is an opportunity to perform highly targeted keyword research
PPC allows you to determine the keywords that generate the most traffic and the highest revenue. Hence, you can use this data to create your content. You create your content around keywords that are proven to generate visitor's interest and the highest revenue.
During your PPC campaigns, you will discover keywords that might be too expensive for you. But you can leverage on these keywords in your content to generate organic traffic and use your PPC budget for the keywords you can afford.
You can focus on less competitive words and phrases in your PPC campaigns because it will be harder for you to rank for the more expensive keywords.
However, if there are long-tail keywords that are improving your site organically, you can maximize engagement for those keywords by leveraging them in your PPC campaigns.
For the best results, do not target the most expensive competitive keywords until you're sure you can earn an ROI on them. Pay for selected keywords only after you've determined their performance.
When you combine PPC and content marketing, they make each other stronger.
Use your storytelling technique to maximize your PPC campaigns
Create a unique landing page experience for your website by leveraging on your storytelling technique. This can turn most of these web visitors to leads and with the right funnel, they can become clients.
When you consider the buyer's journey before he makes a purchase decision, you will discover that quality content on your site is an important tool that can make or mar the purchase decision and it doesn't matter whether the potential buyer got to your site through paid ads or organic traffic.
PPC can improve your search engine ranking position (SERP)
The content that's effective for PPC will also be effective for SEO. If your PPC's ad copy leads to a higher conversion rate, this can influence the content on your web pages, Meta descriptions and title tags.
PPC allows you to aim your marketing to your target audience because you can use the same language, target the same keywords and appeal to the same audience in all your search marketing.
Provide damage control
Unfortunately, at one point or the other someone will have a negative opinion about your business. However, you can use SEO and PPC to provide significant damage control when this happens. You can have a greater input and guide the conversation by controlling the PPC and SEO about your business.
For example, during BP's oil spill in the Gulf, the company had to pay for various PPC adverts related to the keyword "oil spill."
Hence, rather than news reports about the incident itself, the PPC ad displayed content related to the clean-up information.
Through their PPC ads, BP was able to control the negativity surrounding the incident.
Bonus 6: Increase social media visibility
By promoting your high-quality content using Facebook ads, you can use their audience insights to target your ads towards an audience relevant to your brand and even segment your audience.
You can boost your Facebook post by targeting specific audience groups to promote your best performing content.
When you intend to boost your Facebook post with Facebook ads, you can target two audiences:
"your target audience group"

"people who follow your page and their friends"
Build an audience for your content with PPC ads, then, use the "boost post" feature to reach an additional audience who are likely interested in your content.
Apart from Facebook's audience insights, Twitter's tailored audiences can be used to achieve the same purpose.
When you have an established audience, you can boost the engagement with your post by remarketing to your audience.
You can use your most liked content and most shared content to target them but with different ads campaigns.
Conclusion
It is obvious that you can drive more traffic to your website faster and improve your search engine ranking position by combining PPC with your high-quality content.
Most online users rarely understand the difference between organic search results and paid search results. Hence, they will click on either them during their search.
Avoid losing out on leads and possible revenue to your competition by boosting high-quality content with PPC campaigns.
So, start today because the sooner you start, the sooner you can start getting the results you desire (leads and revenue).
Author Bio:
Ayushi Choudhary is a Jr. Content Writer working with Ranking By SEO. In her corporate life, she writes many blogs and articles on SEO, Link building, SMO and many more.