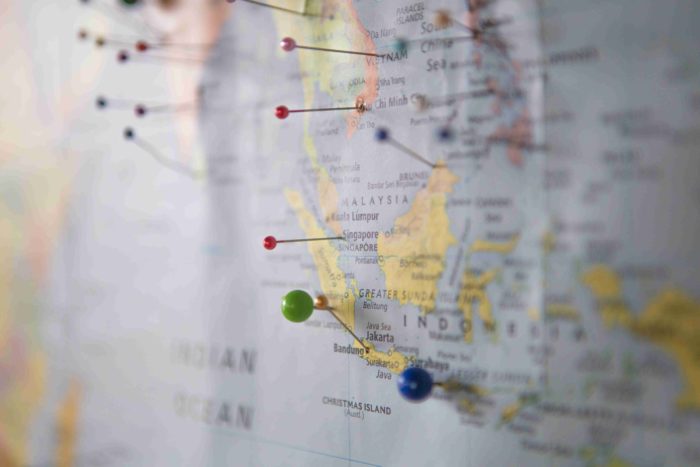 Have you built a successful business in your country and want to take your brand global? That's great. With the help of the new technologies and experience you gained in your field, you can achieve great results globally.
You shouldn't try to apply your current marketing strategy to foreign markets. To draw the local buyers' attention to your brand, you should update your strategy and focus on localization. Here are seven tips that will help you to expand your global marketing strategy and beat the competition.
Enter one new market at a time
Do you want to minimize risks when expanding your business globally? If yes, don't try to launch sales in several countries simultaneously. To achieve success, move slowly but surely – enter one market at a time.
Take your time to adjust your strategy to a local market. Don't rush to make important decisions. It will help you to avoid mistakes and gain higher results in the long run.
Understand the needs of the local audience
Every market is unique. Don't try to apply a one-size-fits-all approach when expanding your marketing strategy globally. 
The strategy that works perfectly in the market X may not work in market Y, and vice versa. For instance, in one country, you can attract buyers by offering 15% off on first order. In another country, you might achieve higher results if you provide free shipping.
To succeed overseas, you should dedicate your time to researching and analyzing local audiences. You should know your customers better to create a special offer that will appeal to them.
Localize your website
When going global, you should localize your website. You should adjust your site and web content in accordance with cultural, political, legal, and other aspects of the local market. You should ensure that your target audience can understand your brand message in the right way and can navigate your website with ease.
Localization will help to boost your SEO efforts, so you will have higher chances to succeed in the local markets. Content localization will help you to reduce the bounce rate, increase the dwell time, and improve conversions. If you do everything right, it's likely that your website will get to the top of Google as well as local search engines like Baidu (popular in China), Yandex (popular in Russia), and Naver (popular in South Korea).
Hire locals
Let's face it. Only the people who belong to a specific culture can translate and localize your message 100% accurately. 
If you live in the United States and want to expand your business to Japan, you should hire not an American who is fluent in Japanese, but an expert from Japan. Why? Because only the native speaker knows how to deliver your brand message in the way you want it to be heard.
Fortunately, we live in an age where it's super easy to hire professionals from abroad. Using freelance platforms and other specialized websites, you can find translation and localization experts from all over the world. So no matter whether you are going to expand your business to Vietnam, Côte d'Ivoire, or Costa Rica, you can hire locals with ease. 
Determine the right mix of local and global
If you lack resources to run fully localized programs across the globe, it's not a big problem. In fact, you don't need to translate and localize content for your product for each and every existing language and culture. You should set priorities and decide where you will go local and where you will go global.
First of all, you should define the markets to focus your efforts on. Let's say your primary goal is to expand your business to Spain and Portugal, and secondary goal – to Argentina and Brazil. If you operate on a budget, you can localize your marketing strategy for European countries first, and for Latin American countries second. 
Since Argentineans speak Spanish and Brazilians speak Portuguese, they will be able to understand your brand message. Once you are ready to focus on Latin America markets and once you have enough resources, you will localize your content specifically for Argentina and Brazil to maximize your efforts. 
Localize social media posts
Nowadays, social media runs the world. So if you want to expand your global marketing strategy, you should localize your social media content. You can do it in a few ways.
The first way is to create different social media accounts for different markets. For instance, if most of your customers come from Germany, the Netherlands, and Poland, you can run three business accounts on Instagram – in Germany, Dutch, and Polish.
The second way is to focus on two markets only. For example, if most of your customers come from Canada and Thailand, you can write two versions of the captions for every post: original text in English plus translated Thai version.
Train your customer service representatives
Not only marketers, content managers, and sales managers should get ready for going global. Customer service representatives also should be trained in advance.
You don't have to force your employees to learn new languages. But you should educate them regarding cultural sensitivity, so they will know how to meet the expectations of the global audience.
Customer service representatives should be aware of cultural mores like Chinese people tend to speak loudly, British people tend to react unemotionally, and Italian people, vice versa, tend to be dramatic. The better you prepare your employees to deal with global customers, the higher the chances your strategy will succeed.
In conclusion
In 2020, you have all the tools and resources necessary to research foreign markets and expand your marketing strategy globally. So use resources wisely, pay attention to details, localize your content step by step, and you will achieve your marketing goals.
And don't hesitate to take into account the tips given. They will help you to boost your global marketing strategy and will pave your way to success.
Marques Coleman is a blog writer at WriteScout and Studyker. He specializes in marketing and copywriting. Moreover, he is an avid traveler and always tries to learn something new.