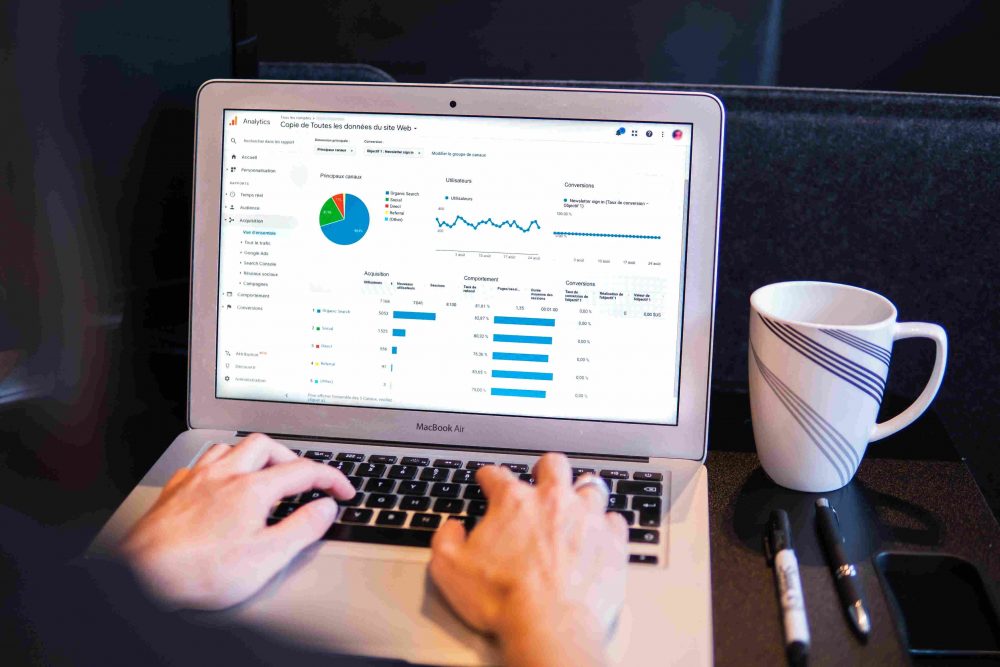 Non-e-commerce websites have the luxury of tracking metrics such as traffic or time on page. But in the world of e-commerce, it all truly boils down to e-commerce conversion rates. 
You may have thousands of visitors per day, but if none of them are actually converting and making a purchase, you're doing something wrong. 
Let's look at six high-reward tactics that can help you improve your e-commerce conversion rates without breaking the bank.
1. Write Compelling Copy and Detailed Product Descriptions 
Selling a product often comes down to explaining to a customer what it is they are actually getting. 
In the world of e-commerce, this means you need to be crystal clear with your product descriptions. The more detail you provide, the easier it will be to understand the benefits and whether a product is actually what a visitor is looking for.
Your copy should speak the language of your customers. If you're selling high-tech products to noobs, tailor your language and don't use terms they might not understand.
Dewalt does this really well – they give you all the specs about their tools and leave you to make an intelligent choice, but the words they use just make you want to buy that powerful saw. 
2. Use High-Quality Images 
The images you use are equally important as your copy – and sometimes, even more so. 
If you can take pictures of the product (original ones, instead of using something you've found online), try to do it from various angles. Make them as high-resolution as possible, too.
However, there is more to your e-commerce website than product imagery. Here's an example: LMNT has an incredibly compelling Ingredients page that compares their product to other popular similar products. The comparison image lets them showcase how they stand out. As they've paired it with some very clear and persuasive copy, the page works incredibly well. 
3. Include Social Proof 
A great way to improve your customers' trust is to utilize some social proof on your website. 
You can provide social proof in the form of reviews, testimonials, banners, or badges. Whatever you choose, sending a signal that you are a legitimate business that is loved by a whole host of others is a great way to inspire more conversions. 
You can also go for user-generated content, sourced from social media or by reaching out to customers via email. Satisfied customers can provide you with some amazing images for the website.
Runners Athletics features some user-generated content from Instagram on their homepage, which shows their product in action. This can give visitors a chance to imagine themselves wearing it and gently persuade them to convert. 
4. Offer Support and Provide Answers 
Chances are, a lot of your potential customers will have a question or two to ask along the way. 
This might be a question about shipping and returns, taxes and delivery times, packaging, and payment methods. You can answer all of these in an FAQ section. This will make the shopping process more transparent and seamless, and you will again be establishing some trust.
On the other hand, you also need to provide a way for your customers to ask questions that have not been answered. For example, these may be questions about a specific product or the best way to use one. For these cases, you should provide a support system – a phone number, email, or chat. Preferably all three.
The more avenues of contact you provide, the better, as different customers prefer different ones. Some like to chat, while others love email. 
Pretty Little Thing has a great FAQ section that makes finding an answer easy, and they also offer support if you need it. 
5. Include Trust Elements 
Let's talk about trust a bit more, shall we?
While social proof is a great way of working up some credibility, you should also try to go a step further. Here's how:
Clearly showcase the payment methods you accept. 

Showcase the brands you have worked with. 

Provide testimonials from satisfied customers. 

Make features like money-back guarantees, warranties, and similar promises clearly visible. 
Gili does this well with their satisfaction guarantees clearly displayed on their product pages. Plus, they also point out that buying their products directly benefits the marine and wildlife charities they support, which makes them an even more positive brand to work with.
6. Test Things Out 
Adding all of these conversion-inspiring features to your website is just the first step; bear that in mind. You still need to make sure they work well by testing each different element. Consider your:
Calls to action

Checkout flows

Payment methods

Confirmation emails

Shipping notifications

And all of the elements we've discussed in this article
Knowing that everything works properly and that you are speaking to your target audience in their voice will ensure your conversions are optimized. If you notice e-commerce conversion rates are dropping, try tweaking different elements of your page to figure out what the issue is. 
Closing Thoughts
Think about the different ways you can incorporate all of the elements we've discussed into your website, and see which ones work best. Don't forget to run clever A/B tests and work on improving them even further.