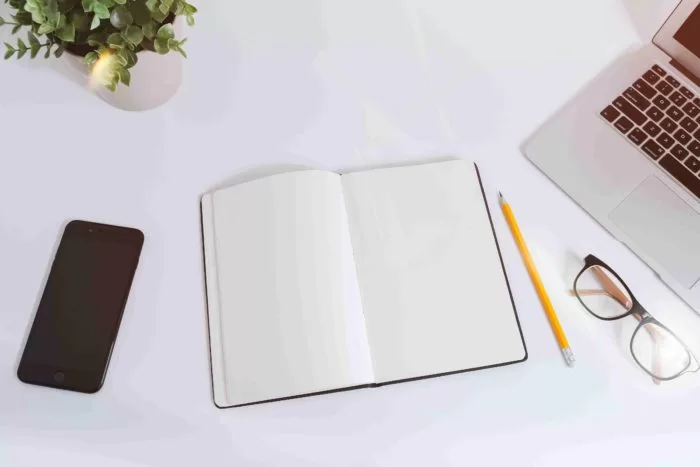 Digital marketing isn't optional these days. 
If you want your business to thrive, you have to establish a strong online presence, and the only way you can do that is through a well-designed digital marketing strategy. 
It seems pretty straightforward – build a website, manage your social media channels, create content, leverage paid ads, but in reality, it can be a minefield. 
That's why you need to understand the digital marketing landscape well in order to avoid its numerous pitfalls. 
The truth is that you'll most certainly make some mistakes, but try to learn from them. 
Here are a couple of mistakes that could hinder your digital marketing efforts. 
1. Not Optimizing for Mobile 
Mobile devices generate almost 53% of global website traffic. 
But people don't use their smartphones only to browse the internet, read news, and scroll social media. They also use their mobile devices in order to shop. Moreover, stats say that 58% of people shop on their smartphones. 
If your website doesn't display well on all devices, you risk being penalized by Google with lower rankings and punished by your visitors with an increased bounce rate. 
There's no excuse for having a website that's not mobile-friendly nowadays. If your visitors have to pinch and zoom every time they want to read a piece of content or type their password on your website, you can't expect them to come back. 
2. Neglecting Your Existing Customers 
Acquiring new customers is tremendously important, but you shouldn't do that at the expense of neglecting your existing customers. 
This practice isn't financially savvy for two reasons:
You already have established a positive connection with your existing customers. It would be much easier to sell them a new product or suggest a service upgrade. You can reward your existing clients for their loyalty and reach out to them with a customized offer. 

Acquiring a new customer is somewhere

between five and 25 times

more expensive than keeping an existing one. There are numerous ways to retain your customers. Implementing retention chatbots that will be available to answer their questions and solve their problems is among

the most effective strategies

you can adopt. 
3. Failing to Use Videos 
Informational and educative blog posts are a great way to help your target audience and show them how to solve their pain points. 
But, blog posts shouldn't be the only type of content that you leverage. 
Namely, nowadays people are busy and bombarded with huge amounts of information every day. This means that they don't have enough time and energy to sit down and read your content. 
That's why it's important to adapt to this mobile, take-away mentality and allow your users to consume your content when they're taking a walk, commuting to work, or waiting in a long line. The best way to do so is by recording videos. 
This format is more interesting, engaging, and easy to digest than your average lengthy blog post. 
Besides, videos are more likely to be shared on social media channels, which is another perk of this strategy. 
4. Targeting Everyone
Small business owners make the mistake of believing that the more people come to their website/store, the better. 
Traffic does matter, but only if it's qualified. 
In other words, there's no use to reach out to someone who doesn't have any interest in reading your blog posts or purchasing your products, so targeting everyone is wasting money. Not to mention that such a practice can result in a high bounce rate, as the visitors who don't find what they're looking for will leave your website after a couple of seconds. Google will spot this and conclude that your content isn't relevant and downgrade your rankings. 
So, it's very important to be very precise and accurate with your targeting efforts and attract only people who can benefit from visiting your website. 
5. Having a Sluggish Website 
No matter how good your content is, it can't make up for your slow website loading times. 
We've already established that people have become increasingly busy and impatient, and they have no intention of waiting for your web page to load. 
Every second matters when it comes to this, so make sure to speed up your website by reducing its loading time to no more than 3 seconds. 
There are numerous reasons why a website might be slow – hosting, big images, redundant code, etc. Identify what causes this issue and have it fixed as soon as possible if you don't want to stop losing traffic and business opportunities. 
6. Spamming Your Prospects 
Email marketing is a very effective digital marketing strategy. But only if properly used. 
Those who use email as an opportunity to flood their prospects' inboxes with tons of promotional material that don't add any value will be perceived as spammers. This will result in a number of unsubscribes and damage their online reputation. 
Instead of hitting the send button unselectively and spam your entire audience with the same, one-size-fits-all, generic content, have a more meticulous approach to your email marketing strategy. 
First of all, clean your database on a regular basis, get rid of hard bounces, and update your contact information. 
Then, it's essential to segment your list based on your prospects' demographics and other characteristics, interests, and needs. That way it will be possible to tailor your outreach and send them personalized emails that won't be spammy. 
Finally, send your audience only relevant content and offers that they will find useful.
7. Ignoring Your Shopping Cart Abandonment Rate 
The fact that you know the identity of a customer who abandoned their shopping cart and failed to make a purchase on your website is something that you should use to your advantage. 
Namely, there are various reasons why people never make it to the checkout, and since you have all the necessary information about them such as their email address, insights into what items they viewed, how often they visit your website, as well as the past purchases history, you can take action and lure them back. 
You can send them a reminder about the items they left in their shopping cart, or even offer them a discount. 
Improve your checkout process by simplifying it and adding trust badges that will make your customers feel safe when providing sensitive information such as a credit card number. 
These 7 digital marketing mistakes can cost you losing your customers and numerous business opportunities. And yet, they can be easily fixed and significantly contribute to the success of your business. 
Michael has been working in marketing for almost a decade and has worked with a huge range of clients, which has made him knowledgeable on many different subjects. He has recently rediscovered a passion for writing and hopes to make it a daily habit. You can read more of Michael's work at Qeedle.