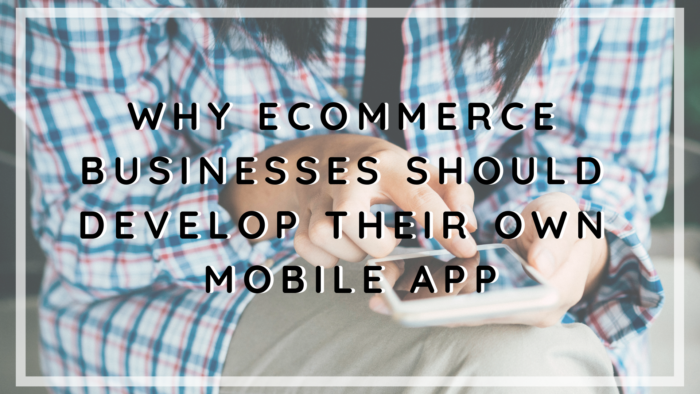 In research published by Google in 2016, approximately 58% of mobile users are using their smartphones to monitor prices, discounts, offers, checking reviews, and buy products. Aside from that, 66% of these people are using their respective devices to purchase at least once a week or so. Needless to say, a mobile app can be critical.
So, what sets the mobile shopping experience apart from the desktop site and mobile browser?
Let's go over on what exactly attracts most users to mobile apps and why you should consider an e-commerce mobile app for your business:
Superior user experience
The way your store presents itself to potential customers can make or break your business.
The moment they access to your site, users expect that your website is easily navigatable so that they can find what they're looking for.
The fact that mobile screens don't allow banners and other buttons in your site layout can lead to a more satisfying mobile experience.
The lack of distractions makes the check-out process more convenient, and they'll return more often, remembering the fact how convenient it is to purchase using your app.
Improve your conversion rates
Integrating usability, simple navigation, and superior user experience all lead to higher conversion rates.
Moreover, do you know that apps drive 189% conversions than mobile websites? That's why developing an app drives a significant amount of traffic that instantly boosts your profits.
Improves Customer Loyalty
Amidst all the Facebook promotions, announcements, flashy signs, roadside banners, coupons, websites, email marketing, and so on, it's easy to get drowned in all the noise and you'll gradually lose your effect on customers.
Meanwhile, an app creates an authentic and genuine association with your prospects. Through constant reminders and notifications, it helps bring awareness in your products and services, encouraging them to purchase.
Drive user engagement
Whatever products and services you're offering, your customers need to figure out a way to reach out to you. Having a messaging and chat feature in your app can make a significant difference especially when it comes to the way you communicate with them.
Many organizations are now following suit and building their business model around this principle. Instead of letting their customers call for queries and other issues, they can do this in just a couple of clicks through a mobile app.
Now think about it ‒ how many of your customers prefer to communicate with you via chat than going out of their way to phone your company?
Increase your brand's visibility
According to statistics, an average American spends more than two hours a day on their mobile device. While only a handful of apps can be stored on the device's total storage, apps can be beneficial to your company.
That's because, in today's highly competitive world, it's considered as one of the best tools to enhance your brand visibility.
If your app has an excellent look and features, nothing can stop it from increasing your brand awareness. Aside from that, apps provide multiple functions such as news feeds, games, audio, instant messaging, and so on. It works an excellent channel to give users all the information that they need.
An edge over your competitors
As of the moment, developing apps on a small business level are still rare. You can use this to your advantage and take a big leap ahead of your competitors. So, be the first in your location to offer mobile app customers. Eventually, you'll be rewarded with your forward-thinking approach.
By the time your competitors eventually catch on, you've probably managed to build strong brand loyalty and increase engagement with your target audience.
Enhanced customer service
Customer support is another crucial factor in hooking potential clients in your business. Because of the advanced technology available these days, responding to customer queries and other issues has never been more convenient, especially if you have a mobile app to do it.
Through a mobile app, you'll win over the approval of your potential customers by offering instructions and offering to help in resolving any issues.
Marketing made easier
Mobile apps give you a lot of information about your target market. Examples of these are geographical locations and demographics.
More importantly, you can give your customers a lot of information about your products and services. Examples of these are news feeds, prices, promotions, new features, product specifications, and special discounts.
You'll know more about your customers' preferences so that you can adequately meet their needs. That way, you're marketing to them more directly, giving you a huge advantage.
Over To You
Having a dedicated mobile app allows you to interact with your customers on a regular basis. You're also taking your company's marketing efforts to the next level because you're well ahead of your game. It's easier for you to turn those leads into conversions, and those sales into profit.