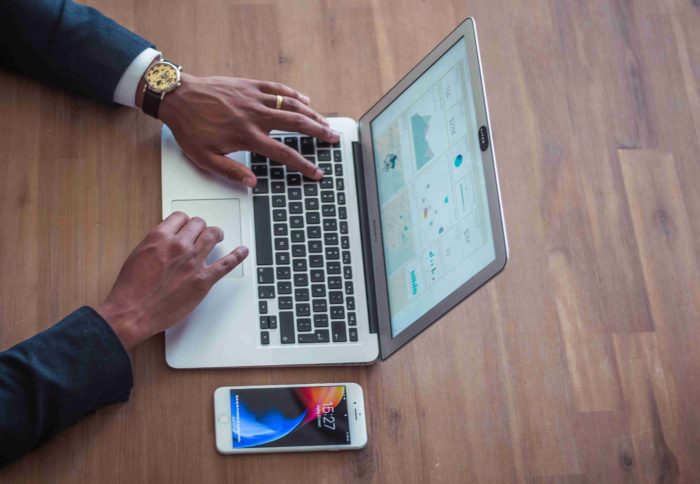 Every owner of an eCommerce business wants the same thing – to see his website working smoothly and bringing high sales. But unfortunately, not every site works effectively and generates enough conversions. Only business owners who understand the importance of conversion rate optimization get the results they want.
If you are reading this article, you may need help crafting a new strategy that will allow you to boost conversions. And we are happy to provide you with tips that will help you to get your eCommerce business back on track.
Take advantage of email marketing
Do you want to achieve the highest conversion rate optimization results? Think strategically. Find a way to improve not only your website but your entire marketing strategy. For instance, if you struggle to reduce shopping cart abandonment, use email marketing. 
Apply the following tips to create an effective abandoned cart email:
Personalize your email. Use the recipient's name in the subject line, or use information related to the recipient's recent browsing history in the body of the email.

Offer an extra discount or a small gift.

Use the fear of missing out (FOMO). For instance, add a phrase "your cart is about to expire" or "complete this booking now, otherwise prices may increase" to urge the recipient to complete the action right here and right now.

Use a prominent Call to Action (e.g., "complete booking", "return to your cart", "complete checkout").

Add visuals (e.g., image, animated GIF, short video).
If you do everything right, you will increase the recovery rate of up to 36%. 
Create high-quality content
It's common that people focus more on how their websites look like rather than on what information they provide. And that's a problem. 
Even if your website has a fantastic design that appeals to the target audience, high-quality content is a must. You should write interesting and informative blog posts to engage your website visitors. And you should create unique product descriptions to convince customers to click the button. 
Seriously. If you want to boost the conversions, you can't just copy text from another website. You should develop a strong content marketing strategy and create every piece of content from scratch. Here are a few tips for you:
Use

Google's keyword planner

or

Ubersuggest

to find high volume, low competition keywords.

Run an A/B test for your product page. Check what type of product descriptions work the best (e.g., short or long, written in informative or persuasive style)

Write blog posts that are longer than 1,000 words. Yep, according to statistics, shorter articles are just a waste of time and money.

If copywriting is not your cup of tea, get professional assistance. Hire a freelance content creator at

Upwork

or

Fiverr

, or use writing services like

WoWGrade

or

SupremeDissertations

.
Build a chatbot
AI-powered chatbots are still a new thing. And not that many brands use bots at their sites. 
However, statistics show that chatbots work effectively when it comes to conversion rate optimization. Firstly, bots help to make sales steps shorter, and that decreases that cart abandonment rate. Secondly, chatbots allow brands to collect more customer data and use it to upsell or and cross-promote products.
If you want to create a great chatbot for your website, take into account the following:
Your chatbot should have a name and specific personality traits.

A chatbot persona must fit your brand.

Your bot should be able to answer all the frequently asked questions.

You should use a friendly, "human-like greeting" greeting to engage customers in conversation
Use social proof
Today, customers tend to make more informed decisions about what products to buy.  According to statistics, 53% of shoppers always research products online and read product reviews before making a purchase. So it's important to use social proof to convince customers that they make the best possible choice.
"Your website visitors do not trust salesy product descriptions. But they do trust product reviews written by real customers. So if you want to boost sales, do your best to increase social media proof," says Andrew Blackstone, a head of marketing at PickTheWriter.
If you don't know how to get more product reviews and how to use them on your website, here are a few tips for you.
Use email marketing to invite customers to leave a review at your site. Offer a small reward, for instance, 15% off on the second purchase to maximize your efforts.

Run a giveaway on

social media

. Offer your customers to share a product review on Facebook, Instagram, or YouTube in exchange for a chance to get a prize.

Use a social wall. Display user-generated content from different social media platforms on your website.

Encourage customers to share their "before and after" products, if applicable to your business.
Use more visuals
To succeed in the eCommerce business, you should understand one important thing: people like visual content more than written content. Roughly 80% of users only skim web pages. They pay more attention to photos and videos rather than textual content. So if your site contains only a few images, don't be surprised that you find it challenging to boost the conversion rate.
Statistics say that the use of visual elements increases the desire to read content by 80%. Thus, if you add YouTube videos, infographics, graphs, charts, maps, or animated GIFs to your site, you will draw the attention to your products and increase the conversion rate. 
There are dozens of free tools and services that allow creating high-quality visual content online. So you can produce all the content you need without the outside help.
Key Takeaways
Try out these strategies for advanced conversion rate optimization, and you will not be disappointed. You will maximize your marketing efforts and take your business to the next level. 
Use this article as a guide, and you will skyrocket your sales!