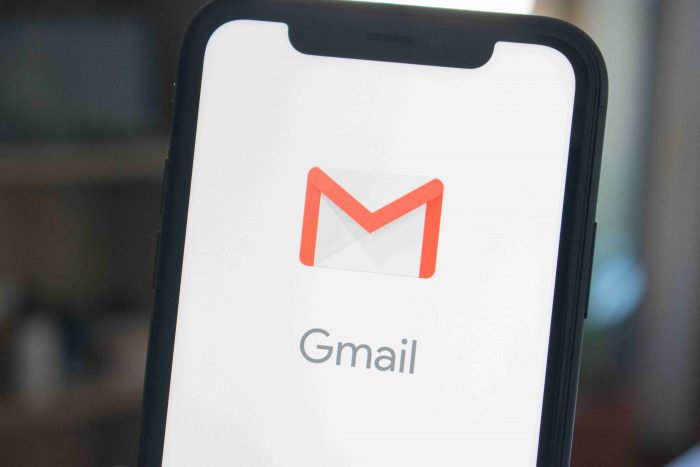 Email marketing has been one of the most popular means for marketers to reach customers, push retargeting, and convert business. While email marketing will always stay as an unmistakable component in the marketing mix, not all email marketing campaigns are successful because of certain common email marketing mistakes and errors that can be easily averted.  
Let us explain the key email marketing mistakes and how to avoid them. 
Non-Segmented Email List 
Your email list can comprise too many people across demographics, categories, and consumer types. Not every one of them is the ideal audience for every email marketing message that you are sending. You need to segment your email audience to make sure the right marketing message reaches its target audience. 
Segmentation can be done based on customer type who is likely to sign up for the newsletter but who never made a purchase from your business. You can segment the audience targeted to customers who bought your products or subscribed to your service. Based on this segmentation, you need to craft the email message with a specific value proposition. 
Not Giving Importance to Personalization 
Many email marketers still do not address each email receiver personally. This is common and one of the most impactful mistakes. Instead of starting an email message with "Hi" or "Hello," you should always start with a courteous personal address comprising the email receiver's first name.  
To make the emails further personalized, it is important to incorporate a personal tone and some specific personal information that is relevant for grabbing the attention of the target customer.
Not Giving Much Importance to Analytics
You also need to evaluate your email marketing impact from time to time. This requires keeping a close watch on analytics data. Some of the key attributes that email analytics usually open up include whether the audience is opening the emails, whether they are clicking on the actionable links or whether they are visiting the website by clicking on the links. By keeping a close watch, one can easily determine whether email marketing is proving to be fruitful and effective.
Not Starting with a Clean List 
For a successful email marketing campaign, you need to start with a clean and well-prepared list comprising all the crucial data for reaching out to the target audience. You should clean up the email lists to remove email addresses that are no longer available. 
Some of the crucial requirements for a clean and well-organized email list are the availability of the first names of the email recipients, some information that provides you a basic idea about the recipient such as demographics, gender, etc. As emails are widely used for social profiles, a little research can fetch you a lot of data regarding every email recipient. 
Inconsistent With the Frequency of Emails
Do you send too many emails within a short span of time? Or, do you send emails once in a blue moon? Both show your inconsistent approach, which can be anything but effective in terms of engaging the target audience. Make a consistent schedule to keep in contact with customers without making it a point of pain or oblivion. 
The email schedule should be decided based upon the specific goal of the audience that they mentioned while signing up for your newsletter. Accordingly, you can make segments based upon email frequency. Some of your target audience may be targeted by weekly emails, while there can be others for monthly or bi-monthly email targeting. 
Emails Poorly Designed for Mobile Reading 
It is common knowledge that most digital contents are opened now on mobile devices than desktops, and emails are no exception to this. This is why you need to design emails specifically for mobile devices. Mobile users check their emails more frequently than their desktop counterparts. Hence, optimizing emails for mobile reading is absolutely crucial for consistent user engagement. 
As for optimizing the emails for mobile devices, you need to follow the common UI guidelines for optimum mobile readability and engagement. From creating emails that help read your text easy to fit the email layout perfectly in the mobile viewport to optimizing images and call to action buttons for easy tap targets, the emails should be designed for easy readability and interactions on the handheld devices. The CTA buttons should be as big as to accommodate easy finger taps for sales. 
Not Pushing for Conversions 
You have done everything right with your email message except asking the recipient to purchase your product or subscribe to your service. Yes, this is a common mistake among many email marketers. After all, your email campaign is targeted to make business conversion and sales. All your communication efforts should lead to this natural goal. 
For the business conversion, you need to tell your customers what they need to do next. You need to explain the benefits, convey the business deliverables, and ask them to make a purchase. You should provide a standout CTA button at the end of your email. Your email should be crafty enough to explain the value proposition that pushes users to click on an action button. 
Conclusion 
Email is here to stay. It has proved to be one of the most effective means to build an audience and convert business. By addressing these vital email marketing mistakes, you can get optimum results from your campaigns. 
Author Bio: Paul Osborne is Chief Technology Officer at Cerdonis Technologies LLC – mobile app development company chicago helping business in developing a user friendly as well as cost friendly mobile app for their business. Paul likes to write blogs on mobile app technologies. He loves to share his experience, thoughts and ideas on new techs.