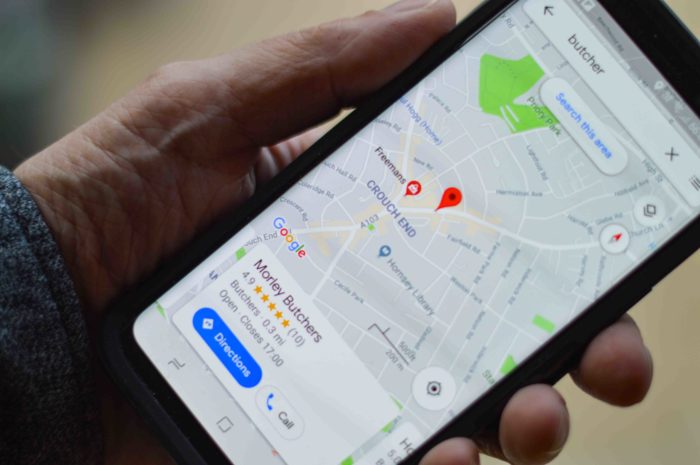 Google My Business is a fantastic resource for businesses to connect to their customers. Since Google is the first point of call for your customers, Google My Business is your opportunity to give them all the contact info they need to reach you. So it's surprising that more businesses aren't taking advantage.
A well filled out business listing legitimizes your business and orients you as a professional. If you don't optimize, your business won't appear on the front page when a customer Googles your industry. This means you'll be getting fewer customers.
Here are five things to watch out for when creating a My Business listing.
You Haven't Claimed Your Listing
First, you actually need to claim it. The My Business Feature is free to use and you only need to put in time to get the best out of it. Unclaimed listings run the risk of being closed by Google users, which means you won't turn up in any search results.
An unverified listing can't be edited by the owner, nor can it be updated with posts, photos or reviews. You might think that all this is covered by your website, but how are your users and customers going to find your website if it's not on your business listing?
Speculative searches for local businesses are powered almost entirely by Google, so you need to treat your business page as you would a telephone book. If you don't claim your listing it can be altered or edited by anyone meaning your business won't be taken as seriously as your competitors'.
"If you don't claim your listing, you may find that a similarly named business will claim your name, which will mean you'll struggle later on to climb Google's ranking. Google filters out long, convoluted business names, so it's important to get their first. Duplicate listings will be detrimental to your ranking," says Charles Colon, entrepreneur and author for Australian Reviewer and Academized.
You Have Incorrect or Missing Info
Having incorrect or missing info can cause untold damage to a business's credibility. You should treat your Google My Business listing the same as you would your own web page. If a customer finds your business on Google but finds that your name is different from that on your website they may assume that there's something wrong and move on to the next listing.
A common issue businesses find is that Google Maps has incorrectly estimated their location, so it's worth ensuring that your coordinates are correct. If you have to move premises then you need to update your customers, so keeping your coordinates up to date is imperative.
You may also find that there is no phone number or email address. Customers don't trust a business they cannot contact, so they will move on to the next listing without looking at your website.
"It's a good idea to optimize your details. Make sure your business descriptions and categories are specific, accurate, and not overstuffed with suspicious keywords. Putting too many keywords can alert Google to possible spamming, so ensure the description is both natural and engaging," adds Madeline Pittman, SEO manager for Bestaustralianwriters and Boomessays.
You Haven't Asked for Reviews or Responded to Them
Reviews are 'social proof' for customers. Often, businesses will bury them in their website or promote testimonials to the front page whilst keeping the less positive reviews hidden. But with Google My Business, customers can see the good and the bad. This means that your business's attitude and etiquette are on show and you have the opportunity to show your professionalism.
One way to give potential customers encouragement is to ask every customer or client you serve to leave a Google review. Straight away those who find your listing will see that your business is current and active. The more reviews you have, the more in-demand your business will seem.
Businesses that engage with negative feedback show that they are growing. Though sometimes receiving negative feedback can be challenging, showing that you can deal with it and remain courteous builds trust with potential customers. So it is worth responding to every single Google review you receive. Learn more about brand monitoring.
You Haven't Updated Photos and Posts
Part of the importance of Google My Business is the ability to show that your business is active. Along with reviews, you have the chance to give potential customers social proof that your business is current.
People react well to engaging visuals and photographs. It is tempting to put up a simple logo as your listing's main picture, but this can seem suspicious to users. Instead, take a professional picture of your business's premises or team members to show a working business. But don't stop there! You can post many photographs and enable your customers to take pictures too. A constant stream of photos shows a bustling company that keeps users interested.
Similarly, Google My Business allows you to make short posts. Much like your business's blog post you can promote events or important dates. Constant and consistent updates show your customer that you are open and ready to take orders, without having to spend too long writing blog posts.
You Aren't Utilizing Business Insights
Modern businesses rely on customers' information. Google My Business offers a fantastic opportunity to understand the movements, actions, and demographics of customers. Business Insights tells you how your customers are finding you and how they interact with your listing.
Business Insights can tell you which reviews or posts they are looking at and even what area they come from. You'll see how they interact with your photos and the click-through rates when they visit your website.
You'll get a great handle on where your posts and details are hitting their targets with detailed graphs and profiles. Analysis of these can help you target your marketing and change how your business appears on Google.
You'll see how the customer has found you. You'll see what keywords they have searched and where they might have followed links – from other sites or google maps. These insights can help you perform marketing and business audits and expand your understanding of how your business interacts with Google.
Nora Mork is a marketing journalist at Assignment writing and Boomessays services. She regularly speaks at public marketing events, and writes posts for Essay Roo blog.