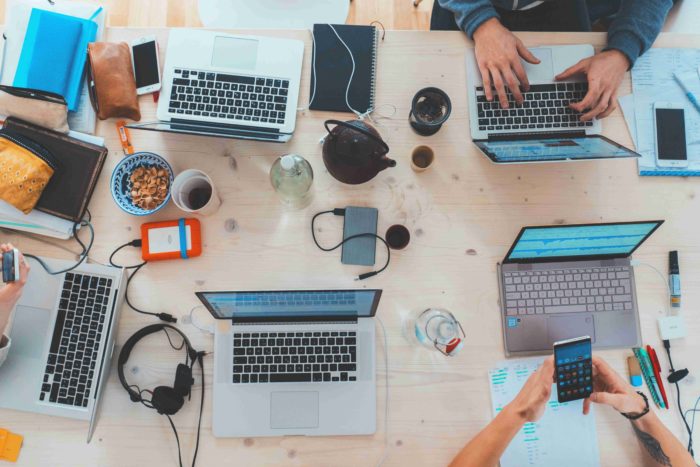 Website Engagement is a Critical Part of Running a Successful Business
We live in a digital world, and website engagement is crucial to any business these days. Highly engaged visitors are more likely to buy your products, read, share your content, and tell their friends about you and your business. Here are 5 proven tips to help you improve website engagement, increase sales, get more return visitors, and make better ad rates for advertisers.
Fix Things That Slow Down Your Website
"If it takes more than three seconds to load your website page, you lose over 53% of mobile visits," says Google. So yes, website speed is important. Pages of your website must load quickly; otherwise, you can't expect people to stay on your website and interact with it.
Keep in mind that things like embedded videos and heavy or excessive pictures may slow down your website and lower your user engagement. Optimizing your images to reduce their size often makes a big difference. As a matter of fact, an embedded video (no matter how good and insightful it is) can both hurt and help website engagement, so you need to examine this issue as well. Use Google's Pagespeed Insights or GTmetrix tools to see what you can improve.
Implement CloudFlare and enable caching, it will boost up the load speed of images and JavaScript files on your website. Remove unnecessary plugins and make sure to fix or get rid of any broken links, because you can lose your visitors who may come across an irritating 404 error page. 
Dive Into The Analytics
Find out how much time your visitors spend on each page of your website by examining Average Visit Duration in Google Analytics. Find the lowest-performed pages, compare them with pages where users choose to stay longer and try to understand why they leave. This might be an annoying banner, widget, poor-quality content, or anything else. For example, if you see that articles of 1,000 – 2,500 words increase engagement time in comparison with shorter articles, you can use this knowledge to make visitors' experience at your website more comfortable and boost engagement as a result.
Another thing to discover is examining how deep your visitors scroll. Tools like Hotjar may help you learn what makes your audience scroll further down and thus stay longer at your site by showing you how they interact with your webpages.
Interact with Your Customers
Another thing that is of utmost importance is communication with your visitors. Your website must provide quick answers to your visitors' questions at all times. For instance, you can set up a live chat where customers can make inquiries about issues bothering them. Users often prefer talking via live chats to talking via phone, so make sure your website allows them to do so.
You can also ask your visitors to share their experience at your website by means of social media. For this purpose, make sure to include ways to find your brand on social media as well as add social share buttons to your content.
Start collecting emails and sending out follow-ups, special offers, discounts, and engaging content. This will help you turn your visitors into repeat visitors and customers, boosting overall user engagement.
You can also create an on-site forum or install a Disqus comment widget where visitors can discuss your content. This will help you improve engagement, and it will help you better understand your visitors and prospective customers.
Ask Influencers for PR
Visitors' trust is everything. What can boost your brand's awareness and make your website reliable to prospective customers better than influencers' opinion? According to a survey published by Mediakix, 89% of companies who used influencer marketing reported that this channel is better or as effective as other marketing channels.
Choose your industry's most relevant and influential bloggers, YouTubers, or Instagrammers and invite them to promote your website. As a result, with the rising level of trust and brand awareness, the website engagement will improve as well.
Analyze, Improve, Repeat
Last but not least is statistics. Always examine different metrics and measure any activities performed at your website (pages per session, bounce rate, average session duration). This will help you analyze what is important for website engagement and what is not. Find out which content your visitors share and which they don't. Discover when visitors get the most engaged and why? How many pages the most engaged users visit? Figures matter, so make sure you carefully examine them.
As you see, improving website engagement requires some thorough thought and careful work. However, if you invest your time and energy into getting to know your visitors, fixing broken links, improving communication with your customers, building trust, and keeping track of statistics, you will highly increase your website engagement.
Author bio: Rhonda Martinez is a Content Writer & Editor for LegitWritingServices review website. Her career has spanned more than 10 years, including stints as a teacher, blogger, academic writer and journalist. Rhonda is passionate about education, marketing, and psychology.