Washington University: PSAT
The Center for Public Health Systems Science at the Brown School of Washington University in St. Louis has a tool called the Program Sustainability Assessment Tool (PSAT). This tool helps program operators send out surveys to evaluate the program's ability to maintain its offerings and benefits over time.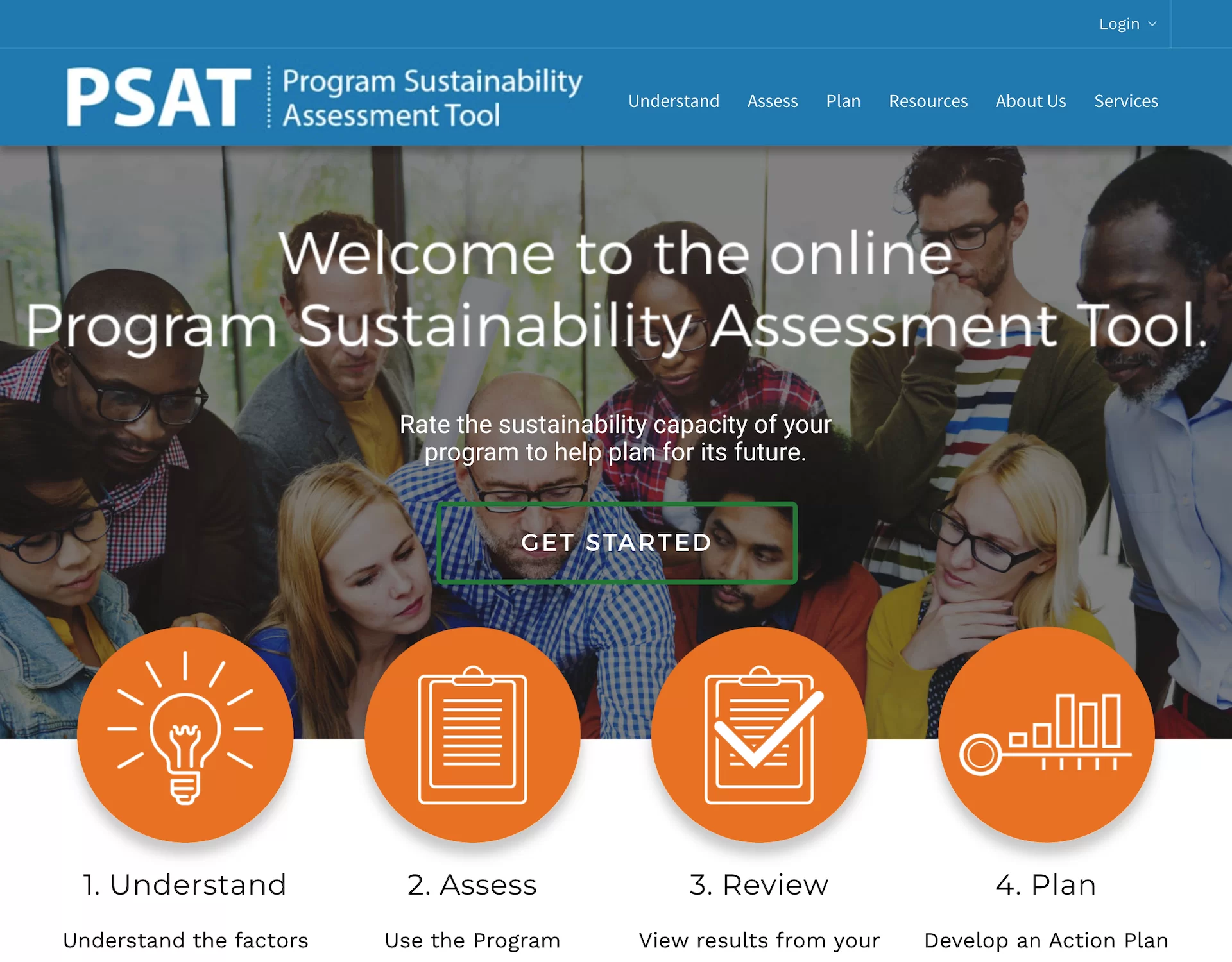 When this arm of Washington University reached out about creating a site for their tool, they had a grant and an idea but not much else. They needed a way for organizations that use PSAT to create and provide assessments and then generate reports from the data they collected. They knew what it needed to do, but they weren't sure how it would work, look, or function on the back end.

We initiated our tried-and-true custom website process to begin building their new site. That means a full discovery process followed by our designers creating a mockup. In this case, the client did already have a site for the tool, but it was old and difficult to work with. One of its main issues was its depreciating content management system (CMS), which meant they were limited in what they could do on the back end, and its overall capabilities were fairly lacking. Once we got on board, though, it was a whole different story. We ported over their data and wrote a script to merge their old CMS database into the new site. We also made a point of improving the dashboard experience and user flow. As we do with all of our sites, we tested it extensively to find and fix any unforeseen issues.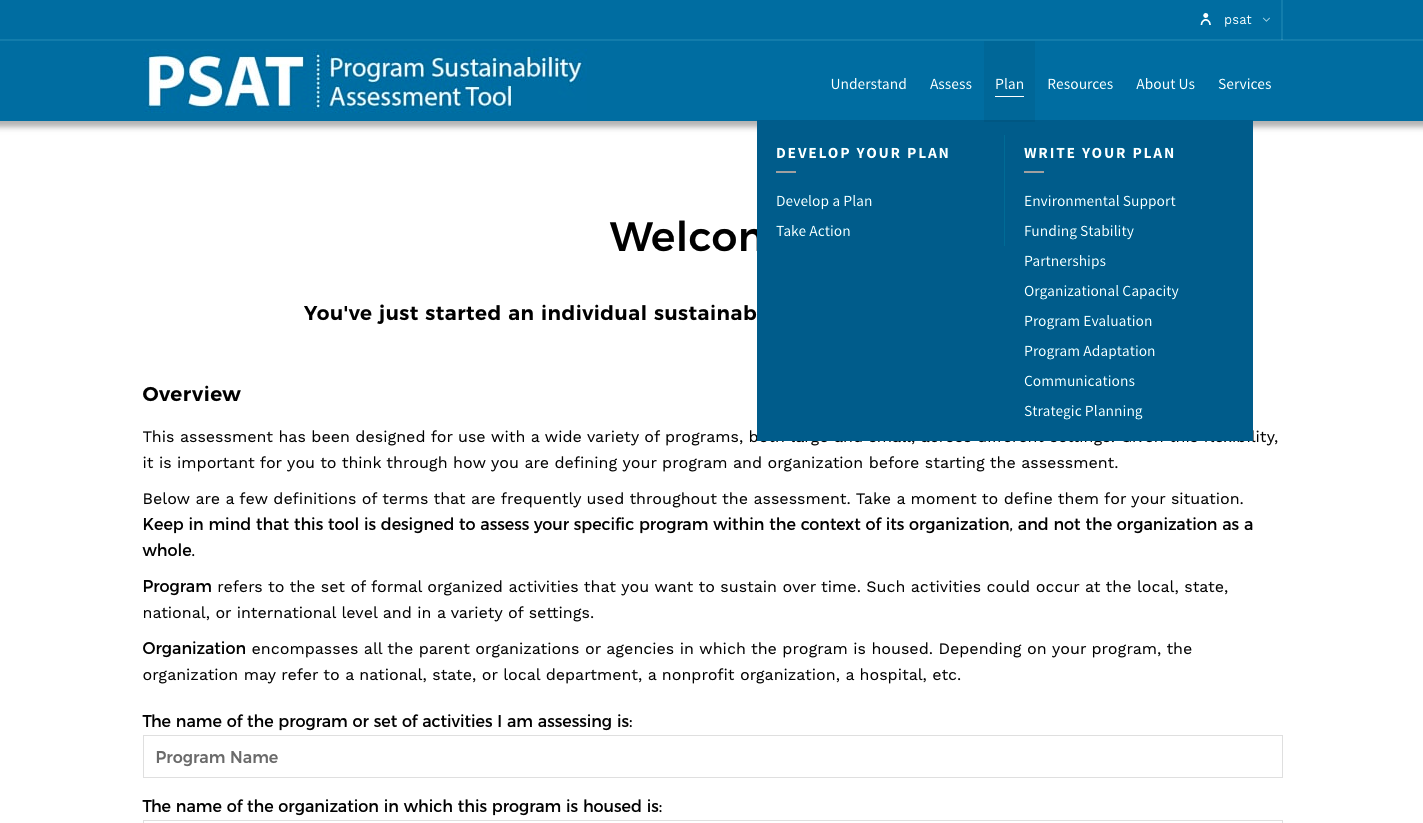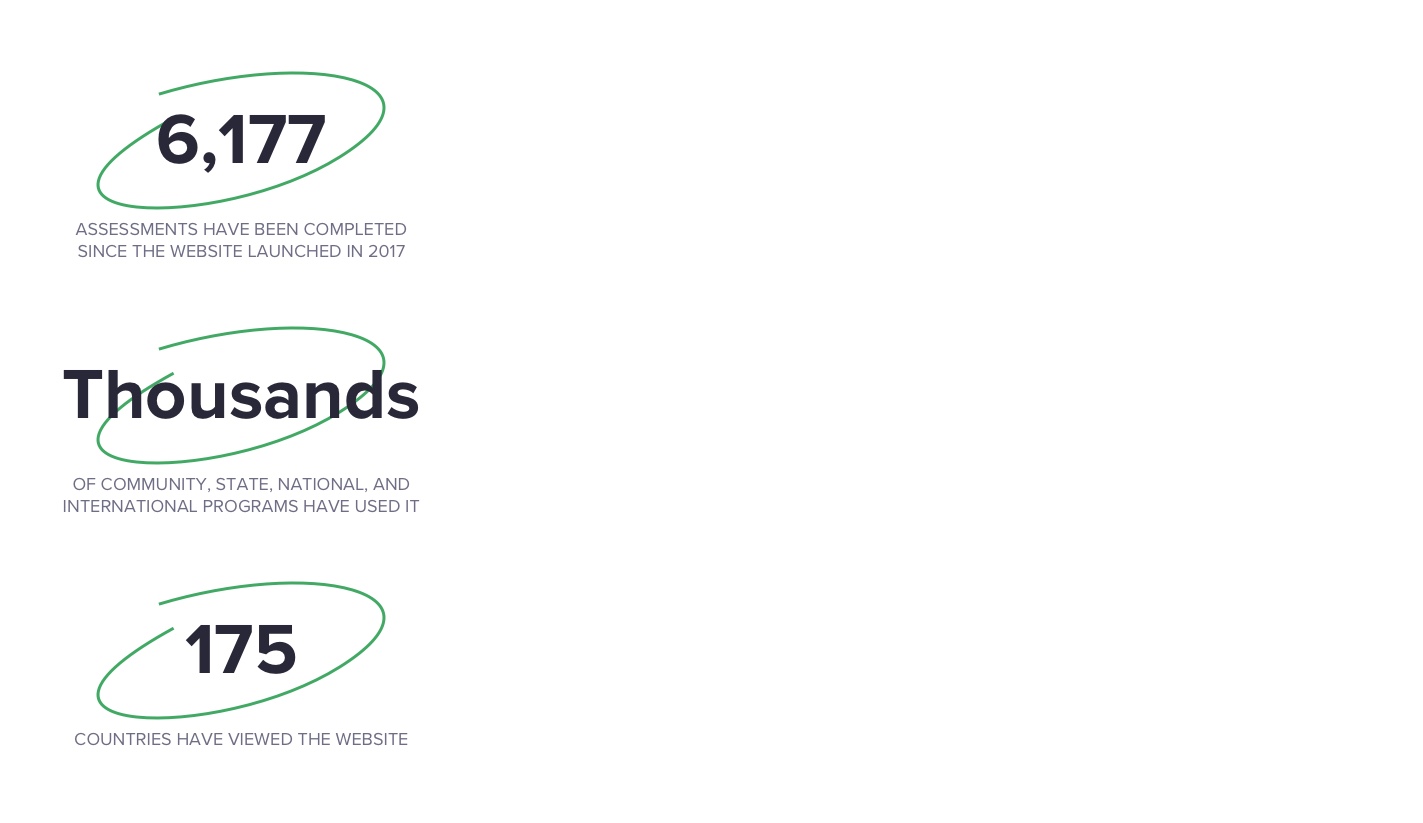 The new site was a hit. Its new interface and tools meant more users were able to take part. Plus, it improved the process of using data to gauge how programs were doing. That means participants have an easier time quantifying decisions regarding the sustainability of their programs. In fact, our initial PSAT site was so successful that the client came back for more. They needed to expand the site to offer the same sort of tool specifically for clinical practices. So, we cloned the back end and made a separate portal for clinical assessments. They're very happy with the results, and the site has helped many programs and clinical practices make informed decisions about their future.