BASF is a large chemical company with 17,000 employees in North America alone. RevX Fields is a portion of their business that showcases the relative effectiveness of their fungicides against competitors and untreated control fields.
We have a strong discovery process and fantastic designers who work with clients to create custom sites, but sometimes, a client will come to us with an already fleshed-out design; they just need someone to build it. That's how this project went. BASF needed a new website for this branch of their business, and they came to us with a clear picture of what they needed.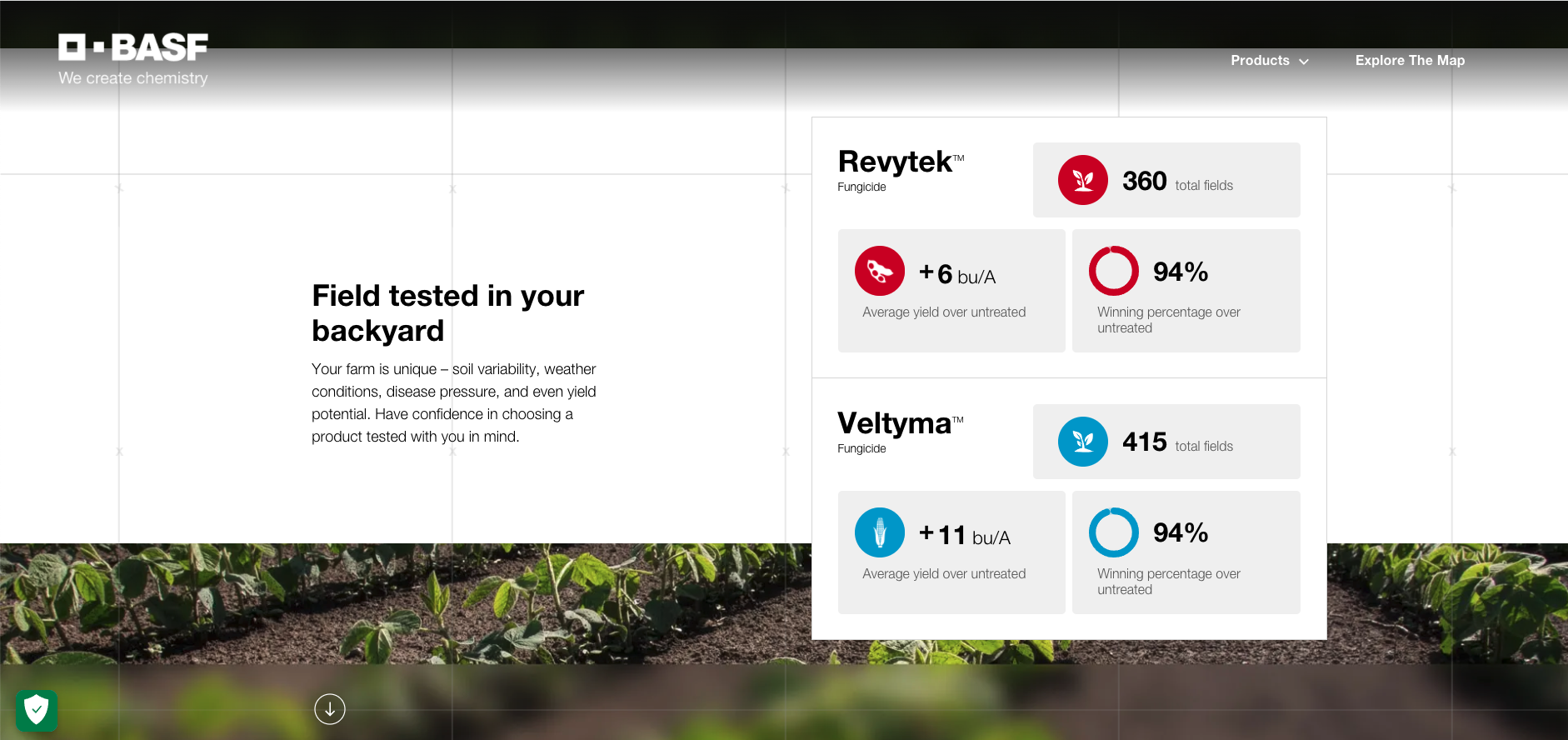 We were able to pivot from our usual methods and deliver the solutions they needed for their fast-paced and high-stakes industry. The client wanted the ability to publish pages as we built them out instead of starting from scratch and making the whole new site live at once. So, we built the new pages within their existing framework. That's not how we usually do things, but we were happy to learn new tools and methods to meet the client's needs. With a new tech stack, we redid the homepage as well as two product pages based on designs they gave us. We also created two brand-new product pages and a more robust version of their map tool.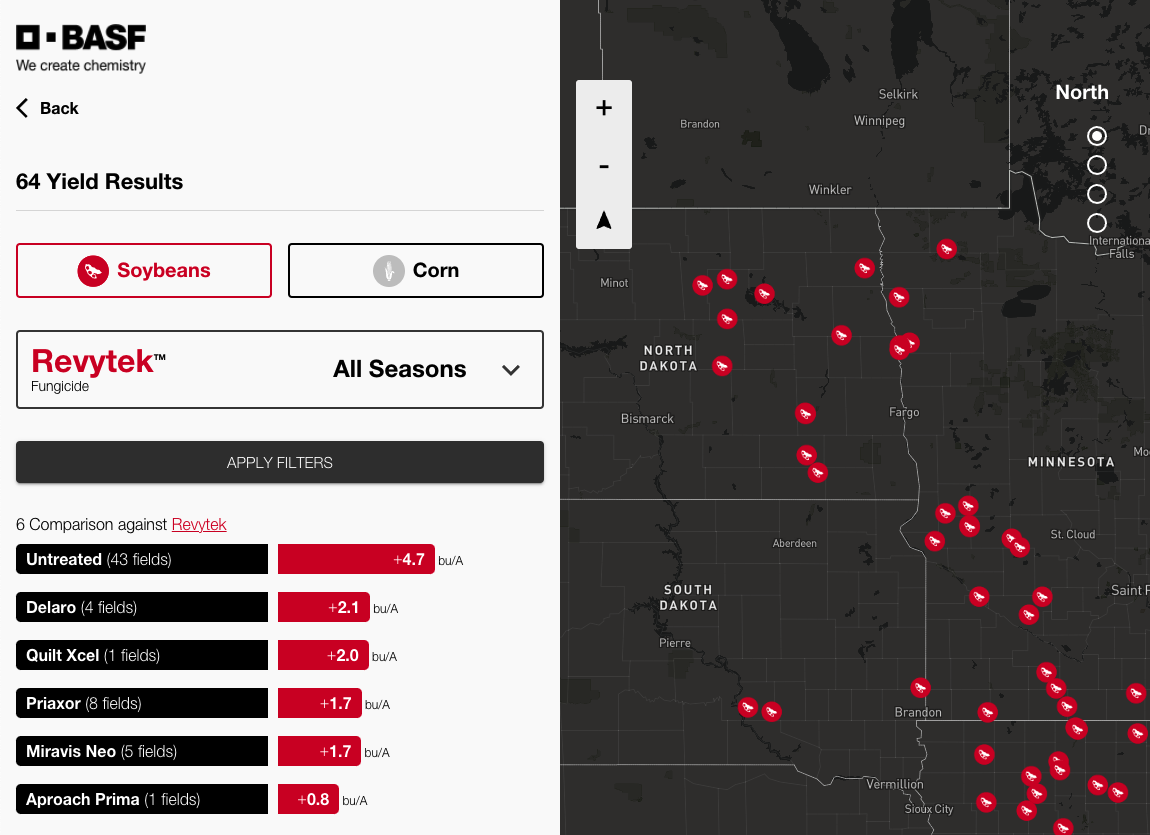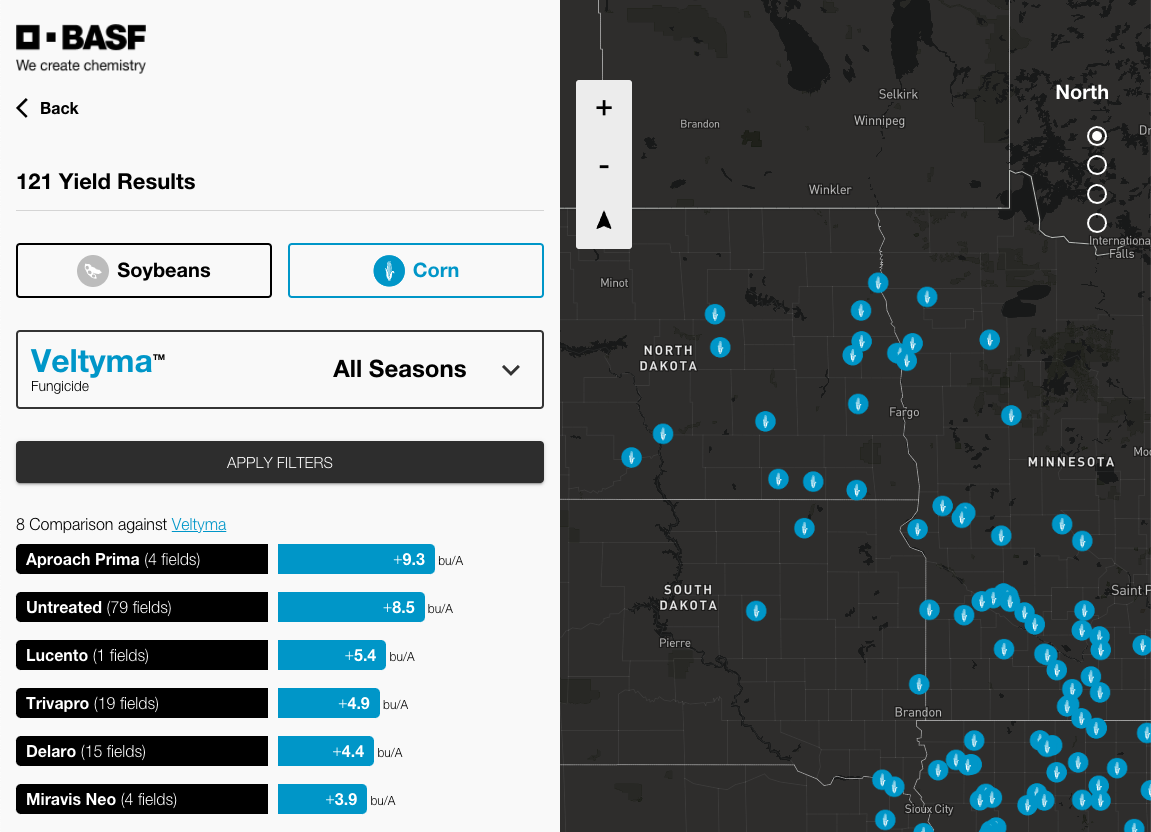 The RevX map is definitely the showpiece of the project. The client wanted an interactive sales tool to display how their products perform against competitors in farms around the country. They already had a version of this map, but it was slow, unintuitive, and not particularly pleasing to the eye. We changed all that. Our version is cleaned up and loads quickly. That means it should be more effective at convincing farmers to switch to RevX products. They'll have an easier time moving through the site and seeing how well these products perform against the competition.
We have strong, consistent, and proven methods to build new sites, but when a client comes to us with different needs, we're also able to pivot. This project showcases our versatility in facing unique challenges.