Harris House helps their clients reach lasting sobriety at their top-tier treatment center. They use a variety of approaches to care for each client's unique needs.
It started with a website.
As we do for all of our custom sites, the process for Harris House began with a keyword research. That's a process in which we use software and our proprietary formula to discover the best keywords to target. When we presented the results of our research to Harris House, that got their wheels turning. They had been working with a different digital marketing agency that had never done that kind of research to inform their efforts. That raised some alarms. They called on us to overhaul their digital marketing efforts, starting with their Google Ads.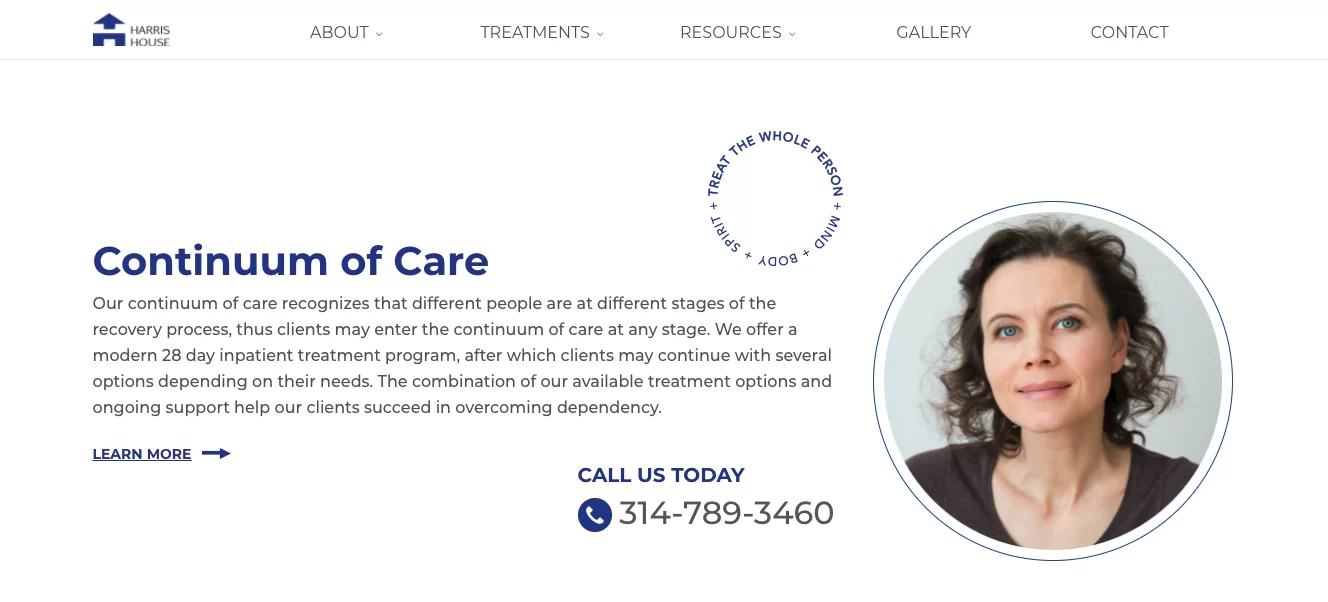 When we got into their Google Ads account, it was clear why they weren't seeing as much success as they could. Their previous agency had created a whopping 64 campaigns and 1,254 ad groups. In addition to the sprawling nature of their account, the keywords weren't optimized for conversions. They included many keywords like "alcoholics" that were way too broad to determine the searcher's intent, which meant they were seeing a decent number of clicks, but the actual conversions were very expensive. They were also getting a large number of irrelevant leads. To top it all off, the old ads could be misleading — when people would call, they were confused about what Harris House was.

Our marketers went into the account, saw what a state it was in, and then scheduled a discovery meeting with Harris House as if they were starting from scratch. Then, instead of trying to fix the existing infrastructure, they created a totally new setup based on that discovery process. Finally, they double checked what they'd done with the extensive historical data the account had accumulated. By digging through their account and finding specific, real search terms from users, we were able to use the ones that had yielded the most conversions at the lowest price, which sets us up for success. We also were able to build on the existing negative keyword list, which further tightens up the account. The final result was extremely pared down with a much tighter focus — just 8 ad groups as opposed to 1,254. Utilizing Responsive Ads was a key strategy to getting this account under control.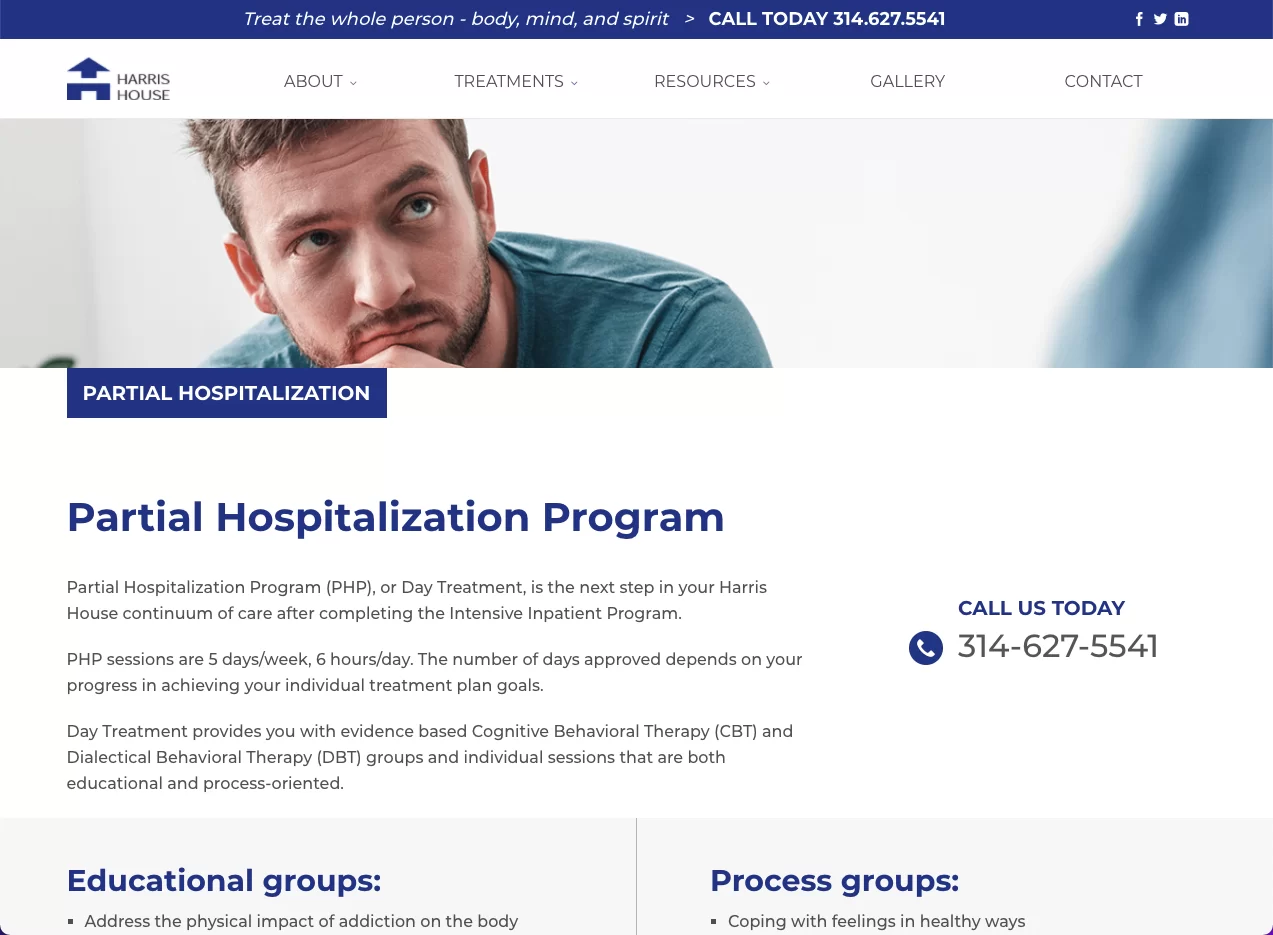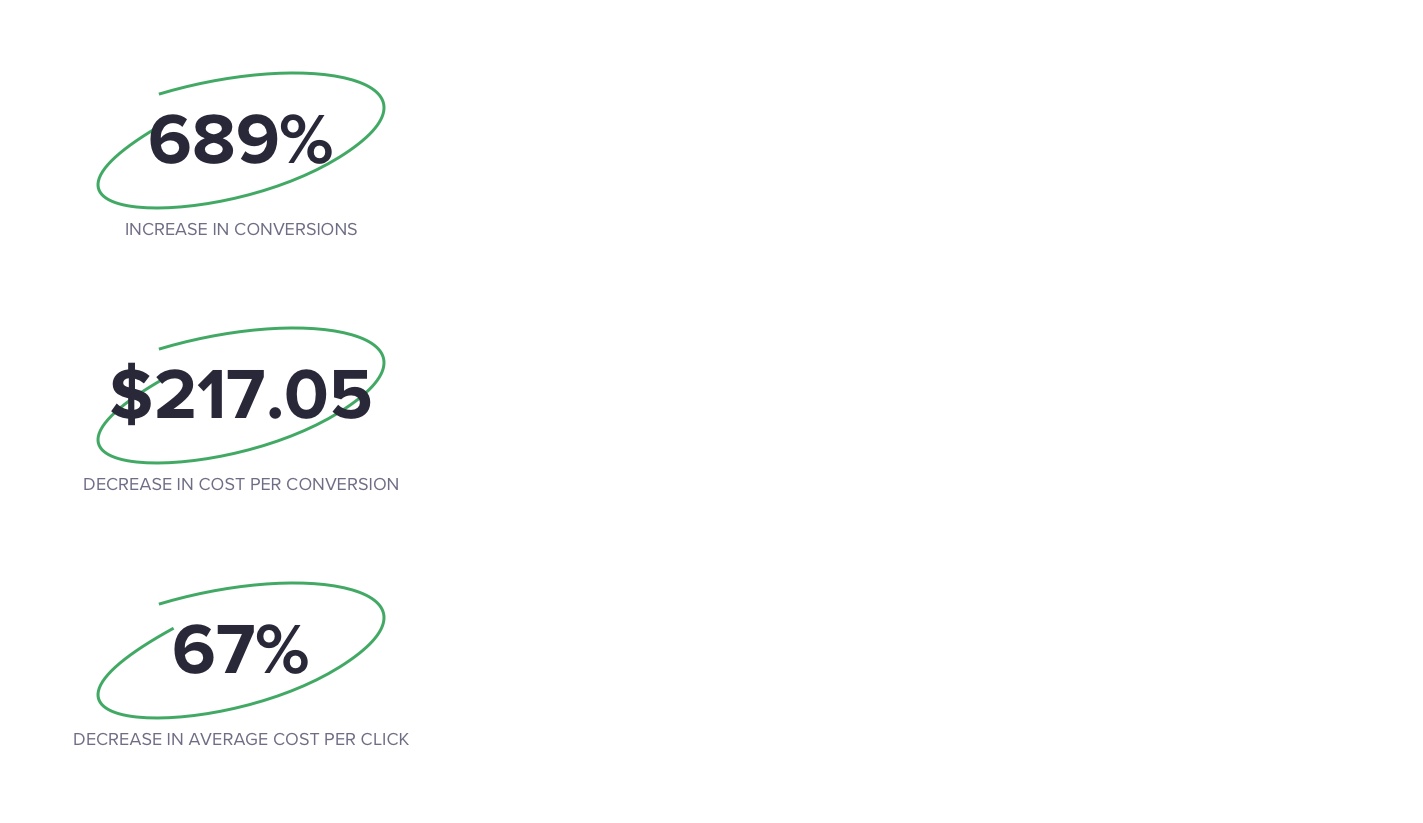 Almost immediately, Harris House started seeing promising results from our optimization efforts. The cost per conversion dropped from around $400 per conversion to about $25 per conversion once we took over the account. We've continued to manage their account in the months since, and everything's still looking good. Harris House reports that the quality of their leads has drastically improved. The cost per conversion has come way down, and they've been able to stay at a healthy 80 percent capacity. An added benefit of our Google Ads overhaul is increased flexibility. By streamlining the campaigns, ad groups, and keywords, we were able to craft a Google Ads strategy that's easy to change on the fly. When they were getting too many outpatient leads and not enough inpatient ones, we were able to shift the spend easily between the smaller number of ad groups. With the big, sprawling mess we inherited, that would have been much more difficult.
Pair a beautiful, functional website with data-driven digital marketing and watch the results fall into place.