There is no doubt about the effectiveness of online marketing for any business with an online presence.
It is not an option anymore. It is, in fact, an essential component of all marketing initiatives. If you would have considered it a decade ago, it would have been by choice. In today's age, you have no choice but to include it in order to survive and penetrate your business. In the current scenario, it is not enough just being online. But, you need to have a well optimized website for search on desktops and mobiles with great content that tends to educate the prospects, in addition to having a great following on social media and also using email marketing as an essential part of your marketing mix.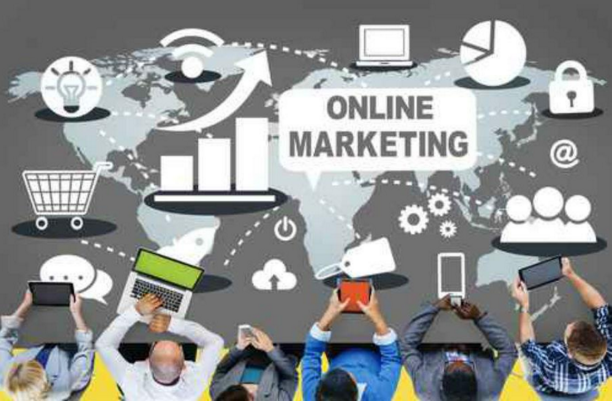 It is necessary to include digital marketing, whether you are considering national, international or local online marketing services. Why? Here are some simple reasons why your business needs online marketing.
1.Your Prospects Are Searching For Information Online
If there is something that you need to remember from this article, it's one simple thing that your prospects are searching for businesses like yours online. When any of your prospects have a query relating to some challenges that they may be facing at work or in personal life, they tend to look upon the information online. This is your chance to come in front only if you have valuable content optimized to fulfill the needs of the user. There are numerous ways in which users could interact with your brand, including search and social which are the two most robust components to engage the prospects.
2.Increased Traffic Results Into More Conversions
It is no longer a new fact that Google favors those websites that always comes up with new content that follows SEO guidelines.
You will need to be persistent and it may take a few months to get the desired results, however, if you work consistently towards the goals you will notice a sharp increase in the visibility of your website on search resulting into more traffic. If there are more people reaching your website, it would mean that your information or offer is appealing. If you are considering online marketing, it would also mean that you will have to optimize it to drive the conversion rate. Various elements of the page, including color, calls-to-action, lead generation forms should be best visible to the visitors in the best possible manner.
3.Online Marketing Is Cost Effective
Considering online marketing than other traditional, outbound methods will prove to be more cost effective. You will not be paying for any newspaper ads or television commercials or billboard spaces. Instead, you will be making a nominal investment in online marketing that is guaranteed to bring huge ROI if done consistently.
For all the small businesses that have a limited budget, online marketing is the most beneficial marketing component that they could include in their marketing mix.
4.Accessibility
With an optimized website and online marketing, your business is not going to be limited to the store hours. Your website will be accessible 24/7 and your customers could find you online every time to learn about your products or services.
The best thing about having a website is that it is a store for you which works round the clock. And if you are targeting an international audience in a different time zone, this form of marketing is perhaps the best as it gives your visibility all the time around the globe.
5.Customization
In the current digital age, marketers have more information about their audience than ever. Since all the things could be measured, your marketing team could now have a more detailed information about the behavior of your targeted prospects and tailor the future marketing initiatives on the basis of the learning from these data.
Through website analytics, you are able to see how many people are visiting your page what are the pages they are looking at, and how long do they stay. In addition to these there are thousands of other details that you could acquire from the website analytics.
Conclusion
We have no qualms in advising you to minimize traditional ways of marketing, if higher ROI is something you aim for. However, any marketing mix couldn't only rely on a particular methodology. If online marketing is one of the components in your marketing initiatives, you will definitely notice that it delivers more positive results in comparison to the other components in your marketing campaign.
Author Bio:
Daniel Clark is the Content Head at Clickmatix, an SEO services provider company, and frequently writes informative articles about the best SEO practices that combines content from the core.