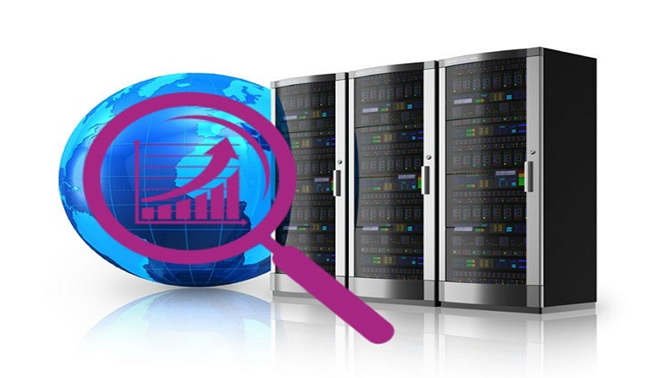 What is the first thing any newcomer notices about SEO hosting? It is a milieu of traditional and non-traditional hosting services that enhance website search engine optimization. It helps in a wholesome manner. From boosting speed to increasing sales, your website benefits from every single aspect of hosting based SEO services.
According to the SEO gurus of this decade, search engine optimization involves the creation of marketing campaigns that span multiple websites. Modern campaigns also involve multiple IPs, domain names and DNS. Search engines prefer websites that look more authentic. This means multiple IPS for several related sites and blogs with multiple Class-C IPs.
SEO hosting will change the way you look at the world
The right hosting service will help your website achieve faster loading. The customers will be able to access your complete inventory from their mobile and desktop devices, irrespective of their location. A prevalent strategy is to use multiple websites for directing traffic to the main site. This directs the business and money towards the main site as well.
Hosting can bring about a massive change in your revenue if it is good and reliable. An excellent hosting service is a difference between finding a new visitor and finding a new customer. You will never have to worry about losing your sales to your competition when you have an expert hosting service on your team. An expert lead hosting team can help you stay on the right side of internet law and the good books of Google.
Website hosting and its relation with SEO
Website hosting can affect your site performance in every way possible. A good hosting service will help you achieve your sales goals and revenue goals. A bad hosting service will get you in trouble with leading search engines and push you down the SRL.
Uptime and downtime: how long does your hosting service stay down? If it is about 3 hours a year, it does not amount to much. If it is 3 hours per week, you need a better hosting option. Downtime should be as less as possible. Search engines like live websites with almost no downtime. If your users cannot find you in their hour of need, the search engines do not consider your site and services as credible. When you want to hire a SEO consultant, always check their previous uptime-downtime records before signing on the dotted line.
Speed: Matt Cutts from Google stated at least seven years back that the search engine giant would start taking speed into consideration. A lot of water has flown under the bridge since then. Matt Cutts has left Google, and the search engine giant has declared speed as one of the governing factors for ranking. If your website loads slower than your perfectly matched competition, you will automatically rank lower as well.
Security: Web-hosting services need to make security their priority. In fact, leading hosting services have a dedicated team for website security management. You may want to use an RDBMS for your site and consumer data. Your hosting service needs to provide the security for that data. Security will NOT have a direct effect on your SEO. However, it will directly influence the footfall, sales metrics, and testimonial content.
You should get your dedicated hosting
Dedicated hosting is one of the best options for websites looking for brilliant SEO. Dedicated hosting not only offers minimum downtime, but it also offers the maximum speed since you will be the only one feeding on the speed juice. Security is also optimum for dedicated hosting. You can employ specific teams to look after the security of your customer database and website backend data. Choosing a secure dedicated hosting service automatically reduces the risks of DNS injection attacks. Brute force attacks also become a remote possibility when you are the only website on that server.
You can try boosting your rank with VPS hosting once you find a dedicated server. Shared hosting can tackle from 2 to 20 websites depending on the size of the server and the sites. If you like exclusive SEO, security, and speed, you should forego your love for a few extra pennies and invest in a private hosting network. You will never again have to worry about traffic peak-times and high volume data downloads. VPS is great for SEO personalization and management.
Why is SEO hosting less popular?
SEO hosting is an "old hat" term that defines the need of a reliable networking service that can support multiple websites with individual IPs that drain into the main money site. This may seem black hat, but the presence of multiple IPs makes it rather gray. Good SEO hosting services can, in fact, help you steer clear of link farms and help you find valuable followership with the aid of reliable link building.
How to choose the right SEO hosting service?
Choosing your first SEO hosting service can be challenging. You can follow these steps to end up with a reliable service that boosts your ranks, traffic, and sales.
Defining the necessary parameters
What do you need? Do you need shared hosting or VPS or private hosting? Do you need next to nil downtime? Find out all details about storage, speed, and bandwidth for this step.
Reviews and feedbacks
Find out all you need to know about the company on Twitter, Facebook, Google+ and LinkedIn. Find out what genuine customers have to say about your shortlisted hosting service.
You need to work with an affordable figure. Going for a yearly hosting package can cost less, but if you have your doubts about the quality of their services, go for a monthly package. If their services are consistent, switch to an annual package later.
Always shortlist a few services before you sign up. Webhosting needs to be a smart and wholesome decision. If this is the first time you are dealing with hosting services, you may want to consult experts on social media or read a few credible blogs before making your purchase.
Author Bio: Maria Jones is a media planner and analyst. She has worked with several leading SEO companies over the last few years. When leading e-commerce sites want to hire a SEO consultant, they visit Maria.