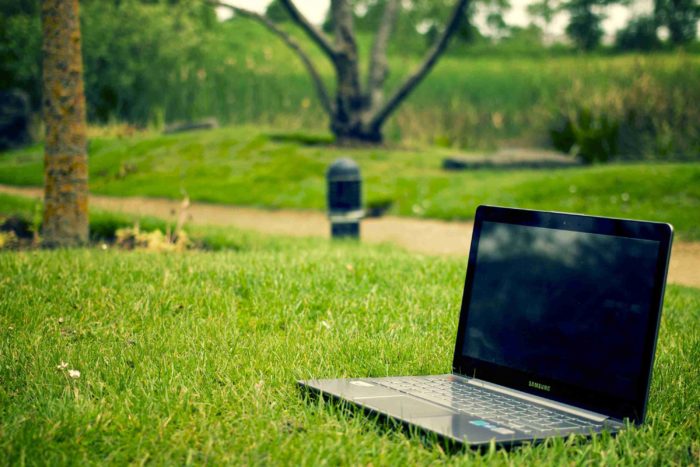 There's a fine line between thriving and surviving. As a business owner, you're most likely familiar with it. But, are you familiar with digital marketing as it links to your business? When promoting your products, one of the biggest goals is to stand out. In a world that is dealing with the issues of climate change, using green marketing can help you do that. 
What is green marketing?
Green marketing is all about promoting your eco-friendly products, practices, and processes. It is about making a sale while offering products based on environmentally safe features. It is about marketing products by highlighting their eco-friendly features and business practices. The latter often include reducing water pollution, implementing sustainable manufacturing, and using eco-friendly packaging, as well as recyclable and recycled materials.
Why should businesses use green marketing?
Green marketing is not only good for Mother Earth but also it presents several long-term benefits for the companies using it. These include the following: 
Competitive advantage
You can entice more customers to your business who care for the environment. 
Access to green customers
Environmentally-conscious customers are an emerging market. 
Increased brand loyalty
The more sustainable your practices are, the more positive your image becomes. This positive perception can lead to greater customer loyalty. 
Good reputation
Your sustainable efforts can help create a good image of your business. These can make your customers feel like you are paying attention to what matters. This can assure them that you will also pay close attention to their needs now and in the future. 
According to The Conference Board Global Consumer Confidence Survey conducted with Nielsen in the Q2 of 2017, 81% of the global consumers care for the environment. This encouraged them to seek companies that help protect the environment, too. This compassion for the planet is the strongest among the millennials, Gen X and Gen Z. 
The same survey also shows that consumers expect companies to implement corporate sustainability. Consumers are using their spending power to apply the change that they want to see in the world. If you want to cater to this need, green marketing is the way to do it. 
Forbes cited research on corporate social responsibility in 2017 showing that 68% of millennial consumers purchased a sustainable product in the past year. The same study shows that 87% of consumers have a positive perception of any company that pays heed to environmental or social issues. It also shows that 88% of them said that they will remain loyal to a company that shows support for such issues. Not convinced yet? The study shows that 87% are willing to buy socially or environmentally beneficial products. This should be a good enough motivation for you to try green marketing. 
Impact of green marketing on consumer purchases
A Nielsen study monitored the purchases of chocolate, coffee and bath products, three of the most commonly bought consumer goods. It showed that those with sustainability claims sell more than the non-sustainable ones. The 52-week observation period showed that sustainable products sold 3% more than the other products. Sustainable chocolates sold 2% more, coffee 11% more, and bath products 13% more than the total sales of the products in their respective categories. 
The study shows that sustainable coffee brands have better shelf placement. This is to cater to the increasing demand. But the study also noted that sustainability should not end with the product features alone. It should also describe a company's operation and practices. 
CGS, a business applications provider, conducted its 2019 Retail and Sustainability Survey that shows the online purchase statistics of 1,000 American respondents. It further shows that 68% of the Gen Z shoppers have made eco-friendly purchases in 2018. 
Other important findings from the survey include how consumers want more sustainable products. In fact, one-third of them are willing to pay more for these products. The survey also shows that consumers remain loyal to a brand due to the business's ethical and sustainable practices. Green marketing is even more necessary in targeting the more eco-aware younger generation. They are more concerned about a company's sustainable practices and are willing to pay more for green products. 
The leaders in green marketing, such as Whole Foods, Starbucks, Timberland, and Ben and Jerry's, are aware of the effects of their sustainable practices on their bottom line. Let's examine what these companies did that made them "green": 
Ben and Jerry's
They led the movement by using natural ingredients and eco-friendly business practices. This is a part of its parent company Unilever's sustainable move to continue reducing its greenhouse emissions. 
Starbucks
They have been promoting sustainable coffee farming practices. They even pay more to encourage farmers to use sustainable coffee-growing methods. Starbucks also has a Shared Planet program that encourages its stores, customers, and employees to be eco-friendly. 
Whole Foods
This supermarket sells only organic food. It also supports green practices by using biodegradable packaging, promoting wind energy, and conserving water. 
Timberland
They have implemented the practice of rating their shoes based on their impact on nature. They also redesigned their stores to shave off 30% of their energy consumption. 
Are you hoping to boost your bottom line too? It's time to focus your efforts on going green! All the statistics mentioned above have shown how eco-aware more consumers have become. If you want to keep your customers, gain new ones, and improve your bottom line, develop a green marketing campaign now. But be warned! Consumers are bound to scrutinize not only your "green" claims but also your operations and other practices. Make going green a holistic approach to gain credibility as a truly eco-friendly business. 
Author Bio: Lianna is a digital marketing junkie to the extreme with a knack for social media marketing strategy and implementation at muchneeded.com. She is extreme in her work, with a deep goal of always being updated on online and offline marketing news of the world.