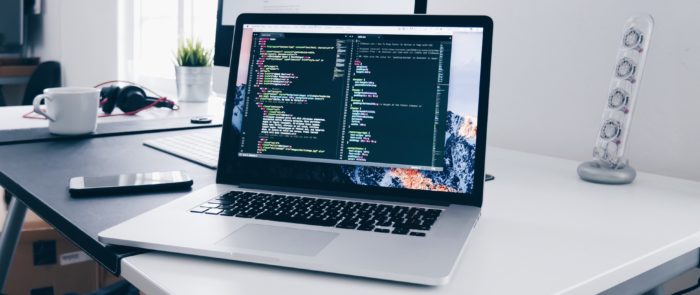 2018 saw a tidal wave of improvements to how businesses manage their online presence. Responsive web design, with clean layouts, implementing optimization practices and the growing use of call to action buttons are all trends that have had a considerable impact on revenue and conversions for many businesses this year. Knowing what's going on in the world of web design is important; it has become so easy to make a website that virtually any business can have one, which means that in order to remain competitive, one must innovate and use all available tools to their advantage. Let's explore four web design trends you should care about, with the help of stats and facts compiled by DesignAdvisor.
Responsive Websites
With the rise in popularity and wide accessibility of mobile devices, more and more users are swapping desktop for mobile. As this migration continues, many business owners are noticing that investments in their mobile website game bring returns. However, change is slow, as around 90% of small business owners still have not yet updated their sites to make them responsive for mobile users.
Users demand responsiveness because they engage with websites differently nowadays – 90% of consumers will look at the same website from more than one device, and as many as 74% of users will return to a site if their mobile experience was good.
Almost 50% of users will react very negatively to a non-optimized site, taking it to mean that the business simply does not care about their image. The effects of taking the time to make improvements can be huge: HMT Technologies revamped their site to be mobile responsive and saw a 159% increase in monthly revenue, accompanied by a 60% increase in time spent on site and a 21% boost in pages per visit.
Responsiveness is relatively easy to implement, as many web design services and templates already offer it, and web designers can do the needed changes in little time. As a way of getting started, remember to optimize text, images and other components for mobile viewing.
Simple and Beautiful Layouts
Having an eye-catching layout is an excellent way of signaling the quality of your product or service, as your website is the equivalent to your storefront. 38% of users will stop engaging with a site if its layout is unattractive, meaning that disregarding aesthetics can cost a businesses money.
In terms of trends – the year behind us has seen an increase in the use of illustrations as visual driving forces, broken grid layouts, and minimalist designs that aim to provide information in the most straightforward and intuitive ways possible.
This year, Sussex Insurance increased traffic by 15%, minutes on site by 23% and social referrals by 200% after they invested in user experience and their layout.
Optimization and Speed
Facing increasing demands from users means that web designers have to stay on their toes at all times. We have seen a growing reliance on optimization practices, paired with regular testing of site performance with web tools. Optimizing a site can increase visits by more than 100%, and more than a 110% increase in on-site clicks – impressive numbers no doubt.
Web developers are starting to care more about web speed as well, as users are coming to demand increasingly faster sites. A slow-loading website and one with image loading issues, in particular, can cause up to 40% of visitors to stop engaging. If a loading delay occurs during peak times, this percentage skyrockets up to 75%. High expectations imply high returns, though – this year, the eCommerce site Shopzilla, managed to increase conversion rates by up to 12% by getting their site to speed up by 5 seconds.
Call to Action Buttons
Call to Action (CTA) buttons are a crucial element of online marketing. Their role is to draw users' attention towards taking a desired action (for example "BUY NOW" or "START  a FREE TRIAL"), A business' ability to make a profit is associated with its ability to convert visits into clicks and purchases. However, over 70% of small business websites still don't have CTA buttons on their home pages.
By playing with contrasting colors, fonts, negative space and button size, web designers are finding ways to innovate and improve CTA buttons to draw in user attention. These tweaks have an impact, as experienced by Meetingzone; when they implemented some changes to their buttons making them more prominent and eye-popping, their conversions increased by an incredible 2900%!
For more facts and stats check out this web design trends infographic!