Most people think of Instagram as a platform through which they can showcase beautiful pictures of their day-to-day lives.  Very few of them consider it ideal for business. Instagram can help you with your SEO efforts, increasing your reach on social media. Any marketer will tell you that high rankings on search engines are a very important thing. Many brands, even top brands, rely on people finding them through searches and in this way, grow their business.
The question that many business people ask is how much value Instagram can add.  Is it just great to look at or does it actually boost your rankings?  The answer is that it most definitely raises your rankings. You need to make sure that the content you post is of high quality and relevant to your company, and you also need to ensure that you have integrated your other social media sites and discovery tools.
With more than 700,000,000 people on Instagram, it is clear to see that people absolutely love this platform. As a business person, you need to make sure that you make the most of this platform and you can only do so by having smart campaigns and great pictures. Instagram needs to be a part of your overall SEO efforts and not necessarily used alone.
It is important to note that Instagram in itself is a search engine. People can search within the interface on various places, people, and hashtags. The results that pop up are based on several different factors that include your connections, which you follow and the videos and photos that you have liked.
It is important to note that traffic is driven to social media sites by search engines on a regular basis. That is why if you search for a brand, business or famous person, you get their website and social media pages listed. It is important then for you to take advantage of Instagram by making sure that you have filled out the profile, providing relevant information that a social audience can relate to.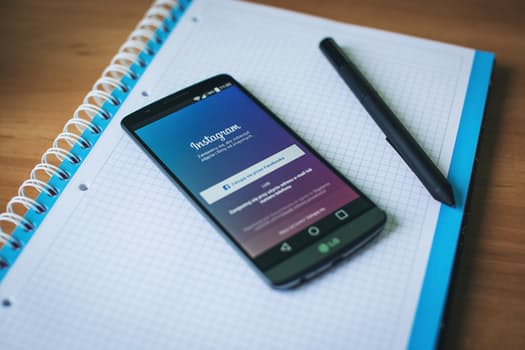 Where Does One Begin?
Build a Profile – You need to begin by building a profile for your brand. Look through all the required information and take advantage of it. Add an image which could be a picture of yourself or a logo of your company.
Integrate your social media platforms – Chances are that most people will stumble upon your Instagram profile through other social media pages. Be sure to keep your pages integrated, particularly if your brand is very visually oriented.
Take and share fun or interesting pictures – What you share needs to catch the attention of people on social media. If you have people talking about your pictures, engaging with them and liking them, they will also most likely want to know more about what you have to offer and will click through to the profile page.
Use Hashtags
One of the best ways to optimize your Instagram content for search engines is to use hashtags.  Hashtags will allow people to find your content easily and quickly, and will also increase the level of engagement you enjoy. It is important to understand the basics before you dive right in, or better still, use a company that can help you maximize your efforts and increase your followers for Instagram.
Make sure that the hashtags you use are relevant to the message you are passing on and to the brand.
If you are running or promoting a contest on Instagram, it is a good idea to have a custom hashtag that you can use to organize and track the contest.
Be careful to select a few hashtags to use as having too many can dilute the message you are trying to pass on and the brand as well, not to mention that they may become annoying.
Take note of hashtags that are trending or have become popular as well as the comments, likes, and keywords being created on Instagram as these influence your search rankings directly.
Linking Social Media Profiles
Your SEO campaign should take into account your other profiles on Twitter and Facebook as well and link them to Instagram. This makes it easy to share the same pictures across all three platforms. This is great because your posts become more visible and you can engage with more people about your brand. In order to make sure that your post is easy to discover, add a well thought out hashtag.
Of course, you will be expected to add some text whenever you post your pictures. The text will also show up when the post is shared on Twitter and Facebook.  For your post to show up on Twitter in image forms, you need to use IFTTT.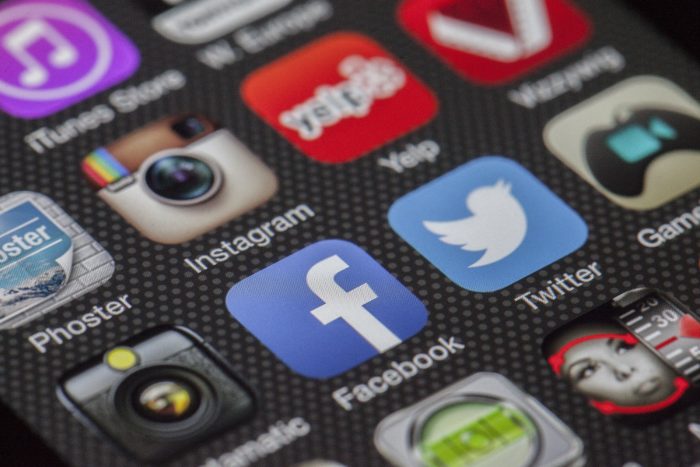 Tell Your Story
People respond better to anything that tells a story. They love connecting the dots, and in this case, the pictures. You should be educating would-be customers on what it feels like to experience or to use the product you are showcasing. Pictures and videos will give people a better feel of the product. Be sure to also share other content that your followers will find interesting such as how one can use the product in different ways where possible.
Embedding Pictures and Videos
Another way to enhance SEO is to add engagement triggers on the company website by embedding your Instagram photos and videos. If you have had an Instagram contest, you could write about it on the company website and then be sure to add the winning pictures as part of the brand story you are telling. As you get more shares and likes, your SEO ranking will also improve.
If you are not good with IT, then you will probably be better off getting someone with this knowledge to do it for you. In fact, finding a company that manages social media and SEO marketing for businesses would be an ideal choice. They have the know-how and the resources to make sure that your followers increase quickly, and your company website and social media pages rank high on search engines.
Bio:
Harris is a leading blog writer and content marketing professional with thousands of real Instagram followers for his postings.