WordPress is one of the best platforms to build a website. Its easy-to-use interface, pre-built WordPress themes, and limitless plugins can add any function to your perfect site. In fact, the main reason why people use WordPress is how easy it is to build a functional and beautiful website in a matter of minutes. Part of that process is due to the themes. When it comes to finding the right one, the options are nearly endless.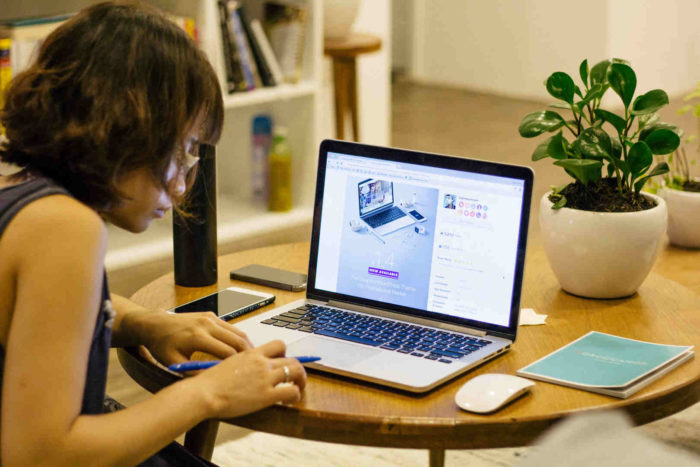 Here is a list of the best WordPress theme developers for all your web-building needs:
1. FrogsThemes
If you're looking for themes that have a professional business-style, FrogsThemes is the place to browse. Their themes feature powerful features, an extensive selection of fonts, and even a page builder. You can buy themes from them separately, such as their uber-popular theme Avada. If you build websites and want more than just one design, FrogsThemes offer memberships that grant access to multiple themes.
2. Obox Themes
Since 2009, Obox Themes has serviced over 200,000 customers. Their most popular theme is the Layers Site Builder Theme. This theme lets you build a site exactly the way you want. Then, you preview it in real-time in the WordPress customizer. You can buy individual themes for $49 each, or buy their 7-theme collection for $299.
3. Themetry
For those looking for simply gorgeous and precise themes for their websites, Themetry might be the perfect answer. Their themes are some of the easiest to set up. They're accompanied by a ton of tutorials to guide you through every step. To make the process even easier, they even have a support team that's available to help at any time. You can use any and all of their 8 themes for just $99/year.
4. ThemeFuse
Considered as a theme club, ThemeFuse has themes for practically any type of website that you're looking to build. Their most popular theme is called The Core, which is a powerful, versatile theme that can be used for just about anything and comes with a visual page builder to make customizations fast and easy. You can join their club for $195/year to gain access to their 45+ themes.
5. Themezilla
Themezilla offers some of the cleanest-looking designs available on WordPress, which can give your site an incredibly professional and posh look. One of their most standout products is their own eCommerce service, Zillacommerce, which is essentially an alternative to WooCommerce. It combines WordPress with the Shopify storefront, for those looking to build an online store using WordPress. A single Themezilla theme is $59, but the membership costs $199 and gives you access to their 27-theme collection.
6. CSSIgniter
Having been around a bit longer than some of the aforementioned themes, CSSIgniter offers 81 premium themes for any type of website you could imagine building. Their setup up process is streamlined to give maximum results with minimal effort, all while being beautiful and appealing to your visitors. Compared to most developers, CSSIgniter is one of the most affordable, granting access to their 81 themes for just $79 per year, which works out to less than $1 for each theme.
7. Themify
Having served over 67,000+ customers, Themify offers a wide range of themes and plugins to easily build your ideal website. They are considered drag-and-drop specialists in the field of WordPress themes. Their page builder functionality comes with every Themify theme. This allows users to virtually customize the themes in any way that they could dream of with absolute ease. You can purchase a Themify membership for $79 per year and upward, depending on what features and plugins you're looking to gain access to.
8. My ThemeShop
Considered one of the most established theme developers in the world of WordPress, My ThemeShop has almost 350,000 customers; that's over a quarter-million! Their themes are built for super quick loading times with high performance and come loaded with plenty of features for both the front-end user experience and back-end development and management. You can access their collection of 91 premium themes for just $87 per year, giving CSSIgniter a run for its money in the department of affordable themes. If you're looking for just a single theme, you can purchase one for anywhere between $29-$59, depending on what you're buying.
9. WPMU DEV
There aren't as many theme developers as popular in the WordPress world as WPMU DEV, and with good reason. This developer team has one of the most feature-intense WordPress clubs in the world, and they run an excellent and well-read blog that gives WP users great insight into all things related to WordPress. One of their best designs at the moment is the Upfront theme, which features one of the best drag-and-drop builders for precise customizations. You can get a basic membership at $49/month for access to their themes and 100+ premium plugins.
10. Elegant Themes
Finally, Elegant Themes has been considered among the best of the best WordPress themes for the past few years. They have serviced over 350,000 customers since 2008. Not only are their themes truly elegant and easy to use, but they have some of the best plugins on the market to make your WordPress website the very best. Their most popular theme is Divi, a multipurpose theme that features nearly endless variety when it comes to customizations paired with incredible functionality. They're also at the top of the list for best-priced on the market, with their entire 87-theme collection available with a membership for only $69 per year.
These are 10 of the best website builders for WordPress in 2018. But from this list alone, you should be able to get everything you need to build your dream WordPress website quickly and easily.
Author Bio: Karthik Reddy, Community Manager at websitebuilder.org, is the author of India's Number 1 travel blog. Boasting an MBA in computer science, he once decided to get away from the office desk life and take a breathtaking journey around the world. He is eager to use the power of the global network to inspire others. A passionate traveler and photography enthusiast, he aspires to share his experiences and help people see the world through his lens.