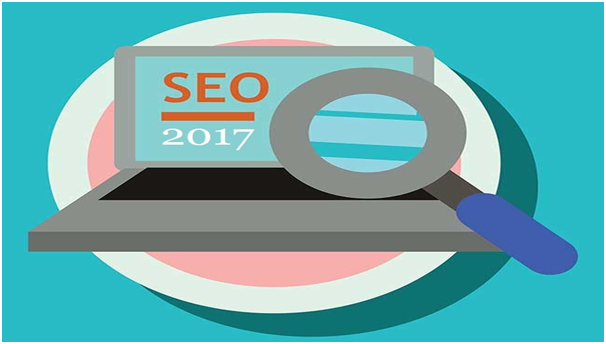 Change is a way of life, and all marketers know SEO best practices constantly evolve.
This change is natural and will continue to grow with time. But the speed of SEO developments can catch even the best marketing guru off guard.
Most of these new SEO practices are a result of Google. The king of all things SEO, Google regularly changes the rules of the game by updating algorithms and shifting ranking factors. These fast-paced changes to search algorithms keep marketing experts on their toes.
The last few years have been especially eventful for SEO. Google released two important SEO updates, Panda and Penguin, to block weak content and spam links from appearing in top search results. Other major developments were implemented in Google+, AdWords, and more.
So how does a smart marketer stay on top of all the breaking news in SEO? To efficiently manage new information, follow the major SEO blogs for research, insights, and upcoming trends.
With the New Year upon us, we'll take a look at the top SEO blogs for 2017 and beyond. These blogs not only feature the latest news, but provide in-depth analysis about the impact of best SEO practices for your business or agency. No matter who you are, ranking high on the top search results should be a priority.
Knowledge is power. Understanding how your online presence is affected by new SEO rules should guide your future marketing efforts. Here are the best SEO blogs for 2017:
The Google Blog – The King of the SEO Castle
Google's blog should be your first stop in staying on top of what's going on in the world of trends and technology. Their blog is a collection of the latest news and happenings related to Google's domain. Keep in mind this blog is just informative and does not provide specific SEO tips. But keeping an eye on this blog means you are always up-to-date on Google news.
Moz
Moz specializes in providing software, tools, and resources for better marketing. While some of their offerings are paid, they provide a treasure trove of free services and advice dating back their start in 2004. Moz is credited with some of the best beginner guides for SEO. Their detailed writing helps many businesses take advantage of SEO best practices. Popular topics and advanced materials are available through their collection of sites.
Search Engine Watch
Moz's Search Engine Watch is one of the most popular SEO destinations on the web. It provides plenty of news articles with helpful data and graphs in an attractive, easy-to-read layout.
Search Engine Land
If there was a prize for breaking news first, Search Engine Land would come in first place. Search Engine Land brings the latest news to readers ahead of the competition. They provide multiple in-depth articles on a range of subjects to give marketers an engaging experience.
Search Engine Journal
Besides covering news, this site thrives on guest blogging and providing entertaining content. Since much of its content comes from guest writers, you can expect a diverse set of opinions and topics.
SEMRush
This site is most famous for its SEO audit tools, but it's also making a name for itself for its helpful blog. This blog is always updated with the latest trends by in-house and guest writers.
Kissmetrics
For the more data-drive look at SEO, check out Kissmetrics. They publish fresh content about metrics and data to help you optimize your marketing tactics. Expect to see regular post every week from complex angles.
Content Marketing Institute
For a full look into all aspects of marketing, from SEO to consulting, go to the Content Marketing Institute's blog. It's best not to think of your SEO strategy as one singular component, but see how it fits into your entire business model. This blog helps you incorporate SEO into the big picture, offering advice and information to strengthen your entire online presence. This site is worth spending time with to stay informed.
Hubspot
This blog gives valuable data with a writer's finesse and down to earth tone. Hubspot's blog gives you easy to digest information in the form of how to's, guides, and engaging lists. From web design to sales to marketing, several subjects are covered with SEO as a main focus.
HigherVisibility
Combining real world current events and marketing, HigherVisibility presents news in the frame of how it affects your marketing and SEO plans.
These resources and many others can help make 2017 your best SEO year yet.
About the author – David Wicks is a digital marketing expert with special interest in SEO. He is ready to help with your 2017 SEO plans. With a ringside view of several successful businesses, he knows how the industry grows and changes. In his spare time, his hobbies include listening to music.