It's no secret that video is a highly effective marketing tool capable of engaging audiences and driving conversions. What's interesting is that video has been around for a while, but it's set to become even bigger in 2017 with social video.
Social video is any video created to be viewed and shared on social media. It essentially takes the best of what we already know about social media marketing and video marketing and combines them into one, highly effective concept.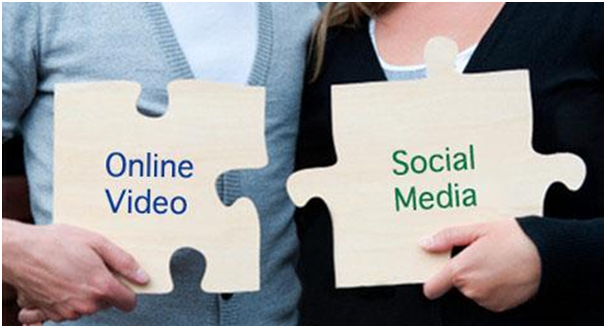 Video is not a new concept or something to only be used by mainstream media; it's here now and it's here to stay. It's a valuable method to showcase your brand, sell your potential value, and foster a healthy atmosphere for your audience.
Studies show that 87% of marketers already use video in their campaigns. If you're part of the 13% who aren't using video then it's time to embrace it and dramatically improve the effectiveness of your campaigns.
Video improves everything in a campaign, from engagement to click-through rate to conversions, no matter where it's used in the sales funnel. Just including a video on your landing page can boost your conversion by a whopping 80% and using video in an email can lead to a 200-300% improvement on click-through rate.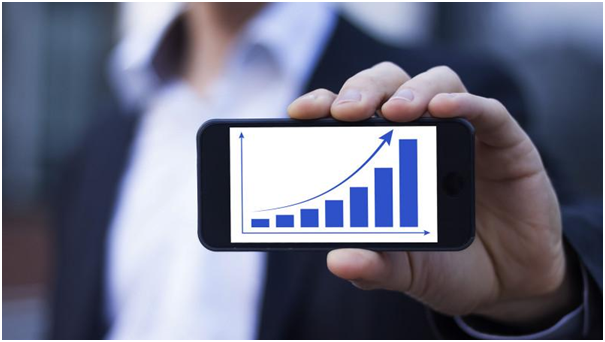 Why is it that video affects our behavior as consumers?
Essentially it comes down to two aspects. Firstly, we like to be entertained, especially when we go on social media. Video content that's engaging and adds some value to the customer can be highly effective simply because it entertains us on an emotional level.
Secondly, with technology nowadays, we're overloaded and bombarded with information. Watching a video is an easier way to digest information than reading text for most people. In fact, videos are processed by the brain 60,000 times faster than text, so it seems like a no brainer in terms of cognitive effort.
The simple fact is that video has become the most effective way to speak to an audience. If you want your audience to interact and share your content, then video is definitely the way to go. In fact, if your content is in video form, people are 39% more likely to share it, 36% more likely to comment, and 56% more likely to give it a like over non-video content.
What's interesting is we still haven't reached the peak of social video's full potential and the medium is still in its infancy. But, let's see what the future has to hold and why social video is set to become even bigger in 2017. YouTube already reports that mobile video consumption rises by 100% every year, so it's certainly not going away anytime soon! This mobile growth is part of the reason that YouTube videos go viral in the first place.
Social video is set to become more prevalent throughout 2017 for a few reasons, so it's important to pay attention. Firstly, social media networks are all investing in their own native video platforms. This includes Snapchat, Facebook, Instagram, and Twitter. This means that the market may be poised for a shift away from YouTube as the king of video and we may start to see more video that's been specifically curate for different native platforms.
The benefit of video, of course, is that what you make for Facebook can then be re-edited for your Instagram audience or vice versa. Once you have your core creative ideas down, you can then tweak the content for each of your channels ensuring that you drive the most engagement possible from each group.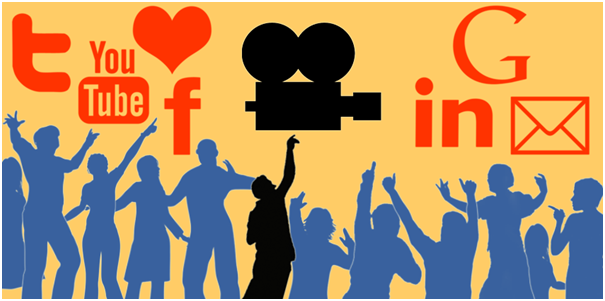 Video is already king of the internet. Studies predict that 74% of all internet traffic this year will be because of video, most of it on social media. Facebook currently has a billion video views a day and Periscope users watch an average of 40 years worth of video each day!
With the prevalence of smartphones social media now in our pockets, so social video is set to skyrocket. Already 93% of video users share the videos they watch online, so once you get good video content into the right hands, you can be sure your message will spread and you'll see an improvement in all your social media marketing metrics.
The numbers don't lie and we can see that video does indeed seem to be the preferred form of consumption by consumers. However, it's important to remember that social video is not just good because it's popular. Video is also the best medium to sell a product as it provides the best visual opportunity to demonstrate features and take customers on a virtual tour.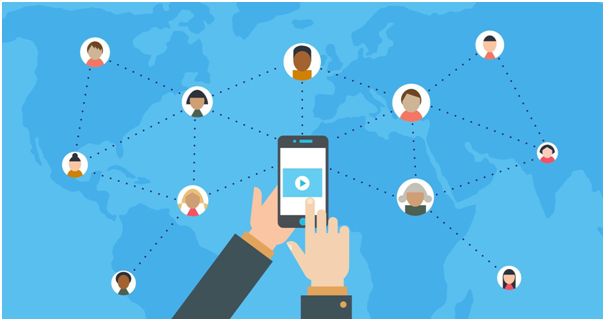 Besides the visual factor, video also allows brands to not just show the customer something, but also to tell them a story and take them on a journey. Video can be highly emotive and a key ingredient to use when tapping into consumer's emotions whether it's pulling on their heart strings or generating excitement.
One of the biggest benefits now is of course you can be live! There's something about watching an event in real-time that makes it more special. So there's no better way to get your audience to feel closer to your brand than be doing live video. Not only is this a great opportunity for consumers but it can also provide you with real-time feedback from your audience (such as in the form of comments) which you can then address right away on the video itself.
Whatever way you look at it, social video is set to be the hottest marketing trend of 2017. Videos capacity to tap into emotions, display things visually, and be easily digestible makes it by far the most effective strategy for selling your brand. So if social video isn't already part of your marketing strategy for 2017, it's time to put it on the list!