"The BEST way to predict the FUTURE is to DESIGN it!" and this is applicable for all fields including website design. As there are a number of web designing aspects that change year after year, the same can be expected in 2016.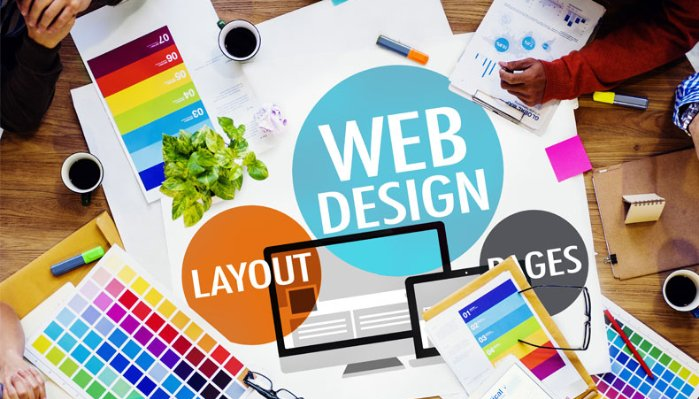 It is true that, in the present age of digitization, a good and up to date website is essential for the success of online businesses. There are a number of clients who just prefer to focus on their essential services or products without understanding the need of incorporating the latest web designing trends, but this should be strictly avoided. In fact, being a website designer, you need to focus on your client's website designing approach and try to convince them to adopt the latest design trends.
So, as 2015 is quickly coming to end, a website design company in Brisbane is predicting the future web designing trends for 2016.
The proliferation of user interface patterns:
There have been a lot of UI design patterns introduced since website design services have been initiated. Gradually, the design patterns have been matured and there is always something different with each UI pattern. Some of the popular UI patterns that may get popular in 2016 are:
The hamburger menu: This is getting to be a popular pattern and may establish its flagship in 2016. Its widespread use can make the function easily recognizable for the users.
Account registration: In 2016, you will see a new account registration pattern which may include a form to fill out or a social account to sign up for. Multi-step form wizards are another registration option that encourages its users to flow through the process while reducing unnecessary friction.
Login scroll: This pattern includes placing all the important elements in just one page. This concept is preferable for storytelling sites as you can still mimic a multi-page site by breaking the scroll into several sections.
Card layouts: Another popular pattern is the card layouts that are placed everywhere on the web page. Each of the cards includes a unified concept and acts as a "content container" that makes it easier to represent information about the site.
Rich Animations:
Animations are highly preferred in order to enhance the site's storytelling while making the experience interactive and entertaining. The animation concept can be used anywhere in the web page of a site. There are generally two types of animations:
Large scale animation that offers more impact on users and includes parallax scrolling and pop-up notification features.
Small scale animation that includes hover tools, spinners, and loading bars that don't require any user input.
The most popular animation techniques include:
Loading animation
Hover animation
Navigation and menus
Scrolling
Motion animation
Galleries and slideshows
Background animations and videos
Microinteractions:
Microinterations usually happen around us right from turning off the alarm on the mobile phone to using applications like Facebook. It is likely that you start your day with microinteraction itself by engaging more and more with the user interface in a single moment. An important part of the digital design project, microinteractions also help in communicating a status or a bit of feedback, helping users to manipulate something as well as see the result of an action. Each of the interaction leads a user towards a path of more human-centered design.
Material Design:
Material design uses shadow effects along with the implementation of the concept of depth and design for creating designs that appear realistic to the users. The main goal of the material design is to create a clean modernistic design that primarily focuses on user experience and allows more depth as compared to another popular website designing trend—pure flat design.
Flat Design:
The next popular trend is the flat design that comes after material design and the responsive web design. It includes some of the interactive features like the long shadows, simple typography, vibrant color schemes, ghost buttons, minimalism, and many more.
Thus, other than the above five most popular website designing trends, responsive design is another trend that is currently popular and will continue to be popular in the years to come. So, along with welcoming new year, gear up to update your website with latest web designing trends.
Author's Bio:
Ryan is a web designer and has been working with a website design company in Brisbane for a few years. With this post, he is predicting the website designing trends for 2016.