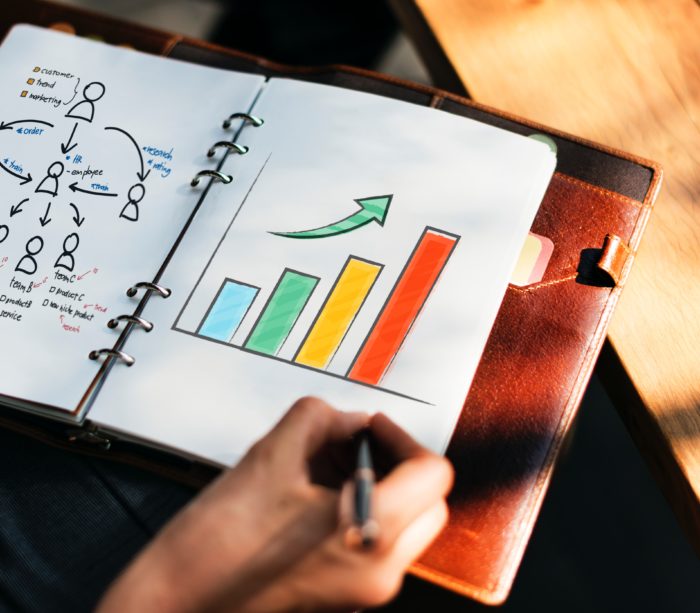 Content is king, so they say. Content marketing is one of the most important aspects of digital marketing.
It's simple enough to churn out a blog post every few days, but making that content work for you isn't as simple as writing a new post. In fact, if done improperly, it can feel like you're screaming into a void.
In reality, only 42 percent of business-to-business marketers believe they're good at content marketing, according to CMI. Still, 60 percent of marketers say they create a new piece of content each day, according to eMarketer.
That means the playing field is still relatively open when it comes to quality, but crowded when it comes quantity. And quality beats quantity almost every time.
So how do we make our content go to work for us?
1. Think In Leads, Not Conversions
To begin with, we shouldn't think about content like blogs and articles as creating direct sales. Indeed, they're not really an effective measure of success anyway.
Content is there to make you a trustworthy resource for buyers and create loyalty in repeat customers.
Instead, you should think of content as the shop window: it's what draws people in. By building in secondary calls-to-action, in addition to the regular "buy now" button you can turn repeat visitors into customers.
Content marketing primarily aims at generating leads, not conversions. So optimize your stuff appropriately.
2. Optimize For SEO
Of course, the best content in the world isn't worth anything if no one can find it. In order to make your blogs, articles, or other content appear on Google searches, you need to make sure everything is optimized for SEO.
The simple fact is that most people find our sites through search engines. That means maintaining your search engine ranking is integral to success.
Google traffic converts very well because it is highly targeted. And once traffic starts arriving you can reasonably assume it will continue for some time. That means that one of the most important steps is to diagnose your content to make sure its optimized by a search engine marketing tool. Those should include in-depth keyword research, optimization recommendations, usability fixes, and more.
3. Think Evergreen
While time-sensitive content might be fantastic at generating a boost in traffic right away, it doesn't help much in the long run. Evergreen content is a way of thinking about content that can be applicable at any time.
Additionally, content like this tends to provide extra value to audiences, who can recommend articles to friends, come back to confirm information, and it saves you time.
It may take longer to produce, but you won't necessarily have to create content as often. Remember when we talked about quality over quantity in the introduction?
Because of the nature of the content, it stays relevant longer and will generate leads for a longer period as a result.
That means, of course, that you need to think very hard about how you utilize SEO in this type of content.
But if done correctly, evergreen content is very valuable SEO-wise. Refer to this case analysis of how content-driven SEO helped a liquor major with sales in no time. If a piece of content is relevant for months or years it will likely receive a higher ranking on search engines.
A few ideas for evergreen content:
Checklists
How-to guides
Listicles
Podcasts
Research Papers
Case Studies
4. Social Media Engagement
Interacting with social media is free. But that doesn't mean it's easy.
Creating shareable content is difficult and often requires a lot of effort – and even then you can't be sure it's going to be successful.
There are some tools that will help you monitor what's creating a buzz in your industry, these can be used to decide where to focus your resources.
However, we do know that there are a few types of posts that tend to outperform others on various platforms. Infographics work well on Facebook, Twitter, Instagram, and Pinterest, among others.
Graphic quotes are also very popular with influencers and get shared a lot. If you can create a piece of content that will get shared throughout social media you can help drive traffic to your site and create conversions.
5. Moving Pictures
Things like articles, infographics, and how-to guides are old standbys. They have a relatively cheap – if not free – barrier to entry.
After all, if you're able to write the articles or compile the information yourself, you'll keep your costs low.
Even if you have to shell out for someone else to write your content, you'll likely see a higher return for your money.
For a long time, video has been prohibitively expensive to produce, but with the increasing quality of smartphones, the prevalence of free video editors, and increased processing power to make viewing them easier, videos have become a viable marketing option.
Indeed, according to a ComScore study, millennials' mobile consumption is greater than their TV consumption.
ThinkWithGoogle, meanwhile, showed that half of all internet users look for videos related to a product or service before visiting a store.
Conclusion
The internet has been a great equalizing force in society. Thanks to the democratization of resources, producing content has never been easier.
However, it's a double-edged sword. While putting new content out into the world isn't difficult, creating quality content that will help you stand out remains a challenge. There's just a lot of static in the world.
But there remain a lot of tools at your disposal. Tracking your SEO website score will help you analyze the effectiveness of your content while paying attention to new trends and mediums will help you stay relevant.
So if you concentrate on what you're creating, make sure that it's a high standard of quality, and remember that you're working toward leads – not conversions – then you'll have a better chance at success.
Content is also a good way to engage with your customers and position yourself as an authority in your market. And besides, creating content is a lot of fun too.
---
Sam loves to write on technology and related stuff – with ecommerce, mobile, and internet marketing equally driving her interest. An avid reader and absolutely mad about donuts, she's been associated with Sam Zaman – Mofluid/Snewscms for a long time.