The nearer the top of page one in Google search results, the greater the number of visits your website will get, so you want to get as close to that #1 position as you can, right? You need to learn how to optimize a web page quickly and simply to get the results you desire.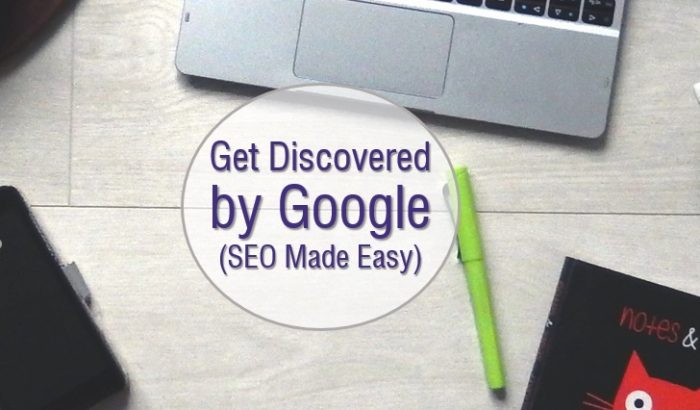 Read on and not only will I show you how you can improve your SEO ranking, but you won't need to hire a costly expert to do the work. You can do it all yourself. You don't need to have any previous SEO experience either, which is great news.
I will show you how to create effective H tags that search engines will love. You'll discover the importance of internal and external links, how to use YouTube to your site's advantage and how to structure your site for maximum ranking.
All you have to do is keep reading…
How to structure your content to help Google rank your website
H tags stands for 'header tags'. Keywords in relevant text in headers are more easily found by Google, so they will help you to rank higher.
H tags are numbered H1 to H6, and you want to use at least H1 to H3 tags.
The more general and far-reaching the keyword, the higher the H tag number. The best example I use to understand this, is where someone might live. H1 would be the World, H2 Europe, H3 England, H4 London, H5 Mayfair, and the H6 tag would be John Street.
The number of H tags created depends on what type of content each specific website page contains.
You should, as a minimum, include the following:
One H1 tag which includes a main keyword
One or more H2 tags with similar, but not identical keywords
One or more H3 tags with additional keywords which are relevant to the content on the page
Take advantage of other successful websites to increase your own SEO
If you're a fan of (legitimate and effective) shortcuts, then you'll love these tips.
Include one or two links to relevant 'authority sites'. These are popular websites with lots of traffic. As an example, if you were selling power tools, then you would include a link to the DIY Doctor website. For my own SEO website, I might link to a relevant article on SEO tips in another high-ranking website.
If you are unsure how high another website is ranking, you can download and use the handy Moz toolbar to use as a rough guide.
When I suggest taking advantage of the success of another website, don't use a competitor's website, you would be shooting yourself in the foot!
Next, I'll show you two really clever ways to further improve your website SEO…
The longer visitors stay on your website, the higher your website ranking will become
You'd think the easiest way to keep visitors on your website is to give them plenty of content to read. Unfortunately, that can have the opposite effect! Why?
Because:
More of us now use smartphones to access the Internet than PCs
Nobody wants to read a whole page filled with text.
Smartphones only have small screens.
Today, it's all about quality, not quantity.
So deliver great value. Use short paragraphs.  Keep people guessing. And ask questions.
Know why?
Because whenever we read a question we ALWAYS want to know the answer, so it keeps people reading.
Also, lead into different sections and use ellipses, because that's not all…
YouTube isn't just for entertaining you!
I've told you that Google loves websites that it can see visitors stay on.
If you're running Google Analytics, then they know.
Want to know the best way to most effective way to get someone to stay on your website without having to write anything?
Simple – embed a YouTube video.
Don't add a link to a video on YouTube as that takes visitors away from your website. Here's how to embed a YouTube video on your website. You can also use http://embedresponsively.com/ to embed YouTube videos into responsive design (I use that a lot!)
This has double value because Google loves YouTube because they own it. So you're using a mixture of media and a Google property, so you're going to score points for that.
Not just a pretty picture
Pictures attract, but what if they could increase your website SEO at the same time.
With the right program (such as EXIF Editor on Mac or Free Exif Editor on Windows)  this can be done quickly and is an incredibly effective 'next level' technique that most people don't do, so will give you an edge:
Include around one image for every 500 words of text
Ensure the image is no greater than 100kb in size (Photoshop is great for reducing size and keeping quality. GIMP is a good free alternative)
Use keywords in the image metadata. Metadata is text which is not visible on the web page but is background text that Google will recognize
Credit your site in the metadata
If you're a local business, add GPS coordinates in the metadata.
So now you've got a well-optimised page that search engines can understand the content on and is using some techniques that put you ahead of your competitors.
However, for maximum benefit, you need to optimize a web page like this and linked together the right way
If you set aside 20 minutes to optimize a web page, you should still have ten minutes left. Why not use that time to get in touch and let me know if you need any additional help or advice, I'm always happy to help whenever I can.
About Author: Benjamin J Church is an SEO expert and the founder of Tiny Digital. He works with clients in competitive markets around the world to help them reach their ideal customers online and writes from his knowledge and experience. He can often be found playing the guitar and it was music that ultimately took him on the path to digital marketing.