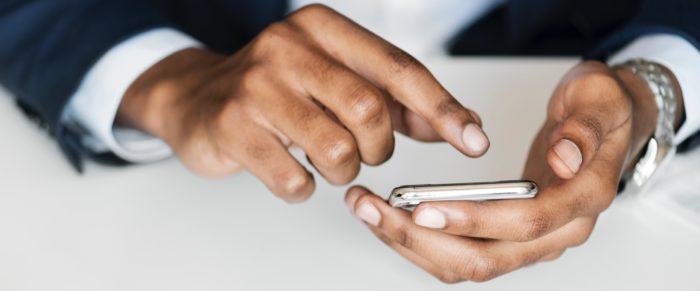 Research shows that smartphones have replaced desktop computers when it comes to the preferred option for browsing the web. People want convenience and mobile commerce presents an excellent way to shop with ease. No matter what time of day it is, or where you are situated, you will be able to quickly and simply purchase a product.
Businesses that have not invested in mobile commerce are missing out on a massive opportunity, and a wealth of potential customers.
Nonetheless, it is not merely enough to present the option of buying your products via a mobile phone; you need to implement this strategy effectively if you are going to maximize revenue.
Unfortunately, there is no right or wrong answer or a magic formula when it comes to making sure this is the case.  Read on to discover some effective ways of getting the most out of mobile commerce…
Make Mobile Checkout As Easy As Possible
This is one of the biggest mistake companies all over the world are making, and it is one of the main reasons for a high bounce rate. If you are to have a successful mobile commerce website, you need to simplify the checkout process as much as possible.
Do not simply duplicate the same checkout experience as your website has. Make sure the user only has to fill out parts of the form that are necessary. Offer secure methods of paying as well, such as PayPal or Google Wallet. You should also consider the prospect of payment screen pre-fills for added convenience and a quick checkout process.
As tempting as it may be, it is ill-advised to incorporate offers that are going to direct someone away from the checkout before the completion of their order.
Get Savvy With Social Media
Social media has a close relationship with mobile commerce, and this is something you should certainly take advantage of. You can use your company's social accounts to encourage people to visit your mobile commerce store.
How do you do this? Well, aside from sharing links, you can also offer deals and competitions via social platforms. It is also advisable to present the popular 'share' button on your website so that users can share your store with their friends.
Optimize Load Time
One of the main reasons for individuals leaving a mobile site or any site for that matter is because it takes too long to load. If your viewers have to wait for ages to view your products, it is likely that they will end up looking somewhere else instead.
In fact, statistics back this up, as approximately 74 percent of people state they would leave a site if it takes longer than five seconds to load. Therefore, it is certainly worth making the effort to optimize the load time of your mobile commerce store.
But, how can you do this? There are a few options, including upgrading your web host, using a content delivery network (CDN), compressing your files, and optimizing your images.
When Using Google Analytics, Segment Mobile Traffic
You will never be able to make the most out of any business venture if you do not analyze its current performance. When it comes to mobile commerce, it is imperative to segment this part of your analytics from web traffic. Why? Well, your mobile visitors differ substantially, as do their shopping requirements. You will not be able to assess this properly and make the necessary adjustments if you view mobile and web traffic as one. You should determine what your mobile users look like i.e. what devices are they using? How long do they stay on our site? And of course, how much mobile traffic does your website get?
Make Sure Your Mobile Site Is Optimised For User Experience
User experience is everything nowadays. This is design that is focused on the user's wants, rather than providing them with what you think they need. Every decision made in the design process needs to be done so with the user in mind. When it comes to making sure your mobile e-store is as effective as possible, here are some of the questions you should be asking yourself…
     If the user makes an error, can they get back to where they were via a simple process?

     Are all of the key actions within reach of the thumb?

     Is your website easy to view on a smaller device? Are all of the buttons big and evident? Can the text be read with ease?

     Is navigation on mobile easy? Poor navigation is undoubtedly a prime reason for a high bounce rate.

     Would your site reap the gains of haptic, i.e. sensory or auditory feedback?
Feature Deals That Are Mobile Specific
Everyone loves a good deal, and mobile users are certainly no different! Making use of promotions and sales is always an effective method of generating more consumers and consequently a greater degree of revenue. There are many different deals you can choose to utilize – including flash sales specific to mobile users, limited time product discounts, and daily deals. You can also offer sales for specific days, such as Christmas Day sales, and alike.
Get Your Mobile Marketing Strategy Right
When it comes to mobile commerce, you should also take advantage of effective mobile marketing techniques. You will need to slightly tweak your advertising campaign when it comes to your mobile commerce store. Here are some strategies you should definitely consider using…
     Utilise mobile for your email marketing campaigns.

     You should also consider the possibility of QR codes for promotions and sales.

     Moreover, don't dismiss the effectiveness of SMS marketing. This is a great way to engage cart abandoners, as well as push sales.
Master The Art of Mobile SEO
Last but not least, the final tip also relates to marketing, yet as SEO is of such high importance, this definitely deserves its own explanation. Many people do not realize that their mobile website's SEO strategy will need to be different from their original website. Why? Well, one reason for this is the fact that you do not have such a large character count when it comes to Meta descriptions, titles and such like. Moreover, you will find that you may need to alter your keyword selection as well. It is worth pointing out that Google search results are now increasingly tailored towards verbal search thanks to the latest Hummingbird algorithm update.
There are lots of effective strategies and tools at your disposal when it comes to getting the most out of your e-commerce presence. From various mobile marketing strategies and simplifying the checkout process, to mastering the art of SEO and optimizing the load time of your mobile store, if you embrace any of the tips that have been provided in this post you are assured to notice a big difference.