With the increasing number of mobile apps in the market, the competition is ever-increasing, and you need an extensive app marketing strategy to excel or even say, survive in this cut-throat competition. In 2008, Google had only a few apps in its Play Store (then called the Android App Market). Apple had just launched with a few more apps in its App Store in 2009. The scenario was quite different from what it is today.
Since 2010, the graph of the number of apps being launched is continuously rising with people trying to explore the power of smartphones. By 2013, Apple had exceeded the 1 million apps mark in their App Store, and after a few months, Google Play Store also followed. However, now with over 2.2 million apps in the App Store and more than 3.3 million Apps already standing in the Play Store, the situation is very complex for app developers and marketers.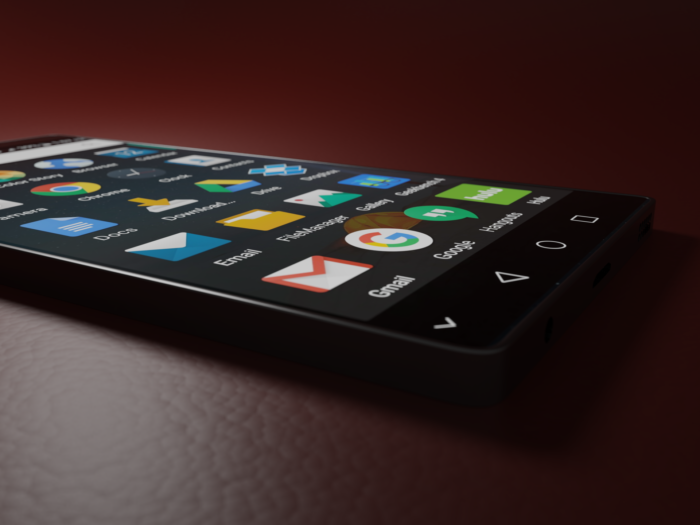 One needs to consider, however, that the number of users has also increased exponentially. So, the number of download and usage of apps has also increased. At the present growth rate, it can be expected that the number of apps will cross 5 million by 2020. Prepare well and start early. Make use of effective and refined tactics for reinforcing the marketing strategy for your app. You need to start with a balanced combination of pre-launch, launch, and post-launch mobile app marketing strategies. While everyone is well aware and take special care of launch-time marketing, pre- and post-launch marketing is very important. Here we discuss an outline of how you can go about the mobile app marketing process effectively.
Pre-launch marketing strategies for mobile apps
You need to create 'hype' around it well before officially launching your mobile app. You actually need to rally an audience around your brand well before thinking of making an app press release. This pre-launch marketing forms a very effective part of your mobile app marketing strategy in 2018. Here are a few means of doing this.
Start off with a pre-launch, well-optimized website and collect email addresses of a maximum number of potential prospects.
To establish yourself as an authority and attract a following, you need to develop, valuable, and timeless pre-launch content.
Consider a soft launch of your app, rather than coming up with a big bang initially itself. This will let you gauge the user's reception rate, reaction to your app, and possible subsequent bugs.
You can also launch your app softly by introducing it to known media site and app reviewers early. This helps your app gain traction through the buzz as reviewers, bloggers, and journalists are keen to check out the features of your app and review it before its official launch.
Like for movies, an effective pre-launch strategy is to develop and distribute creative app teaser demo videos or trailers to create a buzz across major social media platforms. Multiple industries are using this tactic now because of the prevalence and popularity of videos across the internet.
Post-launch marketing strategies for mobile apps
App marketers need to focus on various aspects after the launch of the app as during the launch of the app. Mobile apps can be marketed effectively after the launch. Here's how:
Advertising on social media
You can target your prospects more specifically based on their demographics and interests. Then you can use social advertising through Facebook, Twitter, Instagram, etc. You can use personal information given in these networks to target the most likely prospective users. This helps save time and resources spent unnecessarily on the audience not likely to be interested in your app category.
Marketing through viral app videos
Making your app videos viral by creativity makes people talk about it. Contextually naming or revealing your app in such a video gives it the benefit of exposure. Carrying out viral app video marketing effectively can generate more traffic for your app as compared to other marketing channels combined.
Email marketing is the oldest and still the most preferred and effective means of digital marketing. Most of the consumers prefer receiving promotional emails rather than phone calls, text messages, social media, or direct mail. Nearly 80% of marketing professionals agree to the fact that email marketing is their biggest trigger for customer retention. With your mailing list ready from the pre-launch website, you can easily identify the correct target audience for sending permission-based emails. Your conversion rates can be considerably increased by following this procedure systematically and strategically.
While the App Store is the third-party platform that hosts and distributes your app, your website forms your main operations base. The websites do not have limitations like the App Store and can engage users effectively by covering multiple app features such as through app demo videos you can post an unlimited number. You should also optimize your site for use with mobile phones as mobile web searches have taken over desktop searches. This not only improves user interaction but also provides a direct and convenient channel to visitors for downloading the app.
Optimization for the App Store:
The above app marketing strategies increase traffic to your app page on the App Store. Comprehensive app store optimization (ASO) is needed for converting them to actual downloads. Leveraging ASO can help you beat your competition by selecting of right keywords, localizing your page, choosing a great name, creating an attractive app description and app preview videos, selecting a low competition app category, capturing attractive screenshots, and choosing a beautiful and relevant icon.
If there is a lot of buzz about any new product or service, reviewers enjoy getting exclusive insights into it. Press releases by journalists are beneficial to both parties as your app enjoys free publicity and journalists get the limelight for reviewing fresh, exclusive pieces.
Conclusion
You can expect to gain popularity of your app through a plethora of refined and effective tactics. Marketing holds equal importance in all stages of app launching, both pre-and post-launch as well. Thus, it is always beneficial to have a dedicated marketing team to maximize app performance and optimize revenue generation. This year is expected to be extremely competitive with the increasing number of applications. More app owners are likely to leverage multiple marketing strategies.
Author bio: Juned Ghanchi is the co-founder of IndianAppDevelopers, the fastest growing mobile app development company which offers to hire mobile app developers in India.