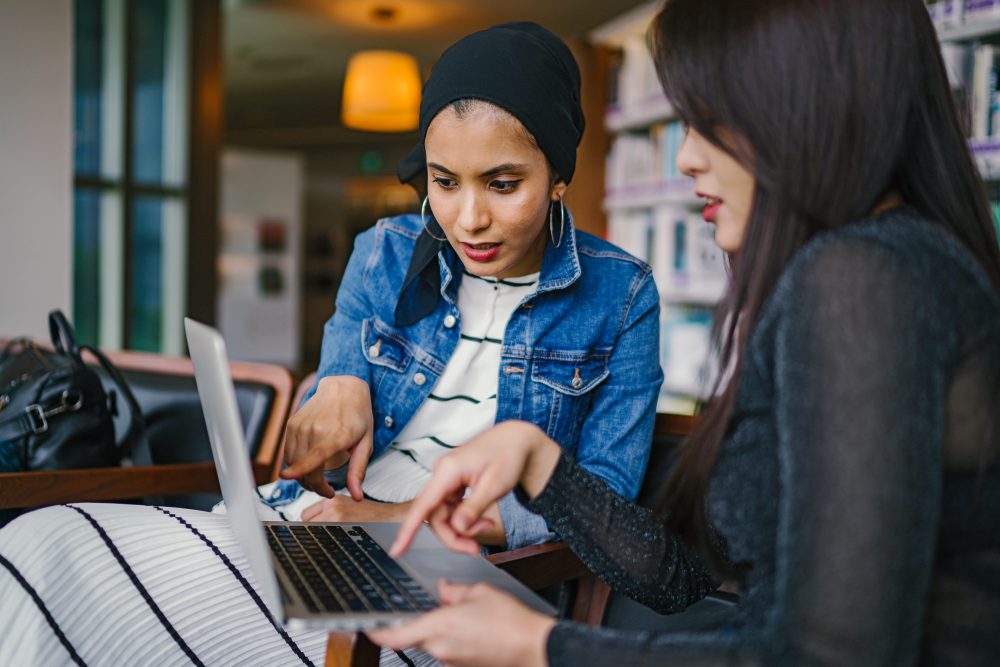 Search Engine Optimization (SEO) is central to many effective business strategies. But did you know you can take it one step further and localize your SEO efforts? It's true — for certain businesses, local SEO can make a big difference in the amount of qualified leads search engines send their way. Here, we want to dive into the benefits of local SEO to help you determine whether it's a good fit for your business.
Before we get into all that, though, we'll have to get some definitions out of the way.
If you're unfamiliar with the entire concept of SEO, this post is probably not the best place to start (we've got a better explainer here). However, if you've already got the basics down pretty well, learning about local SEO is a great next step.
Local SEO is a collection of strategies you can use to boost your local search result rankings. There are some searches where any website from anywhere in the world might fit the bill, but there are others that are going to be best answered by results in the searcher's area. If you're looking for a place to eat, for example, you're going to want somewhere close by. Those kinds of searches are prime targets for local SEO.
Some businesses would greatly benefit from appearing near the top of the results for those types of searches. Others not so much. Let's look at a few examples.
Good Example: Convenient Canteen
Like we mentioned before, restaurants are a great candidate for local SEO efforts. To make it clear why, let's imagine a scenario: It's 12:34 p.m. and you're hungry. Haven't-eaten-all-day hungry. In-desperate-need-of-something-greasy hungry. So, like all good digital citizens of this 21st century, you take out your phone and Google, "best pizza." Your strength is fading fast, so you didn't have the energy to add in your location or "near me." 
Here's the best part: This is still a great local SEO opportunity. Our robot overlords at Google already know where you are and that you want a result in your neck of the woods. Don't let it freak you out too much — remember that it means you instantly get some tasty and convenient pizza recommendations. 
Local SEO works well for many businesses that have a brick-and-mortar focus. If you want people to physically visit you, they're going to have to be in your area. And that goes the other way, too — if you offer a service where you have to go to your customers' homes (like plumbing, for example), then you're going to want to target people you can feasibly get to. That's another area where local SEO can be a powerful tool. 
Bad Example: Online Only
As great as local SEO can be for the right business, it can be equally unhelpful for the wrong one. Let's say you've come up with an awesome design and you're selling your own t-shirts online. You don't have a physical storefront, just a website, and you're running the whole operation out of your garage. 
Even if you're the toast of the town, local SEO isn't going to be the best fit for you. Online-only ecommerce shops are generally better suited to a more broad SEO approach. Plus, if you're operating out of your home, you probably don't want to blast your address to the whole internet. These are things to keep in mind when deciding where to focus your SEO efforts.
Local SEO Strategies
After reading those examples, you should have a better idea of how local SEO can work for you (or not). If you're still interested in local SEO and want some action items, here are some of the easiest. We'd be happy to help, too — we're skilled in local SEO and can manage many of these items for our clients. 
Set up (and optimize) Google My Business.
This is a free tool that helps businesses manage how they'll appear in Google search results. It's also one of the biggest factors in local SEO. That makes it a great place to start.
The first step in setting up your Google My Business account is claiming your business and verifying your address. This can be accomplished in a variety of ways: By phone, email, or physical postcard. Whatever way you go about it, Google will get you a code that you'll use to prove that you're the business you say you are.
This is a big local SEO step, but it's far from the end of the road. You need to optimize your listing. After you've claimed your business, you should edit your business' information to make sure the listing is accurate (and that the information is the same as what's on your website). Don't forget about the pictures in your listing — if you can get better, more eye-catching photos of your establishment to go along with your information, you'll probably see better results. 
Keep in mind that setting up and optimizing a Google My Business listing isn't a one-and-done type of solution. You'll want to keep checking in with your account, making sure all the information stays up-to-date. It's always a good idea to keep your listing fresh, which brings us to our next point…
Ask clients to leave reviews.
Your customers can supply a lot of fresh content for your listing in the form of reviews. Some people are ready and primed to do this and love making their voices heard, but others might need a little prompting. That's okay — it's a good practice to encourage your customers to leave reviews (especially your happy customers). 
This needs to be an ongoing effort to be most effective. If you get a sudden influx of reviews and then think you're covered for a while, think again. You want a constant stream of reviews to keep your listing looking fresh — old reviews aren't as valuable in local SEO. 
Many of these reviews will probably be on Google, and you should encourage that, but you also want to find out which review sites are relevant to your industry and ask customers to review you there. 
If your business works with other businesses, consider offering a review swap. You write them a stellar (but honest) review, and they write you one. Everybody wins.
Interact with your customers.
Once you get those reviews, you're not done. Interacting with reviews is another big piece of the local SEO puzzle.
Whether the review in question is glowing or gloomy, you should still respond. As long as you can do it professionally, that is. Responding to reviews can be beneficial for more reasons than just SEO — you have the opportunity to win back an unhappy customer. If you can address their complaint in a timely and effective manner, they might change their mind about their experience and come back. It's at least worth a shot. The quicker you can respond, the better, but make sure you're not replying in the heat of the moment. Shoot back a calm and professional reply offering to make things right (if possible), and try to do it the same day the customer leaves the review. 
On the flip side, it might not seem necessary to respond to a positive review. You won't have anything to refute or change their mind about. However, you should absolutely drop them a quick thank you at the very least, especially if you asked them to leave the review. It can be a short and simple message. The important thing is to show that your business is active. It's also a great opportunity to throw in some keywords you want to improve your rankings for, which leads nicely into our next point…
Use the right keywords.
Deciding which keywords to target is a key (ha ha) component of any SEO strategy. In local SEO, you have the opportunity to use those keywords in your directory listings, and like we just said, you can also include the keywords you want to rank for in your replies to reviews.
But how do you find those keywords? There's a multitude of ways to do it. Here at Beanstalk, we conduct keyword research with software and a hand-crafted formula. But if you just want a few simple ideas for local SEO specifically, a good place to start is the tried-and-true "service in location" construction. Think about what services or products you offer, and then tack on the location you serve. It's really that simple. 
Typing that phrase into Google and looking at the autocomplete results can be a great jumping off point for finding more keywords that'll boost your local SEO efforts. You can also always take a look at what your competitors are doing.
Here's a little extra tip: If you're in a small town, consider targeting a bigger city close by. There's going to be more search volume where there's more people. 
Watch your ratings.
You'll notice that with these reviews come star ratings. These will be aggregated into an overall rating for your business. Do watch your rating, but don't be too worried about it. You don't want to manipulate it in any way.
It's true that Google might filter you out of certain search results if you've got a rating lower than 4.0, but don't despair about every mediocre review. It's generally a good idea to shoot for an overall rating of 4.5. As everyone's favorite pop superstar Hannah Montana put it, nobody's perfect — people tend to be suspicious of a perfect 5.
Google expects you to get a few negative ratings every now and then. It's completely normal, and in moderation, it can actually increase your credibility. But if you're getting boatloads of one-star reviews, maybe take a look at what's going wrong.
Keep an eye on other directories.
Lots of these Google My Business best practices go for other directories, too. You want to keep all of your listings up-to-date and accurate. Pay special attention to making sure your information is exactly the same across all of your listings. We're talking about catching any misspellings, differing abbreviations, or omissions of details like suite number. Making sure Google (and customers) can find the right information about your business is paramount.
Along with that, if you get reviews elsewhere, respond to them with the same level of professionalism as we've described above. 
All SEO (including local SEO) focuses on Google because that's where the overwhelming majority of internet users start their searches. But since most search engines try to copy Google anyway, what's good in Google's eyes is good for other engines, too.
Optimize your own website.
Up until now, we've been giving you advice for what to do on sites other than your own. Here, let's talk about changes you can make to your website to boost your local search rankings.
This will depend on what type of business you have, the state of your website, and what kinds of locations you serve. For example, if you have physical stores in multiple locations, you can add a page to your site for each store. You can also write blog posts relating to your specific location, using those keywords you identified in a previous step.
These suggestions are truly just scratching the surface when it comes to local SEO on your website, but they're great places to start.
Get started on local SEO today.
So, now you've got all the basics down. You know to start by setting up your Google My Business account and making sure all the information there is accurate. You're ready to respond to reviews, both positive and negative, and you'll always keep it classy. You've done some preliminary thinking on the kinds of local keywords you'd like to target, and you're ready to start using those phrases in your listing and replies. You know that Google is the main player here, but you also know which directories and review sites are relevant to your industry, and you're ready to apply these concepts to those sites, too. In short, you're ready to get started with some high-powered local SEO efforts. 
We hope we've given you all the knowledge you need to get started. However, if you're feeling a little more hesitant about this whole thing, we'd be happy to help. Reach out to us here to start that conversation.