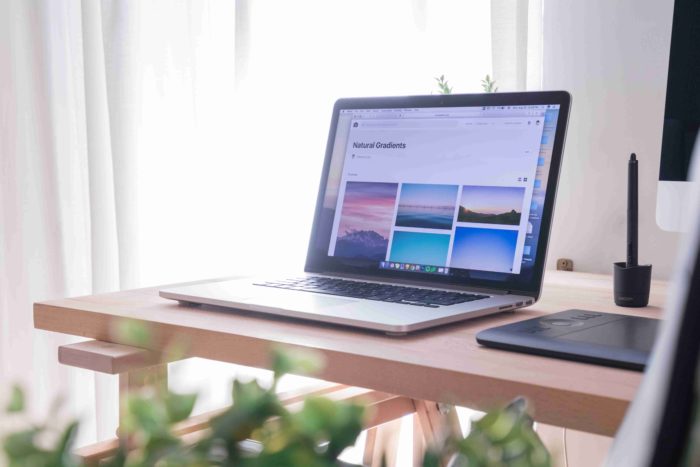 A landing page is unlike any other page on your website as it is dedicated to a specific campaign or them you are currently running on your website and in your social media marketing strategies. Some advertisers penny-pinch by merely using existing pages on a site where they'd directed generated leads, but the effects are not as impactful as a good, straightforward, well-thought-out landing page. If used well, you can increase your landing page conversion rate for all your social media platforms. 
Unbounce describes the landing page as "a standalone webpage, created specifically for a marketing or advertising campaign." This is where a visitor "lands" after clicking a link on the email or social media ads like Google, Facebook, Instagram, Twitter, YouTube and the like.
A homepage and other pages on your website usually have a lot of links and buttons for different functionalities within that page, but a landing page focuses on just one Call-to-Action (CTA) at a time to better drive those leads into sales. In the long run, having fresh, updated landing pages actually saves you the increasing costs of running campaigns. Using landing pages convert more existing customers and repeat visitors. 
There are two kinds of landing page designs for different purposes. See the difference between a Lead Generation Landing Page and a Clickthrough Landing Page by comparing the pictures below:
The purpose of "lead gen" or "lead capture" pages is to collect data from visitors and customers like names, email addresses, and contact information. The forms act as its CTA. The clickthrough landing page, on the other hand, directly leads to sales and subscription right away. 
5 Ways to Improve Your Landing Pages, so They Convert Better
1. Strengthen Your CTA
Do not use vague words in your CTA. Your Call to Action will be a lot stronger if it is straightforward and simple. Some marketers think they need to be creative and use words such as "Want to Know More?" versus "Learn More Now." Surveys have shown that people want to be directed through the funnel process and not be left in the dark. The classic CTA buttons like "Click Here," "Buy Now," and "Add to Cart" may seem too direct, but they work. The language used must be active, not passive, and clear words evoke a more hands-on experience for the user.  
2. Strengthen Your Credibility with Correct Information
Be thorough. Provide complete product details like name of the product, model/kind, specs or features, testimonials and peer-reviews, and price.  Never make difficult for potential customers to understand the details of your service or product, or else they'll just click away from your landing page. In whatever part of your sales marketing funnel, be conscious about building trust today for tomorrow's digital economy. Trust is one of your most valuable assets as an eCommerce marketer, seller, or brand. 
3. Strengthen Your Design (Layout, Style, Navigation)
Since landing pages are meant to guide the customer through the sales funnel, designs should have a clear theme with easy-to-understand words in readable text fonts, with bold, contrasting colors that entice customers to click one button closer into a closed sale. 
Be consistent. The landing page must be coherent with the source page where you just led your customer from. If you used a picture on Facebook, for instance, that caused this customer to click and be directed to your landing page, seeing a different picture with a different design can be jarring to the customer. Chances are, they will drop from your funnel because of the inconsistency. Do not be deceptive you're your campaigns as well. For instance, do not lead them to a more expensive product or a different promo. Be consistent, so you do not lose your customer's trust and interest very early on in the process. 
It should also be responsive and mobile-friendly. There are 7.75 billion people in the world, and 67% of that or 5.19 billion people are mobile phone users. It cannot be stressed enough that designers or developers need to create mobile-friendly and responsive landing pages that can be viewed on any mobile device available to date. If our greatest access to our market is through their mobile phones, then all our designs should reflect that. There are open-source tools available that can help you design quality landing pages that connect, communicate and convert exponentially.
4. Strengthen Your Strategies with A/B Testing
Track different page elements on all versions of the landing page you are testing, to monitor and check which of the elements are working well as they should in converting leads to sales. Did customers who were provided with video content on the landing convert more than those who did not have the video version? Does the position of the CTA button work well for one landing page more than the other? Did new visitors buy more or respond more than existing customers? All these elements need to be monitored so you can adjust your strategies and designs quickly. 
5. Strengthen Your Results with Multivariate Testing
Not all campaigns are created equal. Some marketing drives will succeed more than others. Some campaigns you launch might even fail. But there is always a risk in digital marketing such as this. What's important is that you can respond to unexpected situations right away and turn the campaign around to profitable. Conduct tests repeatedly and consistently because it is crucial to increase your conversion rate. Let your campaign be guided by data, not opinion or feelings. 
Conclusion: Give Your Customers a Good Landing Page
If the customer is in the heart of your marketing funnel, then the customer needs to feel it, see it, experience it. Don't just pursue their pockets. Pursue the person. Talk to them as if they were right in front of you. Your landing page can actually create that feeling – that you are near and very reachable, that you care enough to make things simple and comfortable, and that you are going to guide them in a short and easy process, so they get what they need from you right away. These little things combined actually generate exponential ROI through high lead generation and conversion. So get to work on those landing pages today, and give your customers that seamless, smooth landing. 
Author Bio
John Ocampos is an Opera Singer by profession and a member of the Philippine Tenors. Ever since, Digital Marketing has always been his forte. He is the Founder of SEO-Guru, and the Managing Director of Tech Hacker. John is also the Strategic SEO and Influencer Marketing Manager of Softvire Australia – the leading software eCommerce company in Australia and Softvire New Zealand.