Social media has been playing a very important role in our everyday lives and they can help play a very important role in the growth of businesses all around the world. Instagram influencer marketing is one of the most interesting and helpful tactics for any Instagram influencer marketing campaign.
Instagram has more than just a few millions of users. Amongst them, there are a very large number of influencers who have developed tactics which can have a huge impact on your business. By learning how to apply them, you can really help your brand reach out to a lot more people in no-time. Here are some tips to help you achieve that.
Make your audience feel important
The very first thing you should start doing is making your audience feel appreciated and important. Most influencers on Instagram will usually take the time out of their days and reply to comments, DMs and in general, give their followers a chance to feel like they are not ignored. This is essentially what helps them bond with their followers and will help those influencers earn their support for longer.
When running any sort of business, it is very important to always get back to your clients or followers on time. While it might seem like a tiring task sometimes, especially if you have a quite a large following, you should still find time to get back to most people. If you can't manage this yourself, you can always hire a person who will run your social media accounts like Instagram and Twitter as well as your email accounts, in order to reply to any possible questions and concerns as soon as possible.
According to Dina Indelicato, a contributor at Pick Writers, "Even when there's a high level of trust between a brand and their audience, that usually pales in comparison to that between people and their friends. When you share pictures and videos of your audience using and enjoying your products, that makes a big impact on potential customers."
The more you interact with your audience, the more you will be able to bond with them and have their support with any new steps your brand decides to take. Answer questions, talk to people and be as present as possible and this will really help you attract more people and build a better name for your brand.
Work with Instagram influencers
One of the things that Instagram influencers are good at is promoting products and brands. The good news is, that their audiences love it too. Instead of just trying to copy their marketing strategies, try to involve yourself into them and use them to your benefit.
This is a tactic that many Instagrammers follow themselves. If you take a look on the profile of any influencer, you will come across collaborations with other influencers who do work similar to them as well as many brands which they work with.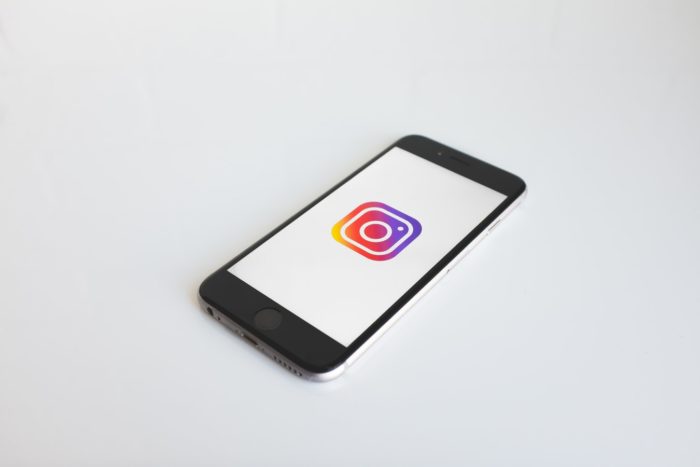 No matter what kind of products or services your brand has to offer, there will be many influencers who will gladly promote them on their pages. In most cases, companies give them free samples or very big discount codes in order to help convince them. The good thing about this is that you can target smaller influencers and not celebrities.
Smaller influencers might have a smaller following than those big Instagram celebrities, but they will also be considered more trustworthy and that will help your brand be considered more trustworthy too. You can also offer them a discount code to share with their followers, in order to have even more people give your business a try.
Use and create relevant hashtags
Another thing influencers do is use hashtags on their posts. The trick here is that they usually don't use them to gain more publicity; they create them in order for them to be used by their followers. This is a very clever start to many marketing campaigns that run on Instagram.
An influencer posts a picture with a hashtag and asks their followers to share pictures of themselves with that same hashtag. The more that said hashtag goes around, the more people will end up participating and that will simply grant them with more publicity on their original post as well as more followers.
Using and creating the right hashtags can help you attract more people to your brand. The more popular your hashtag becomes, the more people will see it and join in your campaign. Use this to your advantage and you will be able to attract more people who will actually be interested in the content you share.
Post original content which tells a story
One of the things that make Instagram influencers really stand out on their platform and create a name and a following for themselves is creating original content. These people usually put a lot of effort into taking pictures which are not only aesthetically pleasing but also eye-catching and interesting to their audience.
While many profiles on Instagram follow similar patterns as far as pictures are concerned, there is another element that plays an important role in their brand. On the Instagram platform, it is called a caption. This is all about what you write below a visual element that you post.
Whether you decide to use Twitter, Facebook or any other social media platform to spread your campaign on, you should always think about what you will write in order to accompany everything that you post. Writing a compelling caption to a picture or share a story about how a product came to be. No matter what you do, make it engaging and let your followers leave a comment.
Making your brand influential on social media
No matter how small your brand is, you can still achieve a strong online presence and reach out to many more people. Instagram influencer marketing may start out small as well, but they follow certain steps and tactics which allow them to raise their page quickly and gain popularity fast.
These easy-to-follow tips mentioned above can be applied by beginners and can truly help transform the way anyone sees their marketing campaign. In order for your brand to take off, you should always make sure to keep in touch with influencers and other brands online, engage with your audience and most importantly have fun in doing so.
Which of these tips do you believe will be the most helpful to you and your next Instagram influencer marketing campaign?
Kristin Savage nourishes, sparks and empowers using the magic of a word. Along with pursuing her degree in Creative Writing, Kristin was gaining experience in the publishing industry, with expertise in marketing strategy for publishers and authors. Now she had found herself as a freelance writer.  She observes with a special interest how the latest achievements in media and technology help to grow readership and revenue and shares her opinion. You can find her on Facebook and Medium.